Penname:
SeriousOrSirius
Member Since:
2009.02.15


Track This Author:


Stories Posted:
3
Reviews Posted:
0
Favorite Author of:
0

Addicted to all things Harry Potter... Who isn't? Totally in love with Sirius Black.


Author's Favorite Stories | Author's Stories | Author's Favorite Authors
(3 found— page 1 of 1)
---
|<
1>|
1 : Death Date by SeriousOrSirius One-shot
Rating: 12+ Chapters: 1 Reviews: 1
Hermione is dying, she knows and everyone else doesn't.
Genres: Angst, AU Era: Hogwarts Characters: Dumbledore, Harry, Hermione, Lupin, Molly , Ron, Sirius
Advisory: Sensitive Topic/Issue/Theme
Published: 2009.07.09 Latest Chapter: 2009.07.20 Updated: 2009.07.20 Status: COMPLETED (516 words)
2 : Hogswart's Castle Wars by SeriousOrSirius Short story
Rating: 15+ Chapters: 1 Reviews: 0
After the fall of Voldmort, everyone is to serious and the world is separated by who was a follower of Voldmort and who was against him. Dumbledor decides people well forget their past with a little game. Crazy, right? Well, its not a little game, everyone is alive, there is a age spell involved. Will it bring people together all in good fun, well not all in good fun, but together? Of course, Dumbledor is the one to think of it.
Genres: Humor, Action/Adventure, AU Era: Hogwarts Characters: Draco , Dumbledore, Harry, Hermione, James, Lucius, Lupin, Regulus, Ron, Sirius
Advisory: Strong Language, Mild Violence
Published: 2009.03.26 Latest Chapter: 2009.04.03 Updated: 2009.04.03 Status: WIP (588 words)
3 : Brave by SeriousOrSirius Novella
Rating: Mature Chapters: 2 Reviews: 2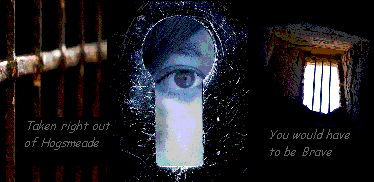 Taken right out of hogsmeade by deatheaters with one of your close friends, would you do anything to protect them and the secrets you both hold? You would have to be Brave.

Genres: Action/Adventure, Angst Era: Marauders Characters: Bellatrix, Dumbledore, James, Lily, Lucius, Lupin, McGonagall, OtherCanon , Sirius, Voldemort Pairings: Sirius/OC, James/Lily, Remus/OC
Advisory: Strong Language, Strong Violence, Scenes of a Mild Sexual Nature, Sensitive Topic/Issue/Theme
Published: 2009.02.15 Latest Chapter: 2009.03.19 Updated: 2009.03.19 Status: WIP (3486 words)
|<
1>|