[
Printer Friendly Version ] [ Report Abuse ]
Remember Me by jessicalorewrites
Chapter 2 : ii. only know you've been high when you're feeling low
| | | |
| --- | --- | --- |
| | Rating: 15+ | Chapter Reviews: 3 |
Font:
Background: Font color:
remember me
ii. only know youíve been high when youíre feeling low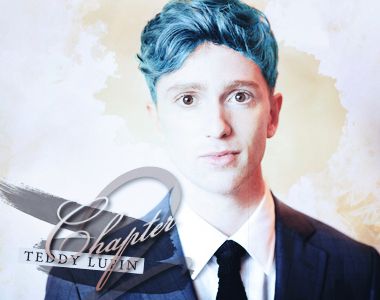 Years have passed since my departure. Since then I have evaded you, trapped in my own little bubble. Today, however, is a different story. I have seen you; I pray that you have not seen me.
Each second is more painful than the last. You are like a disease of the heart - I cannot truly shake you.
I see that you are still wearing those crumpled band tees underneath the rolled-up checked shirts. On your feet are the converse that were ruined when I knew you, never mind now. Iím surprised you still look like this: so similar to how I left you. I know that Victoire never approved of your attire or your varying shades of bright blue hair. It surprises me, then, that you have not changed, yet it also warms my heart.
For so long I have made peace with what my life has become. I know it is wrong to blame you but it truly is your return that has made me feel so low. I thought as time extended the pain would reduce. I was right. Now it is back.
Iím still that confused girl who left you at seventeen for the wide world outside. Iím still the girl who gave you up because she had spent years being second best. Except now I have a degree and still no you to cuddle beside Ė still no anyone.
I donít realise Iíve been coping with my loss until I no longer am.
Really, it is a coincidence that I stand across the cobbled street from you. How was I to know you would choose this one day, this random day, to visit Hogsmeade too? Except itís not random, is it. Today is my birthday. I wonder if you remember.
You disappear into The Three Broomsticks shortly after I spot you, the blonde I think you love by your side. It is safe to assume you will not notice we are finally so close again after so long apart. My heart pangs for your proximity like nothing else. I have to remind myself I cannot have you. Again and again I cut away at my pain.
When my sister finally arrives I am glad of her comfort. She seems to note I am not as perky as I have developed to become. She must see the shadow that has deepened across my eyes. She does see it, I can tell, but she says nothing.
ďEmmeline,Ē I say, tugging on her arm as she unknowingly steers us towards the pub you are in.
ď
Kasha,
Ē she replies as if we are playing. She does not understand, though I cannot blame her for leading me here.
When we enter I try to avoid looking for you as if my stare could attract yours. I dip my head, hiding behind the peak of my hat, and walk, one foot in front of the other, towards the bar.
One glance back.
Just one.
I see you; your widened eyes.
You remember.
* * * * *
A/N: So Iím thinking this is a fair few years laterÖ theyíre about 22/23, I havenít decided yet. Kasha is not long out of university and Teddy is doing, well, what Teddy does best ;) I hope you enjoyed! Let me know if you think this whole 500 words thing is working out? Also, what about my Teddy characterisation? Iíve always loved this sort of vaguely-punk version of him and after JK Rowlingís recent new canon I thought what better time to advertise him to the world :p
Disclaimer: The lyrics in the chapter title come from the song Let Her Go by Passenger.
xo
---
Previous Chapter
Next Chapter
---
Favorite&nbsp|Reading List&nbsp|Currently Reading
Write a Review
Remember Me:

ii. only know you've been high when you're feeling low
---
Other Similar Stories

Empty Words
by SpottedZebra


Kaleidoscope...
by LindaSnape