[
Printer Friendly Version ] [ Report Abuse ]
Erasure by Mischief_managed18
Chapter 6 : Slip Up
| | | |
| --- | --- | --- |
| | Rating: Mature | Chapter Reviews: 1 |
Font:
Background: Font color:
Disclaimer: I am not JK Rowling. I do not own some of these characters nor do I own the world they live in, that's all the work of the incredible JK Rowling. The only one I do claim is Samantha and for her, I apologize. Chapter Image by me- I do not own the picture of Aaron Johnson, but the edit is my own!
A huge thanks to my dear friend, Unicorn_Charm for being one of my favorite people on here and for reading and reviewing all my chapters. You're fantastic.
---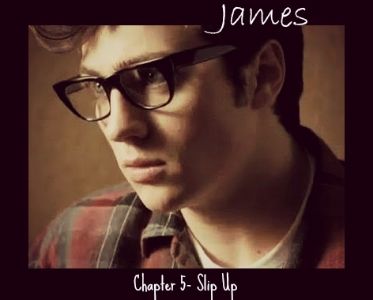 ((
Chapter image by me!
))
I'm just a bloody useless friend.
I stood in the doorway for a few moments, trying to collect my thoughts.
"No you aren't," someone said from beside me, nearly causing me to jump straight out of my clothes. I turned my head to see Lupin staring down at me, an amused smile tugging at his lips.
"I'm not what?"
"A bloody useless friend," he said, his eyebrows furrowed together. I felt the heat rise to my cheeks.
How often do I speak out loud without meaning to? Bloody hell.
"You look confused," his voice was soft. "Are you okay?"
I nodded, "I didn't know I'd spoken out loud is all," I mumbled. He flashed me a brilliant smile.
"I think we all have that problem now and again. Though I would love to know what goes on in that head of yours, I'm sure it's brilliant."
MERLIN. He thinks my head is brilliant?!
I let out a laugh, far shaper than I'd ever imagined coming out of my own mouth. "Brilliant… right."
He cocked his head slightly, "I'm being completely serious, I think you're brilliant, Sam. And you always seem so lost in your own thoughts, I wish I could follow you there."
Too bad you already do- HEY! I do not think about him… that often. Shush.
"I- I umm," I stammered and he smiled. "Thank you. I'm not quite sure how interesting it really is, though. Mostly arguing."
"With yourself?" he laughed.
Gosh, his laugh was ni- STOP.
"Unfortunately," I scowled.
He grinned in return, "Never a dull moment, huh?"
"Oh, you have no idea," I said, returning his smile.
"So, are you ready for that prefect meeting?" he asked, looking somewhat nervous.
"Crap… I forgot," I muttered, putting my hands on the back of my neck like I always did when I didn't know what to do with them.
"It'll be fine, Lily and James are going to be doing the talking, I'm assuming?" he asked with a small chuckle.
"BLOODY HELL THAT'S RIGHT," I said, starting to walk towards the Prefect Compartment.
"You okay?" Lupin asked as he fell into stride next to me.
"They're alone in there; I've got to make sure Lily is alright!"
Shit shit shit! What if he does something to her? She's not having the best of luck as is and now bloody James. How could I forget?!
"Calm down Sam, okay?" Lupin said, putting a hand on my shoulder. "It'll be alright."
I got to the compartment as quickly as I could without running and grabbed the handle, pulling hard and nearly falling into the wall behind me when I found it was locked.
SHIT!
I started pounding on the door, fearing the worst.
What exactly was the worst?
"Calm down, Sam. I know that's you, give me a second," Lily called from behind the door.
"Sam, it's fine. She's talking and everything, she must be okay. Honestly, James isn't as bad as you might think," Lupin was saying hastily from beside me. I turned to him, expecting to start yelling, I was on the verge of a breakdown and nothing was going my way today.
Instead I found myself staring up at him and his eyes were searching mine as if to find something to grasp onto to be able to reassure me that it would be okay.
"I-I'm sorry," I mumbled and he looked taken aback.
He opened and closed his mouth a few times, "You're what?"
"Sorry, I really don't know what's wrong with me at the moment. I'm going absolutely crazy right now and I think that has to do with not being able to control anything at the moment," I said, taking a deep breath. "And now, my best friends have both apparently gone off the deep end and I have no clue what to do."
"You care too much," he said with a sad smile. "We're all growing up and I think Lily and Mary have realized that. Mary may not umm-" he cleared his throat, "may not be making the best of decisions. But Lily I think has matured more than you realize and she's looking to work things out with James. I know he was dying to talk to her and really just… talk."
"He- wait, he was?"
James Potter wanted to just
talk
to Lily?!
"I know, like I said, it's been a crazy summer. Isn't that always the case though? Just before the final year of school everyone seems to miraculously mature? I think it has something to do with the fact that everyone realizes it's their last chance, you know?"
"Last chance for what?" I asked, my voice barely a whisper.
Why was this so weird for me?
"To make a lasting impression? To right any wrongs? To avenge to form new relationships… anything, really," he said with a shrug.
"Huh… I never thought about that."
Why didn't I ever think about that? I mean, really, it does make a lot of sense.
"And you really think that James doesn't have… other intentions?"
Lupin laughed, "Even if he did, something tells me he won't ruin a chance to talk to Lily in a civilized manner. He's never really had that opportunity."
"Well, can you blame her?" I asked, just as the door opened. Lily was standing in the doorway, her cheeks flushed.
"Hey, Sam. You guys ready?" she asked, giving us both a small smile. I narrowed my eyes.
What the bloody hell were you doing?
"Yes, come on, Sam," Lupin said, gentry grabbing my harm and leading me into the compartment.
I tried to pull my arm free from Lupin's hand, but his grasp was firm and surprisingly gentle. When we walked in, James was sitting on one of the bench seats with a wide smirk on his face. He pushed his glasses up with his index finger and winked at Lily as she sat down across from him. She blushed and I stared at her. As she glanced up, she saw me looking and started blushing even more, her face now nearly crimson red.
WHAT THE BLOODY HELL HAPPENED?!
I sat down next to her and Lupin sat next to James, the four of us sitting in silence for a few moments.
"So, Lily," Lupin started and we both looked at him. "How was your summer?"
"Uh- Oh, umm," she stammered. "It was fine I suppose."
Lupin, clearly realizing that he had crossed some sort of boundary cleared his throat. "Yeah, mine was fine as well, absolutely nothing of interest happened though I did finish several new books."
Lily, clearly enthralled with the subject change perked up a bit, "Oh? What books?" she was now on the edge of her chair and I stared at James as he looked back and forth between Lily and Lupin with what actually looked like genuine interest. I rolled my eyes, James never read-
Has he ever even finished a book in his life?!-
and his behavior was absolutely ridiculous.
"Sam?" Lupin said and I shook my head.
Shit were they talking to me? Why was James staring at me as well?
"Hmm?"
He laughed, "In your head again, huh? I asked if you read anything this summer?" he smiled and I felt myself blush.
"Oh, well… umm. I read the Lord of the Rings series?" I finished and my face now felt like it were on fire.
His eyes grew twice their size. "WERE THEY NOT THE MOST BRILLIANT BOOKS EVER?" he nearly shrieked.
Of course he would've read them.
I couldn't help but laugh at his enthusiasm. "Yes! Though, that ending." I groaned.
He gave me a sheepish look and mumbled, "I may or may not have teared up…"
"You cried?" I asked incredulously.
Smart, cute, well-read, and sensitive? Seriously, he- UGHHH STOP!
"You better not tell anyone!" he said with a laugh just as James cleared his throat.
"Shit," Lupin mumbled.
"Yeah, mate. Still here. So is Lily," he said with a laugh.
As I opened my mouth to say something in the hopes of saving Lupin, the compartment door slid open and a couple nervous looking Prefects were standing there.
"Umm, hey," a small Hufflepuff girl at the front said. "The meeting is in ten minutes, right?"
"Yup!" Lily said, jumping up with a huge smile. "Come on in and sit down, I'm your head girl, Lily P- Evans," she said and blushed. James, Lupin, and I all looked at her eyes wide, realizing she had been about to say, 'Lily Potter'. "Right, well, we'll be starting soon. I'm going to go use the restroom really quick!" she fled the compartment and I stood up to chase after her, nearly knocking over a Slytherin boy. I mumbled an apology as I spotted her in the crowd and pushed my way through.
"Lily!" I called but she didn't turn around. "Come on, Lily." I watched as she slipped into the restroom and closed the door. I heard it latch shut just as I got to the door.
I knocked on the door and I heard and, "Occupied."
"Lils, it's me," I said quietly and there was no answer. "Lily, come on. Please?"
A few seconds later, I heard the latch and she opened the door a couple inches. "What, Sam?" she asked quietly.
"Can we talk for a couple minutes?" I asked, smiling as best I could.
Damn it, let me do something right today. Please?
She sighed and opened the door the rest of the way, "Hurry. Come on!" I slipped in and she closed the door, latching it behind us.
"Okay, what was that, Lily?" I asked, trying not to laugh. She looked absolutely horrified.
"I don't even know!" she shrieked. "I was just going to introduce myself and I nearly said- I- I nearly said Potter instead of Evans!"
"Well, I know," I said and her eyes grew enormous. "I- I mean, I guessed that's what you were going to say, but it's fine, Lily. Really."
"Do you think he noticed?" she asked quietly, her eyes full of tears once more.
Don't tell her he looked shocked… or ridiculously happy at the fact that she nearly said his name, don't do it.
"No, of course not!" I said, my voice a few octaves too high.
"Shit!" she screamed. "HE DID, DIDN'T HE?" she groaned and slid down the compartment door, burying her head in her hands.
"Lils, it's fine, okay?" I kneeled down on the floor, and brought myself down so my head was even with hers. "Come on, look at me." I tried to coax her out of her hands.
Ughhh Lily! Head Girl shouldn't be late to the bloody meeting, you're supposed to be running it.
"Lily, we've got to get back there. You can't have James left there with the Prefects alone. You really think he'll be a good influence on them?"
She hiccupped and slowly raised her head, shaking it back and forth slightly. "No… no, you're right. Do you think it was bad for me to have run out of there like that?"
Yes.
"No, of course not, love. He probably figured after that whole talk you hadn't had the chance to go to the restroom yet. Only natural, right?"
Smooth, Sam.
"Everyone pees!"
Oh, shut up.
She nodded, though she did look slightly disturbed. "Lovely, Sam. But you're right. I'm sorry I've been such a mess lately, it's been horrid and I think everything is just built up from this whole summer and being thrust into reality is awful."
"I won't even pretend to know what you're going through, love. I'm sure it's been dreadful and we'll get through this, okay? Even if it means that I have to have a million more conversations with you crammed into tiny restrooms." I said with a wink. She smiled and nodded.
"Thank you, Sam." She said and grabbed my robes, pulling me down into a hug.
"Right, Lily, umm… not making this any less awkward." She laughed and rolled over, pinning me to the floor.
"But it's the perfect place to hang out! We've got so much room in here!" she sighed and lay down on top of me with a deep sigh. "You make a nice bed, Samantha." I shoved her off and she burst out laughing.
"Piss off, Potter," I said with a laugh and her eyes grew huge.
"Shut up," she groaned and I stood up, offering her my hand. She rolled her eyes but grabbed my hand and I pulled her up.
"Ready to lecture some Prefects?" I asked and she beamed.
"It's what I do best!"she said, reaching for the door and opening it, startling some young students as we both stepped out of the stall and made our way to the Prefect's Compartment.
---
Reviews are much appreciated!! ;)
~Mischief_managed18

---
Previous Chapter
Next Chapter
---
Favorite&nbsp|Reading List&nbsp|Currently Reading
Write a Review
Erasure:

Slip Up
---
Other Similar Stories
No similar stories found!