[
Printer Friendly Version ] [ Report Abuse ]
Artful Actualities by SunnyWitch
Chapter 2 : on the art of selective explanations
| | | |
| --- | --- | --- |
| | Rating: Mature | Chapter Reviews: 2 |
Font:
Background: Font color: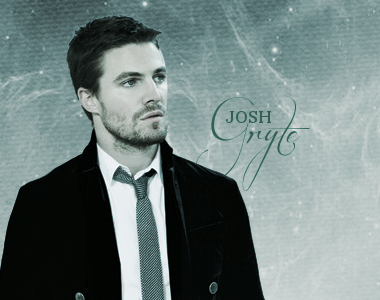 Massive thanks to justadream@ TDA for the beautiful chapter image!
___________________________________________________________________
Before you are all suddenly disgusted with me, which I suspect has happened to most people by now, there are a few things you need to know. About me. Because I'm the sole person in this story.
So, the following points are what people absolutely must know about me, before they judge me guilty:
1. I have a mum, a dad and a little sister, plus too many cousins to count. I love them all. All. Of. Them. Even Rose, who tends to emphasise everything and anything. Even Dom, despite her antics with... (cough) the opposite sex. And the same sex, for that matter. Yeah. They all annoy me at some point. In some way. But we're all close. Very, very close.
2. I'm what Muggles call 'arty'. I like – no, scratch that, love anything to do with art. Photography, painting, charcoal, sketching, just to name a few. My flat has so much art in it that my boyfriend – Josh Gryte – calls it my own, personal art gallery. Molly's Art Gallery. With capital letters. In the kitchen; paintings. My bedroom; design sketches. You get the picture.
3. I 'mingle' with Muggles. I happen to quite like them. I live in a flat (well, I say flat, it's actually kind of a house) slightly east of London, in a Muggle place. Surrounded by many Muggles. I have three Muggle jobs, as a wedding photographer (about once a week or so) and an advanced highschool art teacher (three times per week). I also do design. As in, I design things for a Muggle company. Mostly fashion and the likes. Wedding dresses, you know. And interior decorating, which pays quite well.
4. I love art – no, wait, I already said that. Hmm... I'm not a complete slob. Which is why Josh doesn't live with me. He's kind of a long-time boyfriend. I've been with him for a good almost two years. I don't know why I'm with him, actually. He's a bit of an arsehole. And a total slob. But, then again, I love him. So yeah. Three-week old pizza that's cultivating moss is unheard of in my apartment. That's a hint, Josh. A. Hint. But anyway, since last night... when he hears about that... well, we won't by all probability still be together. As a couple, I mean.
And... 5. Finally. I'm telling you something worth your interest. Since I was three, I've been friends with Delilah. She's a Muggle. Not that it matters. And since we were three, Delilah has been planning her wedding. Three. Flipping. Years. Old. She's always wanted to have a perfect day. I always said... I always said I would make it a perfect day. It's a promise that no friend should ever, ever break. Ever. It's a promise I vowed to never break. It's also a promise that, if broken, deserves decapitation. Or worse.
I look at an intricate clock that I wish I designed and groan. The wedding has been finished – the whole shibang over and done with – for at the very least half an hour.
I'm doomed. Utterly, and completely doomed. To a life of pain, if not no life at all.
I think, briefly, on whether or not I would prefer pain for life – probably for grotty things, like cleaning toilets – or having my head severed from my body.
I sigh as my mobile phone begins ringing. I might as well say goodbye to my head.
___________________________________________________________________
___________________________________________________________________
Heyo potatos!

Do people still like this?

What do you think about Molly? Is she a good person? Quirky? Horrible?

Please, please review (you get a free invisible and tasteless biscuit if you do ;) )!

I also specialise in not sending Dementors to reviewers. Note the 'not'.

Anyway.

Cheers, SW.
---
Previous Chapter
Next Chapter
---
Favorite&nbsp|Reading List&nbsp|Currently Reading
Write a Review
Artful Actualities:

on the art of selective explanations
---
Other Similar Stories

Confessions ...
by Strawberr...


For One Nigh...
by shewhomus...


Bucket List
by lovestings