[
Printer Friendly Version ] [ Report Abuse ]
Brilliant Madness by lumos et nox
Chapter 1 : (1) there's always a beginning
| | | |
| --- | --- | --- |
| | Rating: Mature | Chapter Reviews: 1 |
Font:
Background: Font color: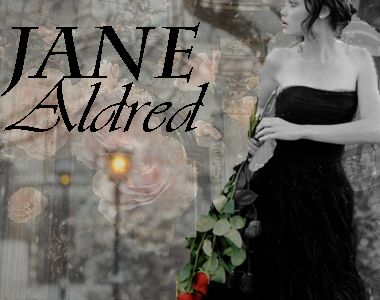 disclaimer:
The lovely world of HP belongs to J.K Rowling, anything you don't recognize is mine.

a/n:
Here we go.

It was a sunday afternoon, the air was crisp with fall's frigid smell wafting through the air. It was on that sunday afternoon that a letter lay waiting for the girl. It had arrived at precisely 12:05 in the afternoon by the households favorited owl Lorivia. It was then collected as per usual, by the family's house elf, Tickly. The house elf then proceeded to place the letter on the antique mahogany dining room table with it's carved claw foot legs that extended towards the midnight blue floor.. There, the letter sat on a polished silver mail platter, waiting. A perfectly innocent looking letter with a crisp, off-white envelope sealed with a set of dragons wings in amber red. In the center of the envelope was a name, addressed clearly in perfect black ink script.

She was so stupid, so careless, so ignorant.

The letter was picked up by the girl whom the letter was addressed. Her finger sliding under the lip of the envelope, opening the envolope perfectly. The girl itched with anticipation, the letter was for her ! As she hastily pulled the letter out of it's envelope the parchment felt silky smooth to the touch.

The letter itself was very much a match to it's envelope. The same cream coloured paper lined with the same small clear script in the interior. The letter was precise and written with polite bluntness, that could only come from someone who had much experience in writing these types of letters. With a 'Dear Miss' finishing with a 'our sincerest apologies.'

But how would they ever know? What was sincerity really. Pitty? Sympathy? Knowledge? All of it truly meaningless.

Her eyes rolled over the words, but were unable to comprehend their meaning. She looked for lies, for a mistake anything to prove them wrong. To prove them all wrong. But there was nothing, the words washed over her like ice water leaving her cold and numb.

A pain began to spread, a pain like no other from her fingertips that touched the page, down through her arms, down towards her feet that stood firmly on the floor. Like shocks of the cruciatus curse rolling over her like crashing waves. But it was so much worse. Because now, now she had nothing left no more emotions she was left empty.

The letter slipped from her hand. Fluttering down to meet the ground, a cry pierced the air like a knife. It took her a moment to realize that it was her own. Soon she followed the letters path, umbling to the cold, hard midnight marble floor.

She was alone.

Her sobs echoing of the corridor, terrible sobs that shook her body and rattled her heart. The kind of sobs that can only be described to be pure and utter loss, unbearable pain.

She lay like that, curled up on the floor, alone for hours. The time passing by like minutes but also as years. Time no longer held any reason .

The only sound in the elegant and sophisticated house she called home was the grandfather clock that sat at the base of the grand staircase ticking away continuing on as it always has, and always would. But nothing would ever be the same.

Eventually she got up.

She made a promise to herself that that would be the last time she would ever cry. The last time she would ever show her own weakness again.

She went back to normal everyday life. But she was different. Never uttering a word of that letter. Not to anyone not her mother or her brother or friends. But they all noticed it, how she distanced herself from them. They finally stopped questioning her and let her cold heart stay cold unable to warm up to what it once used to be.

Because once upon a time her smile could light up the world. It would spread like the best kind of infection and change the bleakest of days to the brightest. But now, her brown eyes had lost their mischievous twinkle. She had lost her carefree look on life to become someone else, someone else who was not herself.

Until he came along and whispered his warm words. The cracks began to show in her unbreakable ice wall.

She had so much to give and almost nothing to lose.

That was the summer of 2017. The year before my last year at hogwarts, the last summer of being a reckless and carefree kid and that was the summer that my childhood was stolen from under my feet. The summer that I grew up.

How was I ever supposed to know that that plain and ordinary looking letter, would change my entire life.

***

The first thing I heard when I opened my heavy, sleep ridden eyes on September the 1st, was the lovely sound of rain. I liked the rain. The second and the cause of my most unpleasant awakening was the sound of my mother's voice. Which to be completely honest, could rivial a screaming banshee and that is not a creature that anyone would ever want to wake up to.

"Oh I really wish I could Tabitha dear, but well you know how it's been with Jane she's barely moved out of that god awful room since the news about George and I." I cast a glance around my room contemplating it's well being which was, in my opinion, perfectly respectable. Books to the right, humongous closet and clothes piles to the left. My polaroid muggle photo collage above my head and the white twinkle lights that lined my lavender wallpapered walls.

My lovely mother continued on, "she didn't even have the decency go to the gladrags showing or even my showing for that matter. Yes, it is a tragedy as I keep saying she-" and that is when I decided to promptly jump out the window.

To be caught by my broom. Thank you Merlin.

My Mother and I have never seen eye to eye. I blame it on the time when I was five and decided it was right fun to sit in a mud puddle and ruin the particularly dreadfully frilly mustard yellow dress that my mother had forced me to wear, oh well. It's been a difficult 12 years. Sometimes my mother is absolutely barmy. So I take it upon myself to jump, figuratively and literally I guess.

Quittage. That's another one of my obsessions, although there are only a select few who know I actually can play..I personally think that it's a bit too over advertised in the wizarding world. I mean it's all the chudley cannons this, and puddlemere united's keeper fumbled on that last goal. Oooh how awful please do I need to escort you into a corner where you can bawl your eyes out? Not to mention all of the fangirling. Oh how I abhor the fangirling. Last time I went to a quittage game I was just sitting enjoying my wonderful box seats and view (3 words, fit quittage players?). When I was trampled by yes, trampled by fangirls just trying to get a glimpse of the famous Potter/Weasley clan. It's really too bad they like quittage too, and also that they usually have box seats. Sigh.

The cold drops of english rains brought me back to reality, fat plump drops of water were falling now, almost making it impossible to see the tip of my broom. I glanced down at my watch, which now read a half past 9. Which gave me about an hour and a half before the dragons attack and the loonies come out. Or maybe more simply put before I have to leave for Hogwarts.

Oh Hogwarts, good old Hoggy Hogwarts. The place that I call home for the better part of 10 months of the year. With my fellow Gryffindor friends and their barmy ways. Though Gryffindor's mega brill and hilarious, with lots of great people.

Deciding that it was probably a good time to pack I flew back in through my window landing on my soft plush rug. An hour and a half later clothes were strewn across my room, flung over the lamp shade, on top of my stack of quibblers, all over my white vanity. The state of my room could easily be called a mess. Even messier than before what an accomplishment! Exactly 7 minutes later my clothes, my textbooks, potions, new supply of fully stocked Weasleys Wizard Wheezes and knick knacks that are not limited to my collection of wacky muggle books, and everything else was packed in my marvelously marvelous trunk.

I took one last glance around my room, saying a final adieu to my glorious muggle devices my phone, tumblr and of course modern music. And opened the door to get on with one hell of a year.

***
"Oh give me a kiss darling" I bent down to kiss my mother's soft and very well moisturized cheek goodbye.
"Now be good dear and I'll see you at the annual ball in November!" and with one last glance Ms. Eloise Aldred co-chair and head designer of WitchWeekly's clothing line GladWrags, also known as my mother left. I let out a sigh and slowly made my way towards the shining red and black hogwarts express located at platform nine and three quarters.

As I climbed into the Hogwarts Express a couple of things happened at once. I like to call it the domino effett. Firstly I heard my best friends even more banshee like voice scream in an almost unreachable pitch;

"JANE, JANE, JANIE!"

Of course considering that she had come up behind me in the train's corridor, and because of my infamous ability to be a walking hazard to wizarding kind mixed with my secret quittage reflexes, this caused me to whip around and simultaneously catch my foot on my pant leg which inadvertently led to me falling towards the the cold hard and unforgiving ground. Which led to two more things happening. As I was falling towards the ground my life flashing before my eyes, I felt a pair of warm muscular hands wrap around my waist. Preventing me from crashing into my almost newly re-acquainted best friend the floor, it was actually quite nice just hanging there. Upside down with all the blood rushing to my face probably making me look like a cherry red tomato. I scrutinized the pair of rather gorgeous hands that had snaked themselves around my torso. Those hands with their long fingers and strong grip. Mm. They looked a little familiar actually. . .

"Aldred as much as I enjoy seeing your face turn the colour of a bright red tomato, could you please, for the love of merlin stand up" a very deep, velvety voice encircled my head.
A voice that I knew all too well.

"Potter ugh, when I think a chivalrous knight has come to my rescue it turns out to be you instead. And by the way I can't move until you lift me up you prick." I replied back sourly.


James Sirius Potter lifted me up to a much more comfortable upright, position. His beautiful almond shaped hazel eyes burned into my own, lets not even mention the hair. As I scanned his face I noticed his trademark smirk on his lips, and through his eyes I could see a thousands little memories. But before I could get caught up in the past, Dom grabbed my arm and with a friendly shout to James simply said 'sod off cousin we need girl time' and I was dragged to my certain death and into nearby compartment without a second thought.

Two ickle first years sat there with wide eyes, and openly petrified faces. By the sight of two seventh years, heh who am I kidding they weren't scared of me they were scared of Dom Weasley. Long silvery blonde hair with a tint of strawberry gold cascaded down her back Dom stood at an impressive 5'12 and was the fantasy of many boys dreams, yet true to her veela heritage a force to be reckoned with. The moment we entered the compartment Dom gave them her classic you-need-to-leave look and before you could say 'snapes greasy hair' they scrambled out the door.

"What was that?"
Dom looked at me inquisitively after settling down on the seat across from me. Lucky for me I'm well versed in Dom's mischievous ways and easily can withstand her pestering looks.

"What was what?" I replied feigning innocence.

"Oh you know what I'm talking about Janey, don't play innocent. All that sexual tension with James? My twat of a cousin? James Sirius Potter? Quittage captain and you're old-mumff."
And that would be the sound of me throwing the nearest object at Dom's face, which happened to be her stuffed teddy bear. Oh aren't I a beast hear me rawr..

"Let's not talk about that" I said trying to change the subject as Dom carefully placed her beloved teddy beside her.
"So how was the south of france? Any nouveau beau's?"
With that Dom launched into a very detailed, maybe a little too detailed description of Antoine and all of the things he could do with his hands. Gah. As Dom continued to talk I drifted off into my own little world, where nothing changed and it was just me and James and the sky.

***
I woke up to the sound of the compartment door sliding open. As the cushion next to me sunk down I slowly opened my eyes one at a time to see a face about an inch away from my own. Who else would it be but Fred Weasley.

"Fred, you know there is this thing called personal space. It's a fairly well known concept that most people in a functioning society commonly respect.Something thats developed through socialization at a young age, it gives everyone their own personal space, for themselves. It's actually just something that-" I was cut off when Freddies arms flung around me, and i'll just say this once you're in a Freddie hug there's no escaping or oxygen for that matter.

"Oh how I've missed my little Janie wainey!" Freddie exclaimed standing up in the cramped compartment. shaking me about in a circle.
"My heart ached in your absence. Never listen to what they tell you darling, because absence does not make the heart grow fonder! " Oh, typical Freddie Weasley always one for the dramatics.
"Freddie I saw you like two weeks ago it hasn't even been very long". I shook my head and laughed at his sour expression. I looked up to once again see the compartment door slide open and in came everyone else. Which included Rose Weasley, Annie Woods, Will Derbyshire , Albus Potter, Scorpius Malfoy who lots of people dislike but who's actually quite lovely, and finally James Potter who I pointedly ignored.

I had stumbled upon the famous Weasley/ Potter pack as a clumsy, spunky and spirited first year. It was a slightly awkward encounter that began when I had been attempting to pull on my robes when me being me, I had gotten my arms stuck in the wrong sleeve holes. This resulted in a sever lack of vision and me crashing into Dom (domino effect again) and the rest of the gang who at that exact moment were trying to get into the very compartment that I was in. After I landed on the floor, pinning Dom down with me, Freddie had simply said "I like her, she's entertaining!" That was that, introductions were made (even though I had already known who they were and had even met the Potter's at various ministry functions, but I doubt that they remembered me). Thats when I met James and my life began to change because from then on I actually had people that gave a damn about me. It was nice, and still is.

With significantly less room, I ended up being squashed into a little tiny Jane like ball. Fred on the other hand seemed to thoroughly enjoy the company. "Friends I've missed you all so very much I don't know how I was able to survive without you lot" Freddie then pulled down one of Dom's many trunks and climbed on top of it. He then he began to serenade. " You are all my favorites I was absolutely miserable without you. I practically sat in my dark and lonely bedroom allll hols. Thinking, wishing dreaming to be re-acquainted with my dear dear truly wonderful friends. I love you all!" Freddie, seemingly finished with his lovely speech stepped down from the trunk.

"Mate you practically lived at my house this summer, " Will pointed out, "and when you weren't at mine you were at James's. . . "

"Yah Freds"
"What do you mean dark room? I decorated it for you you prick!"
"Fred what in the hell are you talking about?"
"Have you been eating too many chocolate frogs? You know what they do to you." everyone chorused back their replies.


Freddie's face fell, and the puppy dog eyes came out.
"So does that mean that you didn't miss me?"
I felt the person whose chest (a very rock hard solid lovely chest I must add) had been a contributing factor in creating a jane sandwich, chest rise and fall with laughter as he let out a soft chuckle. Ah shit. Taking a moment to glance around the compartment, if Will, Scorpius and Albus were sitting across from me, and Fred was to my left. That meant that the person that I was leaning into, completely pressed up to, was well, James. Realizing this I bolted up. The conversation stopped abruptly.

"All right there Jane?" Albus asked.
"Erm yeah, I just. . . I just have to go erm take a walk, yeah talk a walk." I quickly ran out of the compartment and rushed down the hallway. Barely noticing the footsteps that followed my path. But of course there's no escaping the quittage player extraordinaire and chaser speed of James Potter.
"Jane, Jane! Wait." Oh bloody hell, here he comes.James caught up to me within a couple of seconds, curse his 6'2 height.

"James," I turned around to face him not meeting his eyes.
"I really can't do this right now" I rested my gaze on the little piece of colourful and very intriguing fluff on the corner of my sleeve.
"Jane what's going on? Why haven't you talked to me the entire summer?" I was still fiddling with my sleeve.
"You won't even look at me. I thought what happened between us in june ment something to you?" I refused to look up at his face, if I looked up my thoughts would go fuzzy and I wouldn't be able to concentrate.
"I just don't understand."
The desperation in his voice was almost enough for me to break. Almost, but I couldn't crumble and james potter words are impossible to fight. So instead, to avoid it all, I walked away, not sparing a single glance. What an exemplary gryffindor I am.

***
"Ugh I despise school"
Dom declared sitting down on my bed literally 7 seconds after walking into our years dorm. I had begun to unpack my trunk, placing my various personal items about the dorm. The welcoming feast had gone well, all the usual shenanigans with the sorting hat had gone accordingly and all the youngins were sorted into their proper houses. Unfortunately, being a prefect meant that I had to help lead the new griffeys back to the gryffindor common room. Which like always is great fun. I kid, it's not fun at all really especially because there always seems to be one newbie who gets lost on the moving staircase and seems to end up in a completely different corridor on the other side of the castle. How and why it happens every single year I have no bloody idea.

"Oh is it now?" I laughed to myself at Dom's blatant aversion to school.
"Yes, I mean we have to go to classes and listen to professor Binns drawl on, we're expected to write 4 scroll long essays and actually pay attention to classes!" Dom commenced one of her infamous rants.
"Oh no, poor you, you're actually expected to do work! Gasp." I added but Dom ignoring my jibe and continued on.
"Why'd you convince me to take Magical history again I don't even need to take it. Ugh." She sighed collapsing backwards into my fluffy scarlet red comforter.
"I didn't force you to take it, merely suggested it. Theres a difference and Binns isn't that bad . . ." I trailed off .
"What do you mean he's not that bad? Last year do you remember when James and Fred-"
"Blowed up his categorized history encyclopedia collection? Why yes, yes I do", I finished for her, grinning at the memory of their cheekiness.

James and Fred, the both of them, had taken after their relatives both the Weasley's and the Potter's. They were determined to pull off as many pranks (mostly destructive) as humanly possible over the course of their 7 year stay at Hogwarts, as it stands they're quite close to completing their goal. I thought their various pranks and constant mischief making were bloody hilarious.

"So which N.E.W.T level classes are you taking this year again Dom?" I asked her out of pure curiosity.
"Well, history of magic as per your direction, thanks for that again, potions, divination, muggle studies and DADA." She answered listing off the various courses on her graceful fingers.
"Right, I forgot that you were taking those."
I added thinking about the irony of Dom taking more than the average amount of N.E.W.T classes, deep down she really did care about doing well in school.

"Still nothing compared to you though, Jane. You're absolutely insane taking on 8 N.E.W.T.'s."
I shrugged in response, there were so many classes that I was still interested in and didn't want to give up. I also don't think that it's a bad thing to embrace knowledge and especially to embrace the fact that I wasn't half bad at school, even if people decided to give me shit about it.

"Well at least we'll have classes together this term, I'm taking almost the same course load as you minus divination. Ick, I can't stand that class."
I had one too many bad memories of Fred 'seeing' my entire life story including a very detailed and extensive description of what my fridge will look like in 10 years. I think he had a little too much fun for anyone's liking creating up gruesome foods to put into my futuristic fridge. So no more divination for me.

"That's true, let's go down to the common room. We have to plan the welcome back party with the gang. Which means that we have people to impress, and I have lots of people to manipulate! Lets go darhlang!"
With that she quickly stood up from my bed and sultry strutted out the door of the girls seventh year dorm.

Ah Dom, I thought to myself, always one for the dramatic exits.


---
a/n:
Hello!
So this is my very first hpff ever and I'm not entirely sure where it's going or what will come out of it but I'll try my very best. Anyway, thanks for reading and if you wouldn't mind leaving a comment to let me know what you think of this story that'd be wonderful (:
-Clare
---
---
Favorite&nbsp|Reading List&nbsp|Currently Reading
Write a Review
Brilliant Madness :

(1) there's always a beginning
---
Other Similar Stories

The Perks of...
by helpwilla...