[
Printer Friendly Version ] [ Report Abuse ]
Dragon Wings, Love-Bites, and Something To Do With Marbles by LilyLou
Chapter 4 : Four
| | | |
| --- | --- | --- |
| | Rating: Mature | Chapter Reviews: 2 |
Change Font:
Change Background: Change Font color: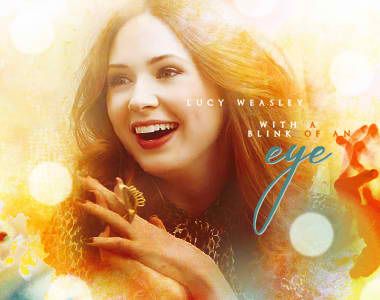 Amazing chapter image by niika @ TDA!
---
The corridor that stretches from the Great Hall was always interesting to me. I found it to be exquisite, in all honesty. I don't know why; but I did. The portraits that decorated the walls, the knights that align the sides of the corridor, and the entrance, which has the soldier statues on the wall, waiting to defend the castle.
They did once, during the Second Wizarding War. Harry Potter came to look for the final horcruxes, and death eaters (including my mum) attacked the castle. They helped destroy the death eaters, and helped Harry Potter.
They helped destroy my mum.
The statues won, of course.
"Oi! S'Mae!" I hear a sing song voice call from behind me.
Lysander Scamander, sauntering his way down the corridor, straight in my direction.
"Oi! Scamander!" I call back, but don't stop walking. It amuses me, toying with him. Not in a whorish way, of course. Just in an annoying way that gets under his skin. I love it.
"Ha. Very funny, love," he says, stepping into pace with me. I look over at him, throwing a dazzling smile.
"It was very funny, if I do say so myself," I wink, a skip to my step.
What can I say? I'm a bit hyped up on sugar and chocolate from last night. I'm sure I gained twenty pounds. At least.
"Whatever you say, Malfoy," he says, shooting me an eye roll. I stick out my tongue at him.
What? I never said we were mature...
We walk in silence for a few moments, not knowing exactly where it was we were going. Then it seemed to register into Scamander's thick head what he had come over to ask me in the first place.
"Oi! I almost forgot why I even came to talk to you. It's Hogsmeade next weekend, right?" he asks, his voice going a bit higher in pitch.
Sweet Merlin...
"Yes, I believe so," I say as casually as possible. Scamander was going to ask ME to Hogsmeade?
Bloody hell.
"Fantasic. Marvelous. Exceptional. Extr-" he begins to babble, but I cut him off.
"Yes, Scamander. It's fantastic. Why so interested?" I ask, looking him in the eye.
His eye always had fascinated me. They were so pretty with that silver in them. It weaved through the very faint blue in them, contrasting dramatically. But they weren't as pretty as Louis's…
Wait, what?
ERASE!
ERASE!
ERASE!!!!!
"Well, erm- I.. well... I- erm," he stutters, flushing a deep red.
At first, I don't know what he's trying to spit out. But then it hit me.
Awww, was wittle Scamander scared?
"Yes," I state confidently, smiling a bit.
"Yes?" he asks in confusion. "You don't even know what I'm going to ask!"
That stumped me.... what to say… what do I say?! Am I being a pompous git?!
I DON'T WANT TO BE JAMES!!!!
Just putting that fact out in the open, there...
"Well, I'd do next to anything for you. So I'm pretty sure the answer is yes, even though I don't know the question," I quickly say, saving my sorry arse.
He looked a bit startled, and then flushed a bit. It was absolutely adorable, how embarrassed he could get... meanwhile he has no problem standing on the table in the Great Hall and sing a muggle American Country Song, "Redneck Woman" by Gretchen Wilson.
It was a strange song...
What is a Walmart?
And don't even get me started on the blokes singing abilities… they weren't that high up in ranking.
"Well, this is a different kind of question than normal and I'm not sure you'll say yes," he whispers, his eyes searching the walls, gaining a strange interest in a particular spot.
I knew he wanted to ask me to Hogsmeade, or have me ask a friend for him. And he was scared of being rejected. So, I walk closer and grab his hand. He blushes madly, and he looks at me with alarmed eyes.
"Lys, just ask me," I whisper, looking deep into his silver eyes. They were so pretty... he was so pretty... and bloody adorable being like this.
I wonder what Louis would look like in this situation…
What? NOT AGAIN!! GO AWAY, LOUIS!!!
"Will... Will you maybe... if you want, that is... cometohogsmeadewithme?" he bursts, his eyes wide with fear.
I smile and nod.
At first, he looked surprised, as if he couldn't believe I had actually said yes. Then, his face automatically turned confident, and a smirk spread across his face.
Well, the adorable Lysander was good while he lasted.
"Awww, does wittle S'Mae have a wittle cwush on mwe?" he baby talks, closing the space in between us a bit.
My mind instantly wondered to Louis. Oh, shit.
Louis.
I don't know why I feel guilty so DON'T ASK... but I just do.
"You don't have much room to talk, Scamander. Your face just minutes ago? I thought you were going to wet your pants, mate," I shoot, taking a step closer to him.
Again. Louis. We always did this when we were fighting. Scamander and I weren't fighting, but we were still doing what Lou and I did.
"Yeah, so I do have a tiny crush on you," he says, getting even closer. He was so close I could feel his breath on me, is body heat radiating off of him and warming me...
Just like when I was laying by the lake with Louis...
GO AWAY, GODDAMMIT!
"And?" he asks when I respond with silence.
"And what?" I whisper, staring into his eyes.
"Do you have a crush on me? Because, Merlin, I fancy the pants off you, S'Mae," he whispers, moving to the point in which my nose was touching his.
"I-" I went to respond, but was cut off when I was flung over someone's shoulder, and he was NOT Scamander.
"Put me down!" I screech, lashing against the bloke who was holding me. I went to look up, but couldn't see his face. I look at Lysander apologetically, and he smiles sadly.
Shit. I hope he isn't mad, I hope he doesn't tell me to fuck off and date this bloke, whoever he was, carrying me. Oh my Merlin…
I feel the sway of the bloke as we climbed the stairs. I kept asking him questions, but he wouldn't respond. Let's see... if it was Scorpius, he'd be screaming. So scratch him. And it wasn't Albus, because he'd had put me down by now.
Who was it?
"Are you going to tell me who you are?" I ask irritatingly.
Silence.
"You're so infuriating! Why won't you just answer my damn question! You're not Scorpius, because he'd be screaming at me. You're not Albus because Albus would have let me walk by now. There's only one person I can imagine that would be carrying me but...he… no…"
Shit. Double Shit. Fuckety fuck.
"Louis?" I ask shakily.
"Yes?" he responds.
Oh my Merlin.
"What the hell?" I squeal, wriggling out of his grasp. He almost dropped me, but spun around in time to catch me.
Or, at least try.
He ended up failing horribly, landing on top of me in the most awkward position you can imagine possible.
His face was just inches away from mine, his minty breath tickling my face in a way that gave me the urge to giggle. My stomach exploded into butterflies that I hadn't felt when Scamander was this close. I looked to his gorgeous, beautiful eyes, which were on mine.
"I'm sorry," he whispers, going to stand up. I quickly follow suit, scurrying a good fifteen feet away from him, my arms crossed protectively over my chest. I almost forgot about why I was mad at him...
Almost...
"Now, what the hell was that back there? Why on earth did you just pick me up and carry me away??!!" I scream, placing my hands on my hips. His eyes follow my hands and he flushes slightly.
What?
The?
Hell?
"Direct orders from Dom. Damn twin..." he curses, before beginning to walk away.
I chase behind him, and fall into step next to him.
"Oh. I- I'm sorry," I say quietly, watching my feet as I walked. Louis's arm kept brushing against mine, and my arm felt as if it were on FIRE. He had that affect on me...
Why?
After a few minutes in silence, I talk again.
"Are you sure that's all?"
Louis's face turned into one of shock, and he turned to look at me.
"What?" he asks, his voice a little unsteady.
Alright, mate. You're going to tell me your bloody problem right here, right now, whether you like it or not.
"Are you sure the only reason you picked me up and carried me away is because of Dom?"
"Yes, would there be any other reason?" he asks skeptically, making me feel like a fool.
"Well, considering the look on your face when I asked you, I'd have to say yes, there would be another reason," I snap, folding my arms over my chest, and taking a step towards him.
It gave me this feeling that that Lysander didn't give me when he was stepping towards me… why?
"Well, S'Mae, there isn't another reason," he spats, taking a step towards me. He looked down on me, his big blue eyes shining like the ocean. I got lost in them all the time, even when... even when we fought before like brother and sister, I found them attractive.
"I don't believe it," I tell him firmly, taking yet another step towards him. We were inches away from each other now, so close, I could smell his amazing cologne that smelled perfect. His breath hit my face with warmth, and it made my heart flutter, and my stomach explode with nervousness.
Why wasn't it like this with Lysander? This was all wrong; all completely wrong. I was supposed to feel this way about Lysander, who actually liked me. Not Louis, who was and has been my enemy for years. 4, to be exact. Up until now...
"Well, you should," he whispers, closing in a bit more space. I was glaring at him now, attempting to burn holes through him.
Sadly, it wasn't working.
"I don't, though, so why don't you just tell me?" I whisper. Louis's eyes flicker away from mine to my lips and back in less than a second. It was so quick I didn't note it as anything but breaking eye contact.
"Because it's not that simple," he whispers.
We stood there in silence for a while, just staring into each other's eyes. Then, he takes a step back, spinning away.
"Go see Dom," he calls back, before turning the corner.
---
When I went to see Dom, she had no clue what I was talking about. She said that either Louis was losing it... or Louis was losing it. In my opinion, I think he's losing it.
Just in case you wanted to know... which you probably didn't... but whatever. I'm still telling you. Like it or not.
And, now, I'm sitting here with Lucy Albus and Scorp, just chilling out on the couch of the Gryffies' Common Room, hanging around. We had sent a letter to Anni just a while ago, and were dying for a response of some kind. Any kind. We just wanted to be sure she was okay. We haven't heard from her since the last day of Hogwarts last year, and we were so scared that she had been hurt or something even worse. And she has been hurt. And exposed as a werewolf. Her life has been falling apart, and neither of us knew. Neither of us could help her. She had been falling to pieces, crumbling to nothing, and we were here. Lucy was being... well, Lucy. And I was falling in love with Louis Weasley, yet going with Scamander to Hogsmeade.
WAIT, WHAT? DID I JUST SAY I WAS FALLING IN LOVE WITH WEALSEY?!
Pft, as if. I hate Weasley. I hate him with all my heart. We had been fighting for years, and years. There was no way I could possibly like him. I like Lysander, NOT Louis. I was going to fall in love with Lysander, not Louis. I was going to kiss Lysander, not Louis. I was going to fight with Louis, prank Louis, just like the old days. I wasn't going to be civil with Louis, I was going to fight with him and hate him and hex him and jinx him. I was going to yell at him, scream at him. I was going to anything, ANYTHING, but fall in love with Louis Weasley.
I think…
"S'Mae!!!" Lucy squeals, interrupting my thoughts. I jump, shaking my head.
"Yes?" I ask, looking at her quizzically. She was staring at me, doe eyed.
"What if… what if they… do you think…" she starts, before bursting into tears. I stare at her in shock.
Before I even have the chance to jump up and hold her, Scorpius is at her side, holding her in his lap, cradling her slightly like a baby. They were adorable together, truly.
Too bad Scorpius is made for Rose.
I mean, really. Scorose just fits perfectly. But Lurpius? Scucy? It just… doesn't sound good together.
But, for now, the two are completely oblivious to that. I mean, they don't like each other, never have. It's just how well they work together. Like real best friends. It was sweet.
"Aren't they just adorable?" Albus whispers, reading my thoughts. I look up to him, where he sat next to me, and nod in agreement, smiling sadly.
I knew this problem with Anni was getting to Lucy, breaking her to pieces on the inside and out. It was tearing me, too. But only on the inside. I wasn't ready to share my terror with everyone else. It would and will be Albus to see me break first. More than likely, that is. He's always been a close friend in times like that. That's why I loved him. He listened.
"SOPHIA MAE LESTRANGE!!! I AM A COMPLETE AND UTTER GENIUS, AND YOU ARE COMING WITH ME RIGHT THIS VERY MINUTE!" my insane friend, yes, you've guessed it, Dominique, squeals.
Before I can respond, a pair of hands are grabbing mine, pulling me off the couch and away from my friends. We climb the stairs quickly, and she flings me in her room, slamming the door behind her.
"I know why Louis dragged you away from Scamander," she states, a dazzling smile creeping onto her lips, her eyes sparkling with that all too familiar Wotter mischievous.
What was the crazy psychopath's idea this time? Whatever it was, it was probably completely and utterly stupid beyond belief.
"Oh? Do tell," I say, crossing my arms over my chest, highly doubting she knows.
"Wittle Wouis has a cwush!" she squeals, jumping on top of me in a hug as she jumped up and down.
Told you it'd be stupid…
I stood planted, in shock. Then, I burst into hysteria, laughing my arse off.
"L-louis li-like-ing m-me? HAHAHA!" I scream with laughter, clutching my gut as I fall to the ground. Dominique stood over me, her arms crossed over her chest and a pout on her lips.
If looks could kill...
"S'Mae, I wasn't joking," she snaps, glaring at me. I look up into her eyes…
And fall into another fit of laughter.
"SOPHIA MAE MALFOY!" she screams, picking me up off the ground and shoving me against the wall in her psychotic ways.
Serious, she's crazy…
The smile fell from my face and I stared at her in terror. Her blue eyes were wild, crazy. They looked exactly like her brother's, Louis. They were twins, after all. But they didn't have that special sparkle to them... that gorgeous tint of sea green that illuminated-
"SOPHIA MAE! ARE YOU EVEN LISTENING TO ME?" Dom yells. I nod, vigorously. Even though it was a lie and that I hadn't truly been listening.
"Then answer my question: Why do you think it's funny that my brother, TWIN BROTHER, my own flesh and blood, could possibly fancy you?!" she squeals, outraged by my response to the idea.
I was faking the laugh. I would probably die of misbelief if Louis actually liked me. I mean, ACTUALLY LIKED ME. But…
"Well, since you asked, I can sit here for hours and name off why he wouldn't like me! We've pranked each other to oblivion and back, we've fought since our first year, we never stop bickering, we-"
"Stop. But, tell me, S'Mae. Why does that matter? It's not even arguing, its-" she went to say something, but quickly snapped her mouth shut, and looked at me wide eyed, as if she almost gave away a secret.
"It's what, Dom?" I ask shakily, scared of what her answer to my question will be.
"Nothing, forget I mentioned it," she says quickly.
Before I could even begin to argue, however, Lucy comes barging through the door, a piece of parchment in her hand.
Could it be?
"S'MAE! It's Anni!" she squeals shoving the parchment in my face.
I snatch it away, hurriedly going to read it.
---
S'Mae and Lucy-Goosey,
I'm fine, I promise. I just had a little 'run in' with a werewolf, if you get what I'm saying. I've been in St Mungo's for close to a month now. Before hand, my parents were trying to nurse me on their own, when the scratches and bites became infected. They tried everything, but none of it stopped. They had to resort to muggle medicine in order to help me.
Don't worry about Hogwarts, I'll be caught up in no time. I've had a tutor, you see. He's been keeping me up to date on classes and what not. I'm hoping to come round close to Halloween, perhaps? It's wishful thinking, but the latest will be the coming back of Christmas holiday break. I've missed you two so much, and say hello to Albus and Scorpy for me, yeah? Sorry for cutting it short, I haven't much time to chat before I'm asleep.
Cheers loves,
Anni Clearwater
---
I was in tears now. She was alive, and safe, and well. I was so thankful. Oh, Merlin. Thank Merlin. She's okay. It's all okay. She's going to be okay.
I drop the letter, and Lucy comes up to me, wrapping her arms around me. We stand there for a while, crying and hugging each other. We were so relieved, so thankful. Poor Anni had been hospitalized that long, and we hadn't known. She was all alone, other than her mother and tutor. I felt horrible. My heart ached with guilt beyond belief. I was a horrible friend.
"I-I want to- to go aw… away f-for a while. I-I'll be ar-around," I tell Lucy and Dominique before plummeting down the staircase and out the doors of the common room.
There was only one place I could think of, and I just needed to be alone, in a place where no one but maybe, MAYBE James would know of. Other than that, I don't know if anyone else could or can find it.
---
I watched the heads of mainly Ravenclaws as they sifted through the library, either studying, reading, or hooking up in hidden corners. Everyone was about their own business, laughing and being in peace. They all seemed so happy, so free.
Too bad I'm not with them.
But no, I have a poor delicate friend whom I care all too much about in the hospital. I know, she says she'll be fine, but she means so much to me I hate to see her in pain. After full moons, she always has bruises and scratches and all that on her. She's always sore and pale and sick. It kills me, seeing her like that. And it only makes it worse when she is put in the Hospital Wing, let alone St Mungo's. It makes me feel horrible. I want nothing more than to be with her right now. Just sit by her bed and read to her as I do during and after every full moon.
Even though Anni was beautiful, no one ever liked her. They called her names because she was always scratched up. They said she was suicidal, depressed. That she was purposely scratching herself, hurting herself immensely. But she wasn't. She lost her mind every time she became a werewolf. That's what they do. And she attacks herself, forgetting who she is. It's terrifying. And I felt so bad for the poor girl. She didn't have a choice. It was horrific.
"S'Mae?" a familiar voice asks from the doorway of my hideout.
I was currently in a concealed box that hovered above the library, looking down on it. No one knew of it besides me and obviously...
"James?" I ask, shocked he was here. Why?
"Albus told me to help him find you… I didn't really want to… but the bloke had me pinned against the bloody wall. Your friends are scared, Malfoy. Do you know what bloody time it fucking is?" James exploded, his eyes glowering in anger.
I shake my head.
"It's 5 in the morning, Tuesday. You took off at 3 in the afternoon, Sunday. Albus was about ready to pitch himself off the astronomy tower! They were all worried," he snarls, coming up to me and harshly pulling me up to my feet.
I yank my arm away from him, and slip out of the room, moving at the speed of light.
I race down to the dungeons and into the common room. I wasn't five steps in before a pair of arms enveloped me into a hug.
"Oh Merlin, S'Mae," Albus whispered into my hair, burying his face as far into the crook of my neck as humanly possible.
I hug him back, hushing him, "Shh."
He pulls back so his face is is hovering inches from my face.
"You have no idea how worried I've been," he whispers, staring deep into my eyes. I offer him a small smile.
"I know," I whisper.
He nods, and kisses my temple in a brotherly way. Albus was easily broken down, yet he kept it in him. Unless he's with me. When he's with me, he acts like the real person he is. That's why I loved him so much.
When we finally pull apart, I see that Dom, Rose, Lucy, Lily, James and Scorpius were all standing around us.
"WHERE HAVE YOU BEEN!?" Dom explodes running up to me with her hands on her hips.
"I-" I start, but James cuts me off.
"She was hiding in a corridor near Hufflepuff. Dunno why."
I stare at him in confusion for a second before deciding to go along with what he was saying.
"Oh- oh. Yeah. I figured no one would come round looking for me," I recover quickly.
"Welp, guess you were wrong. I'm tired, so g'nite loves. Cheers," Lucy yawns before heading up the stairs.
Wow, love you too Luce…
Everyone follows suit until I'm left alone in the common room, just standing there, gathering my thoughts.
"Nice show there, Malfoy," I hear Louis' voice say from behind me.
I spin around and find myself nose to nose with him, eye to eye with his gorgeous blue eyes with sea green tints in the hue. Backing away a couple steps, I smirk up at him.
"I'd fancy seeing you do better," I snap, a challenge written on my face.
"With a blink of an eye, Malfoy," he says, before smiling and walking away.
---
A/N: THANKS FOR READING MY FOURTH CHAPTER!!! WHAT DO YOU THINK?! REVIEW! QUESTIONS ARE MORE THAN WELCOMED! ANY RECCOMMEDATIONS OF ANY SORTS!? PLEASE, TALK TO ME! ASK WHATEVER YOU'D LIKE, I'M MORE THAN OPEN TO ANYTHING, CRITIZISM OR NOT!!!!!!!
---
Previous Chapter
Next Chapter
---
Favorite&nbsp|Reading List&nbsp|Currently Reading
Write a Review
Dragon Wings, Love-Bites, and Something To Do With Marbles:

Four