[
Printer Friendly Version ] [ Report Abuse ]
Unhinging The Mask That Is Lily Evans by No_oneKnows
Chapter 1 : Getting Started
| | | |
| --- | --- | --- |
| | Rating: 15+ | Chapter Reviews: 6 |
Font:
Background: Font color:
Disclaimer:
Any scenes you recognise comes from J.K.Rowling's Harry Potter & The Deathly Hallows, First Edition, p.538-9.*
---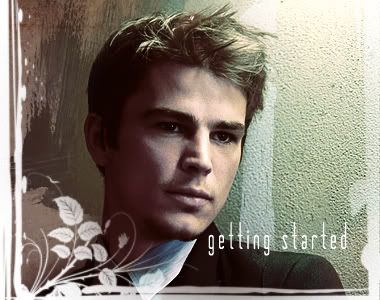 Chapter 1: Getting Started
Whoever told you Lily Evans is a sweetly innocent, charming little girl (probably Lily Evans herself) is a big, fat, unreservedly unhinged liar. She is, by definition, the devil him or herself. Disguised by wit, intelligence, a dazzling smile and let's not forget that unnaturally golden heart everyone seems to be harping on about.
Let's get this sorted before we delve into
any
story.
Anyone,
and by anyone I mean even
Padfoot,
would appear to have a heart of gold if they, too, ran up to Snivelly every time he needed to blow his nose. Now, considering she's been there to wipe his nose more times than the revolting handkerchief itself, it's not a surprise that this devil child of a girl had been dubbed as the nicest, most caring person in all of Hogwarts.
Let me stop you there, just for another moment.
'The
nicest
, most
caring person
in all of Hogwarts?' First of all, nicest, caring and person are words that don't even fit to describe her. Have you
heard
the way she talks about me? No, not nice. Have you
seen
the way she flicks away the problems I have about her? No, not caring at all. And finally, she's the spawn of the
devil
, ergo,
not
a person.
Second of all,
I'm
the nicest, most caring person in all of Hogwarts. There just can't be
two
nicest, most caring person in all of Hogwarts, now can there?
Since that's all sorted, I'll start my story. Not in the way some gossips have told it.
No way. I'll start it the way it
really
happened.
I mean, come on,
really?
Me? James Charlus Potter -
pining after a girl? Psht. Poppycock.
~*~
The Hogwarts Express. That's where it all started. So people have said. But
really
, it had started long before the Hogwarts Express. Actually, it started an entire month before the Hogwarts Express had even existed to that devil child.
Yes. No. It started at Diagon Alley.
There I was, standing innocently inside little Madam Malkin's Robes For All Occasions shop with the darling of a mother I had, waiting patiently for my turn to be robed. I watched, eyes sweetly wide with harmless curiosity as the boy before me - his long black hair sadly doused with grease - climbed down from the step Madam Malkin used for robing, staggering slightly for his robes were unfortunately too long for him.
"You'll grow into them, dear," Madam Malkin murmured reassuringly, forcing a kind smile down at him.
I grinned at him as we walked past one another, my grin faltering as he sniffed and upturned his nose snobbishly. I was affronted.
I couldn't help but crinkle my nose slightly from the repugnant smell that came from his oily, unwashed mop of hair – Okay,
okay
; I'll be nice – the rosy, delightful aroma that seemed to be oozing in its masses from his black, luscious hair.
I stepped onto the step, a wide beam on my face as Madam Malkin adjusted my robes for me. I smiled at my dear mother on my left before turning to my right, where lo and behold, the devil child stood, her face a real terror as she scowled at herself in the mirror.
"How do I look, Sev?" she asked, her voice forcedly high-pitched and faultless.
I would have told her that her left sleeve was slightly too long and the mix of her red hair and black robes seemed to wash out her face terribly, but I bit my tongue.
If you don't have anything nice to say, then don't say anything at all, that's my motto.
The girl glanced to me, winking at me – fine.
Twitching
– at me and I looked away, lost in a peaceful happiness as I gazed at myself in the mirror. I smiled down at Madam Malkin, completely at ease with my life. That was, until, that devil spawn attacked me with her immensely pale body and fiery red head.
"Ack!" I yelled out as she fell at my feet, the deliverance of her attack obviously unsuccessful. "Get away from me!" Scared would be an understatement as to how I had felt at that moment. I had just been
assaulted!
My life flashed before my eyes, was more like it.
The girl looked up at me, her supernaturally enhanced green eyes swelling with forced tears.
"There, there," my mother seemed to be saying, "my little James didn't mean it."
I stared at my mother, horrified.
That
devil!
She had bewitched even my own
mother
against me!
I grunted before sniffing away with nonchalance. I was immune to her evil charm.
How's
that
for the truth, I ask you. Different from all the other wishy-washy, lovey-dovey, oh-Lily-you're-my-one-true-love tittle-tattles I hear about all the time? Damn right.
Anyway, back to Madam Malkin's.
I walked out of the shop, holding the door out for my mother like the gentleman I was, and we skipped our merry way down to Ollivanders, where I was to purchase my wand.
Mahogany. 11". Dragon heartstring. Very pliable.
Very suiting, I smirked, winking at my reflection in the glass window. Suddenly, I let out a small audible gasp, as outside, staring directly at me, was that fire-head girl, a look of complete disgust on her face.
I scowled and turned away. She thought I had winked at
her
and now she's pretending that
I'm
disturbing
.
She obviously couldn't see the little charmer that was
I
on the glass window. I huffed.
After visiting Eeylops Owl Emporium for some owl treats for my dear Odin - our family screech owl – my mother and I made our way down to Flourish and Blotts where we bought
all
those heavy textbooks. I, being a strong young man, carried them all in my right arm, smiling amiably at everyone we walked by.
Finally, after treating ourselves to some Florean Fortescue's delectable chocolate chip ice cream, we made our way back to the Leaky Cauldron, where we would re-enter muggle London and wave down the Knight bus.
But, like all unfortunate cases, there, again, was the red haired devil. Her face was alive in malicious delight as she showed – what appeared to be – her humanoid parents and the troll of a sister, her wand, textbooks and brass sets.
Ignoring her, I made my way past Tom, waving at him pleasantly and exited the Leaky Cauldron, inhaling the fresh clean air deeply. I smiled. But then, with a turn of my head, left and right, I realised; my mother had gone!
I froze. Where on
earth
in muggle London could she be?
I frowned, flummoxed. Deciding that I was safer in the Leaky Cauldron rather than muggle London, I pushed the door and went back in.
And there my mother was! I gasped. The fiend girl had my mother in her clutches! I must rescue her! With that thought, I charged towards the group, my wand out and a fierce frown on my face.
"James, dear, this is Lily Evans," my mother exclaimed, her lips in a dazed smile. "We met her in Madam Malkin's, remember?"
This Lily Evans disguise pulled out her hand, a slightly disgruntled look on her face. I sniffed and rather, took hold of my mother's hand, pulling her away from the group of demons.
I didn't even make it three steps before Evans-devil-spawn cast yet another spell, pulling my mother back towards her. I growled.
"This is your first year, too, isn't it Lily?" my mother asked, her attention fixed on 'Lily' and her parents.
The girl nodded and smiled sweetly.
"James is quite excited about leaving for Hogwarts, aren't you pumpkin? It's the only thing he's been able to talk about for the past three years."
The others laughed, masking their evilness quite well, if I do say so.
"It was a bit of a shock when Lily got her letter, wasn't it?" her boggart father boomed, his green eyes glittering as he slapped a wide grin on his face. "A
witch
in the family; it was quite extraordinary."
I wager a hundred galleons that this Lily-witch confounded everyone – using her satanic devil power - into
thinking
she was a witch.
I heard a small sniff coming from the black haired troll, who stood feet away from the table.
"Petunia," called the humanoid mother, her red hair just as vivid as her daughter's, "come over here and say hello."
I watched as she stiffly walked towards the table, a contemptuous look on her horsey face. She jerked her head in what would appear to be a gesture of greeting. Perhaps she was confined by this Lily's sinister power too!
I smiled at her encouragingly. Don't give up, I thought, fight her! Ward her and her diabolical scheming away!
"What are
you
smirking at?" Petunia snapped at me. I was taken aback.
"My dear, Jamesie isn't
smirking
at you," my mother said, flashing me a warning look.
I frowned, much more affronted than I was before.
I
was in the wrong?
Me?
"He was!" Petunia shrilled. Her voice made my ears ache. "I saw him! He was!"
Lily-the-fire-girl glowered at me, her grassy green eyes twinkling with what I saw as murder. She was formulating gruesomely horrid plans to kill me, I was sure of it.
"I was
not,"
I scoffed, avoiding eye contact with that shrew of a girl. "No one could
ever
look at you and
smirk,
you evil cow of a banshee
."
The girl opened her mouth in outrage and her eyes were narrowed. Bloody murder.
~*~
"You didn't say that," Sirius drawls, his eyes rolling.
"Did."
"Didn't."
"Did."
"
Did-n't."
"Fine. I didn't," I snap back at him, ruffling my hair instinctively.
"Then what
did
you say?" Peter asks, the side of his face illuminated by the roaring fire we find ourselves situated beside.
I shrug. "I don't remember."
Sirius groans, throwing his leg over the arm of the chair. "Really, Prongs? Is there a point to
any
story you tell us?"
I grimace at him, his expression of boredom so obviously apparent. My gaze flickers to Peter and Remus, both of who look at me exasperatedly.
"You haven't heard the way they talk about me!" I protest.
"We have," Remus forces a little chuckle, "and I've got to say, mate, you're despairingly obsessive in all of them."
The others chuckle too.
"That's
exactly
the point, Moony!" I exclaim, standing up to pace around the cluster of armchairs we were in, "They're rendering
me
as some arrogant, conceited, obsessive stalker where in fact it is
Evans
who is the arrogant, conceited, obsessive stalker."
Remus shakes his head, looking back to his book while Peter rolls his eyes.
Sirius, on the other hand, slides a cushion out from under his back and throws it at me, knocking my face with a thud.
I throw it back at him out of frustration, but he merely flicks it away with a wave of his wand.
"I'm
not
obsessive!" I stamp my foot on the floor.
The three exchange exasperated looks.
"Then do continue telling us
your
so
riveting
story," Sirius sighs, wriggling his body in his seat to get comfortable. "It's not like we haven't heard it two-hundred and thirty-two times already."
"And you say
Lily's
obsessive," Peter guffaws, stopping in an instant the moment I glare at him.
"Okay, where were we?"
"Diagon Alley," Remus answers, his attention already diverting back into his Book of Spells.
Diagon Alley. Okay. Back to Diagon Alley.
~*~
"No one could
ever
look at you and
smirk,
you evil cow of a banshee
."
~*~
"You didn't say that!"
Ugh.
Fine.
~*~
"I was
not,"
I scoffed, avoiding eye contact with that shrew of a girl. "I was
smiling
at you, or can you not tell the difference?"
~*~
"I thought you couldn't remember!"
I ignore Peter. 
~*~
The girl raised her nose. "Mother, can we go now?" she asked loudly, deliberately disregarding me.
"We're just waiting for Severus, dear."
The girl's face became much more murderous.
"Where is he?" she shot out.
"He's in the bathroom," her mother said with a dismissive wave of her hand, before turning back to discuss matters with
my
mother.
"He won't take too long, Tuney," I heard the devil girl say, her voice so
obviously
fake, and so was the amiable expression on her face, for that matter.
Petunia sniffed her nose again and with another second, the boy with the
rose
smelling hair approached them, his back hunched and his shoulders compacted tightly.
"Finally," Petunia murmured under her breath with seeming hostility, "Did you fall in?" The look in her eyes made it obvious that she wished he did.
The grease ball – uh, I mean, the… the… Sniverus – merely pretended not to hear her, though the scrunch of his nose suggested otherwise.
"Are you all ready to go now, Severus?" the mother asked, kindly smiling at him.
He nodded shyly.
"Hopefully we'll see you again," the father said to my mother, casting me a grin. I smiled back, acting as though I had no idea about their terrible secret.
"Such a nice girl, that Lily was," my mother said to me as we exited the Leaky Cauldron. I retained my scoff.
Now, with nothing to do but live my life as I did for the next month, packing, playing Quidditch against my lonesome self, packing, eating, sleeping, packing, I easily forgot
all
about this Lily girl. That is, until we arrived on platform 9¾.
"Look, James! There she is!" my mother squealed as the short train man threw my suitcase into the cargo. She pulled my father and myself along towards the place where the blazing head girl and her family stood.
I merely grunted at her as memories came flooding back. Those evil, evil eyes, that blinding skin, those sharp looking teeth. The list could go on.
"Ah, you're Mr and Mrs Evans!" my father said in a loud voice, his hand outstretched to greet them, "I've heard quite a bit about you! And you two must be Lily and Petunia!"
The two girls nodded, tears running down the devil's face while the horse-girl's face was as red as the devil's hair.
"Now, James, be nice and help Lily find a compartment, okay sweetie?" my mother kissed me on the cheek. I rolled my eyes. One day, mother, you'll realise just how far this demon has you in her grasps, I promise you that, I thought. "Write to us every week, okay, Jamesie?" I nodded.
"Be a good lad," my father told me, bringing me in for a bone-cracking hug. I nodded. "We love you, son."
I smiled at the two and walked away, uncomfortably aware that this demon-spawn was following beside me. I cast her a furtive side-glance of contempt and waved at my parents before jumping onto the carriage.
I strolled down the narrow corridor pleasantly, peering into every window to find a compartment that was empty. By this time, I was aware that the lanky, sleeky black haired boy was following after me too. My heart began to panic, thumping quite loudly. Were they going to attack me once I found an empty compartment? Would they pull the blinds down and devour my insides? I gulped.
Fortunately enough, near the end of the corridor, I found him. I found Sirius. I found the regally handsome, high cheek-boned, lustrous haired boy who was my saviour.
~*~
I flutter my eyelashes at Sirius and he throws Moony's book at me.
~*~
"Mind if I sit here?" I asked him as I slid open the compartment door, the train lurching into motion.
He merely nodded lazily, his grey eyes flashing back out to the window.
"I'm James Potter," I said, ignoring the demon-girl and her friend as they sat opposite us. "What's your name?"
"Black," he murmured back, raising an eyebrow at me, "Sirius Black."
"Well, it's a pleasure to meet you, Black," I grinned at him, not acknowledging the fact that the greasy ball of cotton had sidled back out into the corridor.
Sirius grinned back at me, somewhat patronisingly. "Yeah, I'm sure."
"So," I said, ignoring the throaty sobs that the demon child had succumbed to – a plight for attention, no doubt – "Which Quidditch team do you support?"
Sirius turned his body to me, a look of interest on his face. "You mean, apart from the Holyhead Harpies?"
I grinned at him. "Yeah, they're fantastic to watch if you'd rather stare than
watch
an
actual
game of Quidditch."
Sirius laughed. "Oh, James, you're
so
funny, will you be my friend? I'm in a rather desperate need for one and you just look so strong and manly,
oh,
go on, will you? Be my friend?" He batted his long eyelashes at me.
~*~
"One more lie about me and I'm going to sleep!" Sirius huffs, ignoring the sniggers the other two had submitted themselves to.
I grin at him.  
~*~
Sirius laughed. "I've got to say the Montrose Magpies, then. How 'bout you?"
"Puddlemere United, for me," I looked to the devil child, expecting her to say something, but alas she didn't; her acts for attention still at go.
"You only support them because they're coming first this year," Sirius accused, a wide grin on his face.
"For your information, I've been rooting for them since I was three!"
Sirius laughed, nodding in mock belief.
"My dad goes for them, okay?" I admitted, smirking at him. "Does
your
dad go for the Magpies too?"
Sirius nodded, his grin fading slightly.
The compartment door opened once more and the slimy--- the ball of absolute delight – came back in, his face in fixed concern for the devil-foal.
"I don't want to talk to you," I heard her say, her voice straining.
I looked back to Sirius, raising my voice, as I'd wanted to ignore her as best I could.
"Have you been on a broomstick before?" I asked him. He, too, looked back at me quickly, ignoring the scene that had been currently unfolding before us.
"Yeah," he nodded, "my brother and I play sometimes."
"Oh, you're lucky. All I get to play against is the wall, and only Merlin knows how much fun that is."
Sirius laughed again. "We only get to play when we go out though; my house doesn't have a backyard, you see, being a terrace and all."
"Blimey, and I thought you had it all." I certainly did think he had it all, considering the way his robes seemed to smell so fresh, the way his shoes shone so brightly and
that
face, Merlin, his face just seemed to exude the word
wealth
.
"This is it! We're off to Hogwarts!"*
I open my mouth to submerge that voice with my own.
"You'd better be put into Slytherin."      
"Slytherin?"
the two blinked at me. Who on
Jupiter
wants to be in
Slytherin?
Only deluded, grease ladened snotballs, that's who. And maybe the entire however many generations of the Black family as well, according to Sirius.
"Where would you head off to?" Sirius asked.
I couldn't help myself. I lifted my invisible sword and made to swipe at the foul red-haired beast before me.
"Gryffindor, where dwell the brave at heart!"
I heard the grease ball scoff and I glared at him.
"Well," he started, "if you'd rather be brawny than brainy-"*
"Where're you hoping to go, seeing as you're neither?" Sirius interjected.*
I roared in laughter, putting a hand on Sirius' shoulder as we both cackled, clutching our sides. I only vaguely noticed the demonic glower the devil girl gave us as she used her demonic voice to say something.
"Come on, Severus," I imitated her in an unnaturally high-pitched voice, "Let's find another compartment." I stretched out my leg and the grease mop stumbled slightly.
"See you around, Snivellus!" I yelled after him, grinning at Sirius before we both fell apart laughing again.
"Snivellus!" he exclaimed, "Very creative." He wiped at his cheeks delicately with his thumb. "Did you make it up yourself?"
"Nah, I got the idea from your ugly face," I smirked at him and he smirked back. "You know what, Black?"
"What?"
"I think this is the start of a very good friendship," I said delightfully, "considering you're not put in Slytherin, that is."
"I
definitely
won't be put in Slytherin if that slimy git's the kind that is," Sirius snickered, "I'm far too good looking for that."
~*~
"Come on, Prongs, be serious," Peter whines, rolling his eye again.
I raise my hands in defense. "That
was
me being serious."
Peter looks shocked. "You really said that, Sirius?"
"Oh, come on, Wormtail," Sirius grins, his eyebrow raised, "You would've said it too if you had my face."
Peter rolls his eyes again.
"It's a shame he can't do much more than just
look
good when it comes to girls, eh?" I chuckle and Sirius feebly attempts to slap me from his seat.
Remus strains a smile as he rises. "I'm heading to bed."
"We haven't finished my story!" I complain, watching in disgruntlement as Remus' body slowly disappears up the stairs. "You don't think he's still upset over Mary, do you?" I ask, saying 'Mary' in a pompous, high-pitched voice, as all girls associated with Evans are.
Sirius shrugs. "He probably is." He, too, gets up, yawning as he does so. "Come on, Prongs, it's late. Tell us more tomorrow."
I grin at his sarcasm.
"Yeah, I'm sure you're all just dying to hear it."
"I am," a small voice squeaks.
I chuckle, pulling Peter in for a side embrace while Sirius saunters ahead.
"Of course, you are, Wormy. Who wouldn't be?"
~*~
A/N:
Hello all! 
This is another new story I've been working on so, as usual, please do tell me what you think of it! I'm wondering how you guys think of the structure so far, as well as how the characterisation is :) 
Anyway, thank you for reading! 
Update:
I've just started a TDA gallery, hence the new chapter image! :D 
---
Next Chapter
---
Favorite&nbsp|Reading List&nbsp|Currently Reading
---
Other Similar Stories

There Comes ...
by thatpotterkid


Sweet Home A...
by 65ashben