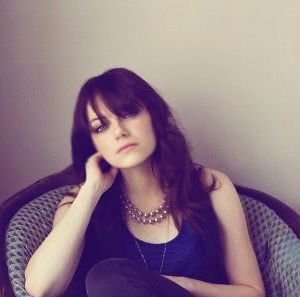 ---
Sitting in his room, Scorpius's neck and temples ached with a hurt that he thought he gotten over years ago. In his hand was a cold glass, he hoped it would help ease him, but it didn't if anything it magnified his issues. Why was it when he just needed something, anything to fix him, everything just made it worse?
A quiet creak, that someone of a lesser training wouldn't have heard, sounded through his room driving his attention to an unwelcome guest in his room.
"Scorpius honey, are you alright?" Astoria Malfoy asked kindly placing her hand on Scorpius's shoulder.
"Yes."
"Then why are you drinking?"
He needed a flat and he didn't think he could wait a week to get it. One overwhelming positive was that he wouldn't have to explain why he was nursing a firewiskey to anyone. He would be able to sit in the solitude of his room, judged by no one, not even himself.
"Mum, please,
please
leave. I just want to be alone."
After realizing how serious he was she left him alone in his large empty room. For a few minutes he sat by himself, drinking himself numb, until he couldn't take it anymore. He had to open the box. The box he swore he would throw away. The box he swore he'd burn. The box he promised himself he would never open again. This old tattered box with frigid corners and dusty edges held so much of himself inside the four corners of the cardboard box. Inside were pictures, letters, a collection of the most vivid memories of him and the only girl he'd ever loved. A girl he was going have to see everyday at work until …Until something changed that.
Tonight was all he would allow himself to grieve over her. After tonight it was over. He would go to work, he would move into a flat, he would make friends and never speak to her. Rose Weasley was in the past. She was just some bitch that left him broken hearted and had the audacity to succeed in her life after him. In his most honest and darkest moments he knew that he was at his best when he was with her, but that was over. That time was long over and he needed to control himself. If there was one thing he learned from his father and grandfather it was how to keep himself composed even when everything in him is telling him to break down.
What was it about her that brought him down to that level? What was it about her that stopped him? Even before they were together he could never really get her off his mind. What was it about him that couldn't help, but hold onto her?
Putting the liquor away, Scorpius began to tidy up his room. Cleaning and organizing cleared his mind and gave him some reprieve from his misery. Tomorrow he would make a bid on the flat and the day after that he would move in. It would take some time, but he would be fine. Scorpius found that at the end of even the crappiest day, he could be fine. Because he was a Malfoy, and Malfoy's were always just fine.
Eventually he made it to his bed. His room was spotless by the time he did. He shoved the box far under his bed with his feet. He would be okay. He just needed to sleep it off.
The next day Malfoy went to work. It was weird. For five and a half years he went to an office, an office that was homey with familiar faces and lazy on the rules. This wasn't the same at all. Here everyone had a purpose, and were polite to one another, there was no use of first names. Everyone wore proper robes until he reached the Auror's office. The farther in he went the more lax it became. By the time he made it to his desk he wasn't sure if he was overdressed or underdressed.
James Potter strutted over to their joined desks with a thick file. "Next assignment."
Scorpius opened the file and read it over. "You can't be serious."
"Until you prove yourself here, we will be getting weak assignments." James explained with a sour expression. "It won't last long."
"You seem to not care." Scorpius noted with distain.
James sat down in his desk chair. "I've gone through at least thirty partners in the past few years. They always do this, but if you pass the first test they give you then they'll move on."
"Fine."
A few hours later Scorpius went through more paperwork than he'd seen in years. It was pointless and aggravating. The case he worked through was full of tedious loose ends. It wasn't specifically said, but it was implied that whoever the killer was, they were long gone. So basically he was working a cold case that no one cared about anymore. The victim's families weren't even alive anymore.
The angrier he became the more black coffee he downed. After drinking far too much coffee, Scorpius headed to the bathroom. On the way out, he caught sight of a very attractive girl that made him stop for a second. He didn't know why, but there was something vaguely and intimately familiar about her. Scorpius thought back to his misspent youth at Hogwarts. Was she one of the many Ravenclaw's he devoured in schools seemingly limitless broom closets? For a moment too long he starred, before he became enraged. His nostrils flared and his eyes came alive with fury. How could he have been so obtuse?
It was Rose; she had dyed her hair, and changed her clothes, but it was her alright. He would always be able to pick her out in a crowd even in a disguise.
Was she trying to throw him off? How was he supposed to stay away from her when she switched it up like that? Ducking behind the wall like a first grade boy, his face tensed in pain as he heard her voice. Someone was taking a tire iron and slowly, but viciously rolling it down his guts. It hurt, a bottomless agonizing hurt, but it was bearable. He could survive it.
"Hey Jade," Rose muttered nervously, her voice going up an octave like it did when she was uncomfortable. "Have you seen Malfoy?"
"I think he's in the loo…I've been meaning to ask you about that…What
was
that yesterday?"
Hesitating, Scorpius heard the air catch in her chest. "It's…complicated."
"The rumor mill is saying you guys used to date." Jade stated neither judging or appraising the situation.
"Something like that."
"I won't ask anything more, but I will tell you, you should hide any feelings you may or may not have. You know the guys are itching for a reason to get you sacked."
Rose sighed, "I know and thanks."
"Don't mention it."
Scorpius moved as far as possible from the door. He wasn't going to make it easier on her to find him. Yes, he was a grown man. A grown man that shouldn't be running from any situation, let alone one involving a hundred and twenty pound girl. But he didn't want to hear anything she might have to say to him. They were over, and nothing she could say could mend what had been scarred and burned years ago. Like the true male he reacted in only of two ways, either avoidance or anger. And today he chose avoidance.
Potter was waiting for him back at his desk when he came back. His brown eyes surveyed Scorpius curiously like he was a type of animal that hadn't been identified yet. "We have an actual assignment."
"I thought we were on paperwork detail." Scorpius replied coldly.
"Change of plans, they are throwing you in."
Scorpius held out his hand to see the file, after a few minutes of examining the case he gave the folder back to James and grabbed his cloak. "Let's go."
---
"You alright there Rose?"
Glancing up, I nodded at Teddy with a free smile. "Just a little open wound. I'll be fine."
"Did you catch the guy your after?"
"No," I groaned with a scowl. "He disappeared just as we got there."
Teddy leaned against my desk, with a confused frown. "Then what's with the wound?"
"A few of his buddies were there."
"How many?"
"Five."
Teddy's light eyes lit up proudly as he high fived me. "Way to go cuz."
"Thanks."
Sitting down at my desk, I pulled up my jeans to put some ointment on my knee. For a week Sampson and I have been thrown in the thick of it all and every time we just scrape by, which was more than enough for me. What was bothering me was how our suspect seemed to continuously getting the jump on us. How is that possible that every time we almost get him he slips through our fingers? It wasn't just annoying it was straight up embarrassing. If we didn't find him soon we could get could get into trouble.
Even with my work aside there still there was one unresolved mission of mine that was bothering me. A mission I'd spent all week trying to accomplish it, but every time I tried I would clamp up and back out. It was like there was no area of my life in which I was remotely succeeding and it was really getting to me. Why couldn't I just do it? Why couldn't I do anything right?
It started out simple; I'd make it halfway to his desk and pull back, I'd almost catch up to him and then I would stop. I've done almost everything else I can to get to this point. I've picked out and bought my own clothes with the help of Lauren. I've actually legitimately gone out with Lauren. I've made a lunch date with Kelly to talk to her about our issues and later this week I'm going to have dinner with my mum. I'm trying. I really am. But until I talk to Scorpius I won't be able to get rid of it. This aching iron squeeze on my soul was really getting to be a hassle. I needed to get some closure and let him go.
Somehow I was going to have to trap him. I had no idea how he felt about me, but I'm a thousand percent sure that he hates my guts. If he does I deserve it. From his perspective I broke every promise I ever made when we broke up and I honestly don't want to go against that. He can believe what he wants. After I say my peace I don't want to bother him any further. Because it wasn't that I wanted to him to magically forgive me. It wasn't that I expected this to fix everything that was wrong with my life and make everything go back to the way it was five years ago. It was that I regretted what I did. I regretted not being honest with him. I regretted running away from him, treating him poorly and being a coward. What if I died tomorrow and I never got the chance to make him understand that I'm sorry? What if I died tomorrow and he thought he never meant anything to me? I couldn't handle that.
I just need to say the words. Even if it's too late. Even if to him they have absolutely no meaning. Even if he doesn't want to hear them, I need to say them. But the hardest part was, I knew Scorpius. If he didn't want to talk to someone, he wasn't going to talk to them. It was that straightforward with him. He didn't play games or play around. So it was a very real possibility that I could be honest and that I could apologize and he could not take me the least bit seriously. He could laugh at me. He could yell at me or worst he could ignore me. That was the thing about apologizing years after it happened, you think it's not a big deal, because you're just trying to get something off your chest, but really you're exposing yourself. You're putting all your vulnerabilities on the table and saying, 'Look I'm not saying you don't have a reason to hate me, but hear me out.'
And that's not easy at all.
It's horrifying apologizing to someone you fought with a week ago, let alone years in the past. Why? Because you're throwing your pride aside and owning up to your mistakes in a way that can either be seen as honorable or extremely pathetic. You are daring to dig up the past, to search for this one seed of truth beneath it all. But a problem with that is that you upset everything else that was buried there. Every memory that was meant to be laid at rest is uprooted and exposed for the world to see and judge. Things that should have stayed in the past arise and you can't push them back where they belong. And somewhere in the midst of all of that dust flies up, feelings dust. Shit you swore you never felt, shit you promised yourself you would never feel again hits you and it's all down hill from there.
Finally at the end of the week, I managed to corner him. I saw James and him get back from an opp. He headed to the records office, James didn't follow him and I knew no one else was there. So I bucked up the courage and went after him. As soon as I opened the door, he turned to the door to see who it was. His face blinked shock at first at my appearance, but then his whole existence turned frigid and cold. I took a minute to think and then I blocked the doorway so he couldn't escape.
---
It took split second of nerves for me to get the nerve to say anything.
"Shit," I breathed anxiously as my throat clamped up and my lips grew incredibly dry. "I should have prepared what to say…I just…I needed to… well… apologize. After that I swear I won't speak to you or even look at you ever again."
His face was unconcerned as he looked everywhere, but at me.
"I'm sorry, that I…That I gave up…I'm sorry that I left you. I shouldn't have and I broke my promise and for that I'm sorry." Turning to leave, my hand was on the arctic brass door handle.
"That's it?"
My whole body stopped moving; his words had worked like little vindictive knives, stabbing me from every angle. My emotions overtook me as my eyes filled with tears. Swallowing down the current of emotions, I forced myself to face him and whatever he had to throw at me. I deserved this, this bitterness, this absolute loathing and hate. It hurt so fucking much, but it didn't matter. This wasn't about what this would do to me. This was about what my actions might have done to him. I never wanted him to hate me, and I could barely handle the thought of it, but this was something else. I could feel the rage radiating off his body and I hated myself for causing it. I never wanted to hurt him, but I did. And now was my time to face that.
"That's it?" He repeated again. I turned and regretted it immediately. I could hear a lot of what he was thinking and feeling from his voice. But nothing was worse then the way he was looking at me. His hard silver eyes were hard and full of rage. "That's all you have to say to me… after all this time?"
Stepping away from the door, I crossed my arms around myself protectively. "I don't think there's anything else I really can say."
The room had gotten so cold that the hairs on my arms were standing perfectly at attention and every goosebump on my body erupted. My hair brushed my back ever so gently as we stood at an impasse. Five years of buried emotions and hatred were sitting just below the surface now, like a damn just waiting to be cracked. I could see it in his face and I'm sure he could see it in mine. If one of us just pushed the other, just a small little nudge, then all hell would have broken loose. For just a second we were seventeen again, with the world in front of us, and then in a flash it was gone.
Scorpius moved forward, and then used every possible square inch to make sure he wouldn't possibly touch me.
"By the way," He spat at me coldly as he paused in the doorway, "Your hair looks like shit."
It would have better if he had just punched me in the face. Because at least that way I'd have proof. Complete and unequivocal proof that he hated me. Proof that I tried. But more importantly proof that somewhere down inside him he still cared even when he would rather kill himself than admit it to anyone, least of all me. But instead I was left to stand there and wonder if that happened the way I thought it did, the way I experienced it or if I mistook everything he said and turned it into something different.
Moving to the back of the room, my eyes snapped shut as a memory surfaced and my eyes burned in agony.
---
Waking up on a cold, less than hygienic floor, I pulled myself off the ground. My jaw was severely bruised and quite possibly fractured. As I moved I discovered the rest of my body was too. All around me there was darkness, suffocating, empty, soulless darkness and not a single answer to how I had gotten here.
My mouth was dry, and hoarse. For how long I'd been unconscious I didn't know, but when I tried to speak it hurt. All I managed to get out was a name. Just one name.
Afterwards I heard a shuddering chilling laugh from the opposite corner of the room. "He's not here sweetheart."
Crawling around to see who was speaking I froze. I recognized the masked outfit the man wore from old newspaper clippings of Death Eaters. Instantly I threw myself back against the hard unforgiving wall behind me. My eyes searched around me for something, anything that was familiar, I saw nothing.
"Where am I?" I gasped terrified.
"Don't worry. You're safe."
It was the simplest sentence. Said from a calm low male voice. I'd heard that sentence many times before in my life, but never before had it had the haunting ring of finality in it. Before it had always comforted me no matter who had spoken it. But now it took on a whole new meaning. An unhealthy, sickening meaning that was so simple that it made my very bones shake with blind panic.
He meant that no one would ever find me, so really that I wasn't safe at all. I was going to be murdered and found in a trash somewhere with a note attached explaining the reasons behind my capture and untimely death.
"Why me?" I whispered with tears glowing in my eyes. "What did I ever do to you?"
The man gradually made his way over to me, in his willowing black robes and haunting mask, and then he lowered himself eye level with me so I could clearly see his calculating hazel eyes.
"Because my dear. You are the daughter of Ron Weasley and Hermione Granger. You are the symbol of the bright future the rebellion. Who better to remind everyone that we may be hidden away, but we aren't forgotten?"
---
"Rose?"
Looking up, I was dazed to find my uncle was standing in front of me looking distantly concerned. "Are you alright?"
"Yeah," I shook my head and plastered a smile on my face, "I just zoned out."
Affectionately he ruffled my hair and moved past me to get a file. "Are you coming to Friday night dinner?"
Every Friday I'd put it off. I could fake hanging out with my friends, but I couldn't lie to my family. But I made myself a promise now and I was going to keep it. I missed my family, and it was about time I came back to them.
"Yeah I'll be there." I told him.
A flash of surprise crossed his face that faded into happiness. After grabbing the file he was looking for Harry James Potter came over to me and beamed. The fifty-year-old man, starred down at me said the seven words I hadn't heard in years. "You're dad would be proud of you."
He had no idea how those seven words effected me and I made sure to not lead on. Leaving me, to go to one of his many 'authorized personnel only,' meetings I leaned back against a filing cabinet and wondered if that was true. My Uncle Harry wasn't a liar, but at the same time maybe it was just something to say. Either way, I went back to my desk and finished the remainder of my paperwork. It was all very routine and boring. I couldn't wait to get home. My bed never sounded so enticing, before.
In the back of my mind I felt awful for how things happened with Scorpius, but I made myself repress it. I appeased myself, by pointing out that I was just trying to do the right thing. Even if he couldn't see that, even if he didn't want to see that, I did what I said I would do. And for now I just need to move on. The only way to do that was to not feel it. I couldn't let it in. I couldn't let myself feel it. Not even a fraction of it could get in because if it did I wouldn't be able to take it. I had to shut it all off. From now on I would feel nothing for him. I would make myself let any piece of him that I held onto go. I had to.
The first step in actually moving on is fixing what I've let go to hell, mainly my relationship with Kelly. It was mostly my fault. I stopped trying with her, and whenever we were together I was surly and unpleasant. That was going to stop. I was going to be a better person and more importantly a better friend.
For lunch the next day, I met with her and didn't waste anytime. She was in the middle of finishing up some work still in her scrubs. When she saw me, a little crinkle appeared above her jet-black eyebrows. She didn't want to see me. I could see it by the look on her face.
"Kelly, I refuse to step down as maid of honor." I told her firmly before she could even open her mouth. "I've been your best friend longer. I'm closer to you than Lauren is and I think it's incredibly unfair that the reason why you are trying to dump me is because I don't have a date. I understand that I haven't been myself for…well awhile, but if you want Lauren to be your maid of honor you're going to have to do better than that. "
Her black eyes widened in surprise. "Oh…um."
"And I don't care if you are mad at me because your requests are ridiculous."
"Well…" She gaped, her hand still in the middle of turning the page. "This is new."
I shrugged and fell into the seat across from her. "Well I thought it needed to be addressed."
"Do you want anything miss?" The waiter asked me politely.
"Yes," I cleared my throat authoritatively, "I'd like three large orders of pancakes and an orange juice please."
As my food came, I arrogantly forked my pancakes into my mouth as Kelly starred at me. Finally she licked her lips absentmindedly, as a few strands of her dark hair escaped her half-hazard ponytail.
"What the hell happened to you?"
"I got a wake up call." I replied bluntly, "I realized that I wasn't acting like me, that I hadn't been me in a long time and I saw fit to change that."
Astonished she grabbed the maple syrup and handed it to me. "What kind of wake up call?"
"Just…a wake up call." I smiled without a trace of happiness.
"Okay…I don't know what I'm supposed to say to this. You've been a ghost for a while and I'm supposed to just believe you're back...Just like that?"
I put down my fork and sighed. "I'm sorry… I know this isn't easy to believe."
"Lauren always knew it would happen eventually," Kelly looked at me, her dark eyes shinny with bitterness. "She said something would snap you out of it eventually, but to give you time."
"Well…As usual Lauren's right."
Kelly frowned, her eyebrows growing together. "Fine. You can be Maid of Honor, but if you pull any of the crap you have been I'm not going to put up with it. I don't care if you have a date. I just want you to care about this."
My face dropped in shock. "You thought …I didn't care?"
"Rose up until ten seconds ago I didn't think you cared about anything and I haven't thought so in a long time."
All the air left me as my lip trembled. "Well I do care. I'm happy that you're getting married. I'm happy for you, and I'm sorry I made you doubt it."
Her dark eyes became moistened as we shared a collective silence. Our eyes met and she let broke a little. She didn't need to say it, but I knew this had been hard on her too. It wasn't easy watching your best friend torture herself when you know you can't do anything about it. This must have been hard on her since Lauren was clearly not helpful on the support. Lauren just knew I would be better and didn't understand how Kelly couldn't see that. Kelly was just…built differently. She hoped for things, but she didn't blindly support anything. She needed to see evidence to believe something, which was why she was a great Healer. Because as much as she loved me, she didn't have as much faith in me as Lauren did. Kelly knew what I went through and she thought it could have changed me from the person I was into the person she didn't want to know.
Before I could stop myself I scooted over to her and put my arms around her. She was surprised by the gesture. I hadn't let anyone hold me in so long that this simple costumary gesture was forced at first. But eventually her tiny little arms circled around me and she rested her head on my shoulder. I sighed and smiled as the hug became tighter. I felt like I was finally coming home.
---
A few hours later I stood outside my Aunt and Uncle's house listening the howls of my past urging me to hold back while my family gathered inside. The howls told me I didn't deserve to be happy, that I didn't deserve to be free of my guilt and self-imprisonment that I had traveled with all these years. But the longer I stood there the more sure I became that I was doing the right thing. I needed to be me again. I had allowed myself to get lost once. I wasn't going to lose myself again. So instead of standing outside in the spring chill, I moved inside the house.
James was in the middle of some big joke, his arms were raised for dramatization, but everyone collectively stopped when they saw me. My eyes took them all in, all my cousin's, uncles, aunts, my brother and finally my mum.
"Well don't stop on my account." I smirked with the Weasley swagger, mocking James. "Just how many guys
were there
James?"
My brother's face lit up as he rose to hug me, and the rest of my family looked shell shocked. I was sure my Uncle had told them I was coming, but they didn't believe it. They clearly weren't sure what to believe when it came to me. But now it was my turn to make sure they knew for sure that I wasn't going anywhere. I took turns hugging my relatives and catching up with all of them. I'd kept in touch with James, Albus, Victoire and Hugo, but it was nice to talk to Dominique, Roxanne, Fred and Louis for a change. By the end of dinner, I was laughing hysterically with my arm around Albus.
He whispered in my ear, "I'm glad you came."
"I should have never left." I replied hugging him into me.
"Well just so you know," He began feigning seriousness, "Now that we've got you, we aren't going to let you go again."
My face flashed a smile, as my eye caught my mothers. "That's fine with me."
---
Authors Note:
So sorry you guys had to wait so long for this! My finals nearly killed me! THANK YOU FOR READING! I know her apology wasn't as grand as it could have been, but don't worry there is a whole shit ton of drama headed this way. PLEASE REVIEW! And thank you to everyone who has been reviewing! You guys are the reason I made sure to finish this as soon as my finals were over. Song in the title and summary is Better in Time By: Leona Lewis.
PS: BobbyNumNum, your email didn't work :( so I guess maybe you can just put your comments in your review?