[
Printer Friendly Version ] [ Report Abuse ]
Before They Fall by Jchrissy
Chapter 1 : Sirius Black
| | | |
| --- | --- | --- |
| | Rating: Mature | Chapter Reviews: 88 |
Font:
Background: Font color: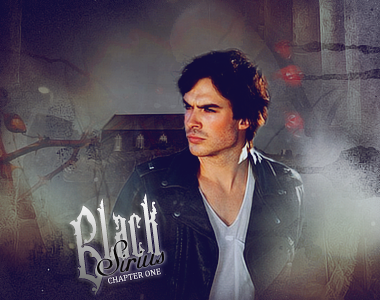 Wonderful chapter image created by heartfelt (formerly pheonixn) @TDA.
---
Chapter 1 - Sirius Black
---
Clouds gathered over the breast of the shining moon, blowing through the warm August sky. The houses that filled the area around Cokeworth, England had long been dark and settled for the night.
That is,
most
of the houses that filled Cokeworth, England. For there was one exception.
This house, the exception, was set apart from the others, cradled atop a small hill and secluded in a sea of grass and flowers. Large, leafy trees gathered around to conceal the majority of the crisp, white paint that decorated the elegant home. But through those trees the tiny flickering of burning lights could be seen.
There was something about this home that made it unlike the rest, but it was neither the sheer size of it nor the breathtaking amount of multicolored flowers that filled the landscape. Those things did give off quite the impression, but what made it different was something that no passerby would ever be cognizant of: magic. Magic is what made this large concoction of wood and plaster special, or more specifically, the magic of the family who lived inside. A family of four, to be exact.
Their name was printed clearly on the black postbox at the start of the driveway. A postbox that was mainly for show, for they didn't receive a thing in it. But on that deep black metal, two loopy words were prominent: The Potters.
On this particular evening, the Potters were not nestled into their beds. William and Olivia Potter did not dream peacefully in the warmth of each others arms, and James Potter was not flipping through one of his best mate's Muggle comic books, waiting for sleep to come.
Instead, Olivia was looking out at the the dark blanket of sky, her son's words still fresh in her mind. After a few long seconds of silence she turned to James, seeing her own determination mirroring back in his eyes.
"James," she started, stepping forward. "Sirius wished to do this on his own. I can't let you go after him, not yet."
"But mum," the seventeen year old pleaded, "you know what he had to do. If he isn't back here by now... I'm worried Mrs. Black could have lost it. He hasn't seen her in a year, then when he told her why he was there she probably went off her rocker."
The Potters were silent for a moment, James's eyes steady with his mother's.
"Why did he tell her, James? We know that hag-" William's deep voice was cut off by a piercing glare from Mrs. Potter. "I mean, that woman, wouldn't take well to the idea of releasing her hold on Sirius's inheritance before she's required to."
"He's trying to get early acceptance into Auror training. He didn't want me to tell you guys yet..." James looked away, shuffling his feet. "But he doesn't want to try and apply after graduation then get denied. They'd be crazy to turn him down, but some of his marks aren't the greatest. And then there's his last name. So taking the Auror tutoring program would give him a bit of an edge. The program is really expensive, though."
Mrs. Potter nodded at her son, stepping over to the couch and letting her body sink into it. The age of her bones was feeling particularly vengeful at such a late hour.
"James, you know he could have asked us for the money." William's tone was soft as he stared into his son's hazel eyes.
"I know dad, but Sirius, well, you know how much pride that bloke has."
The statement brought a warm sort of glow around Olivia's heart. Sirius did have more pride than he knew what to do with. Of course he'd choose to try and go reason with his mother instead of asking them for the money they'd happily give. She and William would do anything for the boy that was as good as their son, something as simple as taking gold from the vault would never have been denied. Olivia felt a small twang of guilt spread into her at the knowledge of how hard Sirius was trying to get into the Auror training; she hoped it wasn't her and William's stories of their days as Aurors that pushed him into it.
James was correct about the program, it was very selective. Somewhere inside of Olivia a small voice was praying that neither of her boys would be admitted into it. It was such a dangerous life to chose. She knew it wasn't likely, though. Once both those boys decided they wanted something, that was it. And James had his own last name working in his favor; the Potters were a long line of Aurors. But Sirius's surname... that was a different story. Olivia and William had encountered, even arrested, many members of The Noble and Most Ancient House of Black. The entire Auror office associated
Black
with Dark Magic, and even if Sirius was as different from his family as day was from night, that didn't mean everyone else would be as quick to understand that.
Even she had been plagued with a few doubts when James first befriended the boy in first year. He'd sent letter after letter back home, all talking about his new friends Sirius Black, Remus Lupin and Peter Pettigrew. Both she and William had been thrilled that their son was meeting mates so easily, but they'd still harbored enough doubt about someone belonging to the Black bloodline. They'd seen too much damage done by that family during their fifty years in office.
But all that anxiety had melted away when they'd met Sirius for the first time during Christmas Holiday. From that day on they had tried their hardest to give him all the things his own flesh and blood deprived him of.
Olivia felt another wave of guilt wash through her. She should have gone to the house with Sirius. He'd said he needed to do it alone, but she shouldn't have listened. Would her presence have actually helped anything, though? Could she stand in that home and not let her anger get the best of her? She knew from an old colleague that the youngest Black, Regulus, had been overheard bragging about taking on the mark of Voldemort. Though they'd always known how much the Black family supported the blood purist, it surprised Olivia to learn that they would allow their youngest son, barely sixteen if her memory served, to make such a deadly decision. And if she'd have gone with Sirius, she wouldn't have been able to leave the home without trying to take Walburga with her. The woman deserved to rot in Azkaban for the abuse she piled atop of one son, and the support she gave the other to willingly hand over his soul.
Olivia was pulled from her thoughts when a loud roar came screaming from outside the home. She stood up as quickly as her bones would permit, pulling her wand from her pocket as her husband did the same. James shot toward the front of the house and to the large double doors. With a flash, the noise had ceased and the light was gone. James and his parents, who had followed directly behind him, stood looking out the front door at a large boy sitting on a much larger motorcycle.
Mrs. Potter let out a breath that she felt like she'd been holding for hours, showing the fear that she had been keeping at bay. Sirius stepped off of his motorcycle and for the first time the family noticed a figure that had been sitting behind him.
"Hello all," he greeted, not meeting their eyes. "I brought someone with me." Olivia squinted at the girl. She knew she recognized her, probably from platform 9 3/4.
"Lily?" James said, the name jogging Mrs. Potter's memory. Lily Evans... she lived a few neighborhoods over, Olivia was certain. She stepped aside as Sirius walked toward the front door, his arm threaded through the girl's. Once they were close enough for the light pouring from the front room to shine on their faces, Olivia realized that something was terribly wrong. The girl, Lily, had tears covering her face and the skin around her eyes swollen from crying.
---
"Here you are dear, I hope you like loads of chocolate in it." Lily nodded as Olivia Potter placed the cup of steaming cocoa onto the table.
"Thank you, Mrs. Potter." Her voice seemed raw, distorted.
James watched as his mum walked closer to Sirius and him, handing them both their own mugs. He could tell she was stuck deep in her own thoughts, probably trying to figure out how to coax a few words from Lily.
He waited for his mum to speak; she always knew what to say. As the seconds spilled by he found himself paying more attention to the sounds filling the house than ever before. The rusting of the wind outside, the shallow breaths, the ticking of his mum's favorite clock that stood near the kitchen... it was all too much for James. He couldn't handle the silence, couldn't handle looking at Lily's lifeless face with her usually lively green eyes now staring off into nothing.
"Talk to us. What happened? Where did Sirius pick you up?" he asked, moving closer to Lily as he spoke and placing a large, tentative hand on her back. His fingers and palms filled the space between her shoulder blades, and them some. Had she always been this small?
After a few moments of his questions going unanswered, Sirius began to fill in the parts that he knew.
"I was a couple blocks down, I had just landed the bike.. err.. drove it-"
"
Landed it?
You bewitched that bike?" Mrs. Potter's raised voice brought a guilty blush to Sirius's cheeks.
"Well Mrs. Potter.. I really, erm, didn't mean…" his words trailed off, James was sure it was because he knew he had no excuse.
"Anyway, I wanted to let off some steam and just ride around the streets for a while. I noticed that Lily's house still had lights on and thought I'd sneak up to her window and get her to bring me down a snack. Maybe hang out a little bit while I built up the courage to come talk to you."
Olivia's eyes softened.
"But I realized she wasn't up there, so I started looking in the downstairs windows and saw her just sitting on the floor. I knocked, and she looked up at the window. I could see that she had been crying and all, so I asked her if she wanted to talk. She hasn't said anything since. I looked around to see if her family was there, then when she still wouldn't talk I was worried so I plucked her up and brought her here."
Lily had been motionless during Sirius's entire speech. The only thing that had changed was the look in her eyes; James caught the quick flash of grief when Sirius had said that he looked for her family.
He felt himself growing more anxious. Through the brief bouts of friendship that had grown more steady during sixth year, he had learned how deeply she depended on her parents.
James circled his arms around Lily's limp body, bringing her into him.
"Talk to us Lily, what happened? Did something scare you? Can I call your mum or dad?"
He released his hold ever so slightly when he heard a small sound come from her throat. Her pale skin seemed to be thinner than paper, like if she moved her features too quickly the flesh would simply crack. He kept his hazel eyes glued onto hers, forcing himself not to look away as the green color began to blur with tears.
"You can't," she finally whispered. "They're dead."
---
Next Chapter
---
Favorite&nbsp|Reading List&nbsp|Currently Reading
---
Other Similar Stories

At the Begin...
by angelchaser13


Moments of D...
by Up and Away


What's That ...
by Groundswell