A/N: Hi everyone! So here's the first chapter for a new fic that I've been working on. I hope you all enjoy it! This story is inspired from a bollywood movie and I hope you enjoy reading it
So, first off all this story starts of when Al is 21 and James is 23. I hope it's clear enough.
Anyway, enough of my rambling. I'm really looking forward to writing this story. It's going to be fun to write, and i hope to read. So...Enjoy!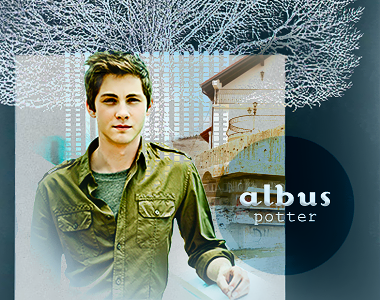 absolutely AMAZING chapter image by AtomicPanda @ TDA.
---------------------------------------------------------------------------------------------------------------------
Tring! Tring!….Tring! Tring!….
I rolled over in my bed to the other side to look at the alarm clock and it read 6:oo am.
"Bloody hell! Who the hell is calling at this time," I muttered to myself in frustration as I got up to pick up my cell phone .(Don't look at me like that! I had this
thing
for all the muggle gadgets ).
"Al, my dearest brother, how are you this lovely morning?" said a voice from the other end which undoubtedly belonged to James.
"Bloody hell, bro, when did you get yourself a mobile and how did you even know how to operate it?" I replied in a completely surprised tone.
"Oh it's nothing. My coach gifted it the other day, after we won that match against Puddlemore united," he answered smugly.
In case you haven't guessed it already, James played as a seeker for Chudley Cannons. I can proudly say that since he had been appointed as the captain a few months back, the Cannons hadn't lost even a single match and that's an achievement considering their previous record, if you get what I am saying…
"You tell, how's work going in the prophet?" he asked me.
"Oh, it's been really tiring. I had to write this report yesterday and it took the whole day - I went to sleep just a few hours ago."
"So, I see this correspondent business is really becoming hard on you, isn't it?" he answered in a knowing tone.
"Oh, come on James! As unbelievable as it may sound, it's what I love to do and now it's sort of rubbing off on me," I said in an exasperated tone.
Ever since I had got my job in the Daily Prophet last year, he had been badgering me to re-think my decision and join quidditch instead. It's not that I didn't like quidditch. I had been the keeper in the Gryffindor team back at Hogwarts but I didn't quite like it so much to make it my profession.
"Ok, calm down, Al. I was just saying. No need to get your knickers in a twist," he said mockingly.
"You called me at this time in the morning to tell me this?" I said, completely ignoring his last comment.
"Well, do you know Laura? Laura Hunt?" he questioned.
"Yeah, I totally know who she is bro. You don't need to introduce her in James Bond style…"
Laura Hunt was James's on/off girlfriend of 5 years. But what did he want to tell me about her?
James snorted. "Shut up and listen, Al. I sort of broke up with her."
"So what's new?" I asked him, totally oblivious to what he just told me. Actually, him breaking up with Laura was a daily occurrence so it wasn't too much of a big deal for me.
"Al, I seriously broke up with her. I mean, I can't handle her any more. Her bickering and arguments are too much to handle, bro
. James, do this, don't do that. James, you can't even do this much for me and you say you love me
," he finished in a poor mimicry of her. I just can't handle it anymore," he said sadly.
Ok, this seemed serious…
"When did this happen?" I asked him in a somewhat serious voice.
"15 minutes ago," he answered almost immediately.
"That seems like a pretty long time, don't you think?" I shot back.
"Cut out the sarcasm, man. Can't you see I am a little depressed here?" he answered.
"Whatever, dude. Just tell what you want from me," I finally demanded. As much I loved these chit chats with him (sense the sarcasm), I wasn't glad about someone disturbing my beauty sleep.
"Ah! I like that about you, Al. Always coming to the point, not bothering with small talk…"
"COME TO THE hugING POINT, JAMES!"
"You don't need to yell at me ," he muttered.
"JAMES!"
"Ok, ok, it's just that Iwanttogetmarried," he gave a muffled response.
"James, in case you haven't noticed, I am a normal human being and I can't hear ultrasonic or infrasonic sounds!" I shot back. I mean, what's with him and his so called suspense…
"I want to get married," he replied hurriedly.
Silence.
1 minute later…
"Al…you there bro?" he broke the silence and, thinking of how much time I might spent there, it's good he was the one to pay the conversation.
Still no answer.
2 minutes later…..
"Calling Al to earth… Al, off of the broomstick... AL… ALBUS SEVERUS POTTER!" he finally shouted.
That woke me up from my temporary "trance".
"WHAT?" I shouted back.
"So, what do you think?" he asked nervously.
James ? Getting married? I didn't know how to respond to that and I did the only thing that was sane enough for a situation like this: I laughed - like literally laughed. All with snorts and rolling on the floor (yes, I did roll on the floor and yes, this was my sane response).
After about a whole five minutes of the "laughing business" I finally managed to speak between pauses.
"You…getting…married…? But you just told me that you and Laura broke up..."
"Who said I am marrying her?" he retorted.
That shut me up. "Then who?" I said softly.
"That's what I want from you," he replied happily.
Depressed . My arse.
Before I could reply he continued, "I want you to find a bride for me as I would be really busy with quidditch matches this month. It's just that I know I can't rely on anyone else especially mom and dad. You know how it is with them. The major point is that I know I'll just love whoever you choose for me. Our choices are so similar when it comes to women. You love Angelina Jolie, I love her. We both hate Julia Roberts..."
"Girls don't grow on trees , James," I stated.
"Yeah, but you have a month's time and I know it would be enough. Anyways, I have to go now or I'll be late for practice, so please be a good brother and break this news to the rest of our
clan ,ok . See ya later. Bye AL."
And with that he hung up. I mean just like that. I went in the bathroom, still in a bit of daze, to freshen up a bit when a thought suddenly enlightened my mind.
"HOW IN THE NAME OF MERLIN AM I SUPPOSED TO FIND A BRIDE FOR HIM?"
---------------------------------------------------------------------------------------------------------------------
A/N:Hope you enjoyed reading it as much as I enjoyed writing this chapter and if you did please leave a small little something called a review. Its absolutely eco-friendly and free of cost