[
Printer Friendly Version ] [ Report Abuse ]
Operation: Cinnamon Rolls by Chocolate_Frog
Chapter 1 : Prologue: The Debriefing
| | | |
| --- | --- | --- |
| | Rating: 15+ | Chapter Reviews: 14 |
Change Font:
Change Background: Change Font color:
Prologue (The Debriefing)
~♥~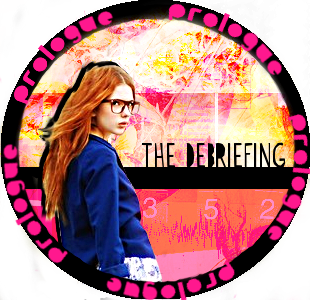 "Never make eye contact while eating a banana."
○ • ○ • ○ • ○
Breakfast, Just Another Typical Day at Hogwarts
"James, just give it back!" Lily screeched, trying to reach up to where James was currently standing (on top of the Gryffindor table, one foot in a jar of strawberry jam, the other in a basket of cinnamon rolls which I was planning on eating, thank you very much) to get her diary back (how he had it in the first place, Merlin knows.)
"Not a chance, Lily dearest!" James cried gleefully, leaping off the table with energy that was alarming this early in the morning. "Let's see what kinds of secrets Evans keeps in her diary!" He cackled maniacally and ran out the door, but not before Lily had managed to change his messy black hair a startling bright red. (Nice choice, Lils, now you two match! Isn't that cute?)
"James Potter, if I catch you I will murder you!" Lily thundered as she stormed off after him, leaving behind a mess of crumbs and jam stains.
Big mess? Check. Weird hexes? Check. Death threats, lots of screaming, and rude interruptions from the most important meal of the day, along with free entertainment? Check, check, and double check. And no, you didn't read the caption wrong. Yes, this was just another typical Hogwarts breakfast… nice way to start the day, isn't it? (Please note the sarcasm; it is a nice little creature that appears often in times of crisis and has been with me since I was about six.)
Oh, by the way, we didn't have a proper introduction yet. My name is Juliet Aster, and welcome to my life.
I'm sure you've met my dear friends James and Lily, otherwise known as Annoying Things 1 & 2? Does 'James-Potter-the-stupid-prathead-who-keeps-provoking-Lily-causing-extremely-disruptive-but-sometimes-hilarious-arguments' and 'Lily-Evans-soon-to-be-Potter-anyway-so-why-doesn't-she-just-admit-it-to-save-us-all-a-whole-lot-of-trouble-and-some-eardrums' ring any bells? Good, because now I can skip the introductions and finish eating my breakfast.
I shook my head and glanced at my plate as the stunned silence of the Great Hall dissolved into its usual aimless chatter. Looking at my half-eaten eggs with distaste, I decided to grab a banana from the fruit basket at the center of the table.
And now, before what happens next leaves you utterly bewildered and confused to no end, let me explain a bit. A few weeks preceding my arrival at Hogwarts, before she passed away, my grandmother gave me a small book full of little tidbits of advice that she had accumulated over the years. It contained some pretty ridiculous sayings, but I learned not to doubt them ever since my cauldron exploded the first Potions lesson because I sat next to a brunette when my toenails were painted blue (Rule # 66 had warned against that.) Long story short, Granny's sayings were golden, and you followed them if you had any common sense and knew what was good for you, no matter how odd they sounded.
That morning, however, I had totally forgotten about Rule # 5: never make eye contact while eating a banana. So there I was, innocently peeling my daily dose of potassium, when I made the mistake of looking directly into Sirius Black's eye when he called my name. Big mistake, I tell you.
"Juliet, I have a proposal for you," Sirius began when he caught my eye. (In case you're wondering, Sirius accounts for 25% of the Marauders, a group consisting of him, James, Remus, and Peter, and, unfortunately for me, that I happen to hang out with on a daily basis. Yes, Marauders, as in the stealing, obnoxious, pillaging-villages type. Why they wanted to choose that as their nickname? Don't ask.)
Anyway, Sirius had a mischievous gleam in his eyes that always meant trouble, so I decided to steer clear of whatever scheme he was planning. "No thanks, I'm not planning on getting married until I at least graduate."
Sirius grinned cheekily. "As pleasant as spending the rest of eternity with you sounds," he waggled his eyebrows, "I meant an offer of the business variety. Okay, so you know James and Lily, right?"
I sighed, having a feeling that I wouldn't be enjoying this particular conversation. Well, I wasn't about to surrender that easily, either. If he was about to rope me into this, he would have to be dragging a kicking, screaming, clawing Juliet Aster. "No, Sirius," I began in a patronizing tone, "Despite the fact that I've been sharing the same house, and in one case, the same dorm, as the two since I was eleven, and that we happen to be very close friends, I don't know them at all." I heard Peter snigger from next to Sirius. "Could you get to the point already?"
Sirius sighed, mumbling something about not being able to appreciate suspense. Well, excuse me for not wanting to be late for Charms. I pointed this out to him: Flitwick wouldn't be happy if he skived another of his classes. "Do I look like I need to learn charm?" Sirius scoffed, attempting to be suave. I rolled my eyes. "Anyway, Remus and I came up with a brilliant plan the other day after something Pete said." I glanced at Remus, who smiled wryly, not wanting to be dragged into all of this either. "And we need your help."
Oh dear, hearing those words form a Marauder never results in any good, as I have learned from experience. I was seriously regretting not heeding Gran's advice—at least I would have been able to enjoy my banana in peace.
"So will you help us get James and Lily together?"
I groaned. James and Lily's love-hate relationship was really annoying, but he was asking for the impossible. Besides, it wasn't worth facing Lily's wrath if she ever found out. No way in hell was he going to get me to do it! No! No! Not over my dead body!
"I'll give you cinnamon rolls." Lily's and my obsession with the round, swirly sweets were the reason we were such good friends in the first place, but as it was no secret, people tended to use it to our—okay, my disadvantage. Like anyone could take advantage of Lily Evans. But seriously, what kind of a bribe was that? We were at breakfast; I had access to all the cinnamon rolls I wanted! "Any time of the day." I knew how to get into the kitchens, too. He wasn't going to win that easily! "Without getting caught!" he finished triumphantly. Was he reading my mind? Okay, now that was just too good to resist. Let me tell you, having Filch catch you at late at night in your ducky pyjamas with a handful of cinnamon rolls was not pleasant. Wait… did I say ducky PJ's? By that, I meant silky nightgown, of course.
"I'm in." What can I say? Cinnamon rolls are good for the soul—that's rule numero uno.
Sirius's grin broadened as he slapped me on the back… very painfully, I might add. "Welcome to the team. Oh, our first meeting will be at the common room later tonight, when Lily has to go to a prefect meeting and James has detention," he added.
"Detention?"
"Remember, the thing in Potions?"
"Oh."
Sirius nodded sagely, and we all took a moment to revel in James's stupidity.
"Wait a minute. If there's a prefect meeting then Remus won't be there either," I pointed out, breaking the silence. I gave Remus a glare that meant business: if I was going to have to go through this, I'm bringing him with me.
"Remus already knows about general gist of the plan; he doesn't need to hear it again," Sirius brushed off nonchalantly. Remus smirked at me. Psssh. Whatever. "Oh, and bring Diana and Mary, too," Sirius added as an afterthought. "We need more recruitments if we want to accomplish this mission." And that, my friends, is how Operation Cinnamon Rolls was born.
Believe it or not, with the help of my two other friends, Mary MacDonald and Diana Emmers, we actually succeeded one spring day in Seventh Year… but hold on, I'm getting ahead of myself, aren't I? If you want to hear the full story of James's and Lily's—er, interesting—love, and our plans to speed it along, then we will have to start from the very beginning. Let's back it up a few years, to the place where it all started—first year.
Listen, my dear readers, as I spin you a tale of trickery, guile, and deceit, of bravery and heroism during a misera—
Oh wait, wrong flash card. Oops… Actually this story involves ticklish pears, invisible articles of clothing, first love, some weird advice, and a whole lot of— you've guessed it! — cinnamon rolls.
○ • ○ • ○ • ○
A/N: Yeah, I posted a new story (again).
Blame the evil plot bunnies that were threatening to take over my mind if I don't post them, not me. Don't worry, I'll update Reminisce soon! For the time being, please give this some R&R love, and Juliet might hand over a few cinnamon rolls! :D
---
Next Chapter
---
Favorite&nbsp|Reading List&nbsp|Currently Reading
Write a Review
Operation: Cinnamon Rolls:

Prologue: The Debriefing