Disclaimer; The OC's in this story as well as the plot were all created by me, All other things mentioned in this chapter and this story as a whole are property of J.K Rowling and the story title comes from Taylor Swift. Thank you for reading.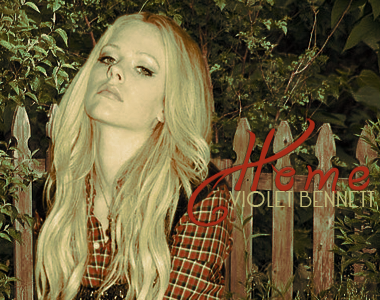 Chapter Twenty Two - Home
Coralie quickly glanced behind her as she climbed into the carriage, she'd only been there a couple of months and Hogwarts was already becoming like a second home to her but nonetheless she was still excited to be going home to her family even if it meant going to her mother's mediocre cooking- She figured she could survive if she pretended it was really Hogwarts food. Just in case this didn't work she'd made sure to fill up herself up with as much of the food as she possible could prior to leaving that morning.  
Tearing her eyes away from the lake and the surroundings she'd become so familiar with, she looked back at her new friends- as much as she adored them she was almost happy to have a break away from them for a little while, she missed her old friends who knew her before everything happened with Leo, before she changed- back when she was just Coralie. Nothing spectacular,
just
Coralie.  
"You alright there Cors?" Miranda asked, as she slid into the compartment being the last of girls. She shoved her trunk above their heads and took the seat on the very end of the opposite side of Coralie.  
"Yeah, just thinking about how much I'm going to miss this place the next week and a bit" Kiki chuckled beside Coralie and bought her into a side hug.  
"It's okay ickle Corsy, we'll be back before you know it" Coralie scoffed in mock anger and pushed away Kiki who pretended to be hurt.  
"Aw, how can you refuse a face like that?" Alice cooed and Kiki stuck her tongue out at her. "On second thoughts" She joked.  
"You guys are so mean to me!" Kiki pretended to wipe tears from her eyes which caused the whole compartment to chuckle.  
"Just threaten them with some eyeliner and they'll stop" Lily added and Coralie rolled her eyes at her friend.  
"We're Gryffindors sweetie, we don't scare easily" Miranda cheered as Coralie said this, causing everyone to raise their eyebrows at her.  
"She's officially a Gryffindor!" Coralie furrowed her eyebrows together.  
"I thought that was decided at the sorting?" She asked and Marlene nodded in agreement, Miranda rolled her eyes.  
"That's silly" Lily scoffed and the compartment fell into a comfortable silence for a moment before Mary piped up.  
"I thought she was always a Gryffindor?" She asked, twirling a bit of her blonde hair around her finger. At this comment the compartment burst into a fresh round of laughter.
---
"So Moony, Padfoot, where are the girls?" James asked as the Marauders took their seats in their usual compartment- it was always empty and everyone in Hogwarts knew that you did not even try to sit in there- who knows when the Marauders would hit you with their pranks as payback?  
"With the others I suppose" Remus answered, placing his book down- he didn't know why he even bothered to try to read it. "Miranda said it's a tradition that they all sit together at Christmas or something"  
"Shelena never followed that tradition" Peter commented and was instantly shot a death glare by James. It was an unwritten Marauder rule that they didn't mention Shelena in the company of Sirius. Peter never saw what the big deal was about it; Sirius had Coralie now so why would he care about Shelena? "Maybe it's new or something?" He added afterwards.  
"Then it wouldn't be a tradition Wormtail" Sirius replied casually, rolling his eyes at his friend. Peter mentally sighed, he was only trying to relieve the tension in the compartment but if he'd known that Sirius was in one of those moods again he wouldn't have bothered. Sometimes he wondered how Shelena and now Coralie had put up with Sirius' constant mood changes, they annoyed him to all hell. "I'm going to go find Coralie" Sirius said suddenly and stood up, before any of the other boys had a chance to reply he was already out of the compartment and down the corridor.  
"What's up with him?" James asked, taking the snitch he'd 'borrowed' out of his pocket and began to throw it up in the air.  
"It's Christmas James, you know how he gets" Remus answered, picking up his book again as the compartment fell into a thoughtful silence.  
Sometime later Sirius re-entered the compartment silently and took his seat again, Peter could tell his face was screwed up in anger behind the curtain of black hair- James however did not.  
"Hey Padfoot, nice little snog break?" He asked jokingly, catching the snitch easily in his right hand despite the fact he wasn't even paying attention- Peter hated how he could do this, especially since he barely had any hand-eye coordination himself. Sirius gritted his teeth together.  
"She was otherwise busy" He muttered and James almost dropped the snitch.  
"What?" He asked.  
"She was busy with Noble, laughing about something" Remus rolled his eyes and dropped his book.  
"And you couldn't steal her away because?" James asked like it was the most basic thing in the world.  
"You don't get it Prongs, She's sick of me now- and she's moving on to Noble" Remus scoffed.  
"Padfoot just because she's laughing about something with Cory doesn't mean she's sick of you. There are such things as being friends with people" Sirius shook his head and went to say something but Remus cut him off. "I consider myself a friend of Coralie but you don't feel threatened by me do you?" Sirius regrettably shook his head and muttered a 'no'. "Then it's settled, you're being stupid" Peter had to fight back a laugh- he loved how Remus could say something like that to either James or Sirius and not get hexed, it made him wish that he could do it too but he didn't have the courage.
---
"We're here!" Mary called as the train pulled to a stop at Platform 9 ¾.  
"Thank you captain obvious" Kiki chuckled, and pulled her trunk off the top  and left the compartment the other girls following her in a single row as they tried to get to the exit. After a few minutes struggle the girls finally reached the door and stepped out onto the Platform.  
"I see my parents now, I've got go" Marlene said and the girls all put down their trunks and took their turns to hug their friend goodbye. "See you at James'" She called as she headed off towards her parents. The other girls continued to look around the Platform for their parents- Alice was the next to go followed by Mary, Miranda which left Coralie, Kiki and Lily who made their way through the barrier as Lily's parents had to meet her on the other side.  
"I bet Petunia's held up my parents on purpose or something" Lily muttered under her breath and Coralie chuckled at the mention of Lily's horrible older sister. The stories she'd heard of Petunia made some of things Violet did seem angelic. "Oh, there they are now" She whispered, walking towards a middle aged couple and a girl who looked in her early twenties- Coralie figured the girl was Petunia.  
"Bye Lil, see you at James'" Coralie smiled, hugging Lily close to her before she walked away with her parents.  
"And then there were two" Kiki said dramatically, dropping her trunk to the floor and sitting on top of it.  
"Four actually" Came James' voice as he and Sirius broke through the barrier; Coralie smiled at her boyfriend and gave him a hug. "You girls ready for my party?" Kiki cheered enthusiastically before standing up and picking up her trunk.  
"Wish me luck" She whispered and she and Coralie hugged quickly.  
"Good luck, see you at the party" Coralie responded, quickly checking around the station for sight of anyone from her family. "Have either of you seen Angus or Azure?" She asked the two boys who both shook their heads, she let out a sigh.  
"Probably snogging somewhere" James commented and Coralie rolled her eyes.  
"Here he is" She whispered to herself as her brother came through the barrier, Azure following closely behind him. "Hey guys" She smiled, her brother nodded in response.  
"Where's Jacob?" He asked, and Coralie shrugged her shoulders- smiling over at Azure who smiled back.  
"Speak of the devil" Coralie muttered as Jacob appeared within the crowd of the station, he noticed them almost instantly and quickened his pace.  
"Hey, sorry I'm late- Violet" Both Coralie and Angus rolled their eyes at the mention of their older sister, they knew how demanding she could be. "She's in the car by the way, Mum made her come" Angus let out a soft groan which caused Azure to giggle.  
"Let's go then" Angus sighed, picking up his trunk and pet toad. Azure followed him which left Coralie to say goodbye to the two boys, she gave James a quick hug and placed a soft kiss on Sirius' lips.  
"Miss you already" She whispered as she followed after her two brothers.  
"Good year so far Cora?" Jacob asked, falling into step with her.  
"You have no idea" She whispered in reply.
Authors Note; This chapter is once again dedicated to my friend Keziah who is so amazing and supportive to the point where she actually printed out the last chapter and bought it to school during exam week so she could read it in her breaks and show it to our friends- so thank you Keziah! Look out for Chapter Twenty Three in a few weeks times, Thank you for reading!