Disclaimer: Don't own!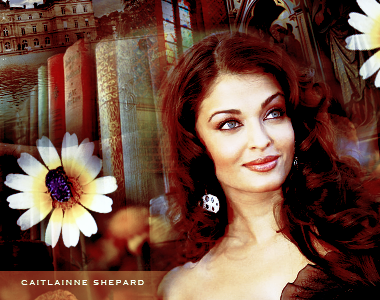 by the terminator @ TDA!
---
Lily
It's not that I'm a worrywart, I'm really not, but I have a funky feeling about tonight. Although Lissa and Caity are acting like those ninjas in muggle movies and sneaking around doing dive-rolls and such, it's seems almost too easy to get around tonight. There's not a sound that might suggest we might be caught. No angry portraits yelling at us to 'Put that light out!'. No distant wheezes that might indicate that Filch is nearby. We even passed the 'Puff common room and it was unnaturally silent for a Friday night (they might not look like much, but when they throw a Friday night party they really throw it!). None of the others seem to mind, though. I'm probably just crazy.

You're only just realizing this now? After speaking to a voice in your head for at least 2 weeks now?


Shut up, Carrot!
I just couldn't shake the feeling that something bad was about to happen.
"PST. PSSSSST. PPPPPSSSSSSSSSSSSSSSSSSSSSSTTTTTTTTTTTTT--" Lissa hissed, snapping me to attention.
"WHAT???!" I whisper-screamed, aggravated.
"Well, I was going to ask if you wanted to tickle the pear, but I think I'll just do it myself." She sniffed. I rolled my eyes. At least one thing was normal tonight.
Although I doubt anyone could use the words 'Lissa' and 'normal' in the same sentence without pissing themselves with laughter.
"Don't get your knickers in a twist, Liss. I'll do it." I grinned. There was something so exciting about the way the pear giggled when you tickled it!
I reached over to the painting and, using the fingers on my left hand, tickled the large green fruit. It giggled (YES) and a handle appeared. As per usual, each girl grabbed hold: Allie's hand on top of mine, Karyn's on top of hers, Caity's on top of hers, and Lissa's on top of hers. With one big pull we wrenched the portrait open.
 And then we saw it.  
"Awwwww Riri, I love yoo maan." Crooned (a very drunk) James Potter.
"I-I-Lahhhv yew toooooooo!"
"Izz like, we're so cloze an' yet so far!!" Potter said as though this were the truest fact since, well, ever.
"Dude. That iss so true." Sirius said seriously. "An' you know what elsssse?"
"WHAT?"
Dear lord, did Black just
giggle?
"Nuffin'!"
The two roared with laughter.
Caity, Alice, and Karin immediately started backing away.
"Lils…I think I might head out." Alice said nervously.
"I don't think this is my scene…I mean I figured it would just be us drinking some butterbeers. But now Lissa is going to get drunk, and on top of that there are two drunk BOYS here." Rin blushed. She's such a saint.
Caitlainne looked at the two girls next to her, then to me and Liss, and finally to Black and Potter. "Sorry, lovey." She said. "I would've stayed, but now it's just awkward. Talk about third wheel!"
"What do you mean? Hey, Caity! Wait!"
But she and the girls were already gone.
So now it was just me, Lissa, Black, and Potter.
Turning around, I found that Lissa had already sat down with the boys and was currently halfway through a bottle of Ogden's Best. I hesitated for half a second.
On the one hand, I needed something to drink, and bad. But on the other, god only knows what a drunken James might be like? I knew I couldn't leave Lissa, though, and so that made up my mind for me. I trudged over to the small round table where the others were seated, and grabbed a bottle. --------------------------------------------------------------------------------------------------------------------------------------------------------------
Is it me or is the world turning upside-down? Is the ceiling the floor? Why is it that all I can see are my friends and the white, white lights of the kitchen? My head hurts. It's like I'm watching a slow-motion movie: Black is balancing bottles on his nose--every time they fall we wince. James is sticking his tongue into his empty bottle, trying to reach the non-existant liquid inside. Lissa is dancing on the table to music only she can hear. I am laughing and clapping like a toy monkey who's symbols are broken. We're all smiling, talking about nothing, shrieking out things we'd never say sober.
Is it me or is everything foggy? Why is there fog in the kitchen?
"Why is there f-fog in the kitchlen?" James slurred, shaking his head adorably.
Finally, someone who makes sense!
"Clearly, Jamesie, that is a sign that it is time for this little party to retire." Sirius sure holds his liquor well. He stands up and pokes Lissa. She blinks stupidly and then teeters on the edge of the oak table before hopping clumsily off of it.
"Whaa? Where--we going?" She stammers drunkenly.
We're all drunk. Really drunk. Drunker than we've ever been in our lives. We drank away until we were happy, until we'd usually stop, but all of us seemed to realize that under the happy was something not so nice. Firewhiskey dulled the pain. So we're drunk as frogs.
It's not really a good feeling.
"Come on, men!" Sirius shouted, a bit too loud for comfort. "Ow! Sorry, and women!" Lissa smiled. She looked like a demon.
No one really said anything while we stumbled through the halls. Our wands illuminated portraits of witches and wizards who, instead of yelling at us, seemed to fall silent in understanding. We were hurting.
I miss Petunia. Why is it that my magic seems to ruin everything? Tuney was my best friend. We shared everything. Dresses, snacks, dolls, anything. Just not this. Just not the one thing that makes us us. Why? Why couldn't she be magic too? Why doesn't she talk to me anymore? She would know what to do about James. She knows everything.
I miss her.
"Oos' there?" A voice creaked.
We stopped dead. We knew that voice.
"Follow me!" Sirius whispered fervently. So we did. We ran as best as we could, up stairs and through corridors until we were on the seventh floor, outside the tapestry of Barnabas the Barmy, who thought he could train trolls.
I feel like a troll.
"What are we doing here? Oh, god, he's coming!" Lissa hissed. We could hear Filch wheezing, walking slowly up the stone steps behind us.
"Hang on!" Sirius whispered something, and a door appeared. Without hesitation, we flung it open and tripped through.
I turned in shock at where I was standing.
James
The room of requirement is awesome. It. Is. Awesome. Not only are there remedies for hangovers here, but there are two double beds. That's right. Two. Sirius grabbed one, I grabbed the other. What choice does Lily have, really?
Oh, god. I don't mean it like…I mean, I would never…that's not what I meant! I just mean…Look. Lily doesn't like me. I know that. But can't I just this once go to bed and wake up with her warm body next to me, red hair all over the pillow, smelling like an angel? Once? I may never get another opportunity. Lily is the love of my life. I just want to be with her. Just for one night.
I looked over at her. She was biting her lip in apparent indecision. I saw her glance at Lissa, who was halfway towards Sirius' bed, and then glance at me. I quickly shut my eyes and pretended to sleep. I heard her hesitate, then pad over to where I was 'sleeping'. I felt the bed creak as she sat on it, and then felt her warmth as she slid under the covers. She turned to face me. I made my breathing as even as possible.
I wondered what she was doing. Was she watching me for a sign of wakefulness? Perhaps looking at my features in disgust? But then, she reached out a hand, and smoothed my hair out of my face.
"Goodnight, James." She said softly.
Goodnight, James.
James.
I didn't sleep that night.
---
A/N: Uhhh...Yeah. It's been a while.
And I gave you a really wierd chapter. Sorry. It's wierd.
But I lost my muse, and this brought it back!
So I hope I haven't offended any of you by being away so long! But rest assured, this story is NOT DEAD. not. dead.
Goodnight!
xoxo Lulu!