A/N: Oh, hey there, readers. So, um. When I started this story I really didn't expect the comeback that I got. 14 reviews, 15 favorites. Can you believe it? It's an exciting moment for me, I have to tell you. Now.
If you're looking for some long, lengthy in depth plot story.. This is not it. Kismet is seriously nothing more than funny fluff with a cliché sort of storyline. That being said, I don't pay this story much more attention. In all honesty, I'm more focused on my story Spiraling. It's another James/OC (I really like James II), with a little more of a serious plot. So.. My hint there is that you should go check it out, because you might.. Like it.;)
---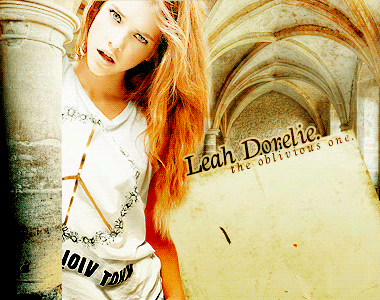 many thanks to AccioHedwig @ TDA for this Chapter Image!.
Isn't her work just beautiful? :) I'm in total jealousy mode.
Wednesday, September 5


- - -
-
The first week back at Hogwarts was like any other.
Well.. Almost like any other, I suppose.
James was the only thing different around Hogwarts.
He's taken to sitting across from me every meal in the Great Hall, his knee lightly brushing against mine underneath the table.
Asking for me to "pass the apple juice".
You're probably wondering what's so strange about that.
It could be because usually he avoids me as if I have the plague, or seven eyes.
So the fact that he's sitting next to me twice a day, willingly? Suspicious.
The second problem in this situation?
He's allergic to apples.
I thought about actually passing him the apple juice once, to see if he would drink it.
But I decided that then I'd feel bad if he started breaking out into hives and died on the floor of Hogwarts.
As much as I despise that boy, I do have a conscience.
Last night, I mentioned my suspicions to Dom and Leah one night in the dormitory.
I spilled my heart out, explaining why I was so wary and what could have caused this change in his attitude towards me.
The moment I finished, Dom and Leah looked at each other and burst into insane laughter.
"You're such a naïve little thing, aren't you, love?" Dom had cooed to me, patting me on the head as if I were a child.
Then she gave Leah a high-five, and together they danced out of the dorm.
To say the least, they were of no help.
I was left alone to protect my own self from James' incessant following.
My tactic to handle it? Avoidance.
Currently the reason I was running through the halls to my first class, hoping every person I ran into was anyone
but
him.
Hey, now. Don't judge me.
Exactly would
you
do if the boy hell bent on making your life miserable, suddenly comes back and starts acting as if he..
Likes
you?
Frankly, I'm afraid for my life.
It's a sign of mental instability, I tell you.
Like the calm before the storm.
He'll lure me into a sense of security around him, and then BAM.
The next day he'll be coming at me with a knife while I'm sleeping.
No, shut up. I'm not a drama queen.
This is serious business; something's up with that kid
.
And I'll be damned if I fall for his little charade.
- - - -
Of course, I hadn't exactly thought out my plan.
Upon my third class through out the day, I had discovered one tiny flaw:
Sharing a house with James, also usually means he's in practically all of my classes.
I was sitting in Defense Against The Dark Arts, listening to Professor Trien's droning lecture, when a paper ball hit me in the back of my head.
It bounced off the desk almost immediately, falling to the floor as I spun around to face the perpetrator.
James waved jovially at me, smiling at the scowl on my face. He pointed to the crumpled parchment on the ground, motioning for me to pick it up.
I leaned down slowly and scooped the paper up cautiously, suspicious.
Would it explode to smithereens in my hands?
James would probably do that.
One time in third year, he sent me an envelope filled with 24 Hour Itching Powder.
I had spent a whole day holed up in my dormitory, crying and cussing James out to anyone that would listen.
Even if now he did seem like he was mellowed, I wouldn't trust him.
Leah leaned over me to read the notes, and I wiggled my shoulders uncomfortably.
She
knows
that I'm horribly claustrophobic sometimes.
Leah seemed to sense my thoughts, and she rolled her eyes at me, plucking the letter from my hands and opening it in one motion.
Two words were scrawled across the front, in bold black writing that I recognized immediately.
What's up?
"You're kidding," I muttered to Leah, and then turned back around to face Potter.
"You interrupted us in class just to say 'what's up'"?" I hissed quietly, disbelief evident on my face.
James put one finger up to his lips, and then grabbed his quill and mimed writing back.
I made a grab for the letter; but Leah was already writing back happily, her big curly writing filling up space.
Nothing much. Do you understand anything this guy is saying? I sure as hell don't.
Leah charmed the paper to dissapear and reappear on James desk, something she had once tried to teach me.
We had tried a few days for just that one spell, before I had given up on it.
I mean, I love the girl, but Leah was a horrid tutor.
I eyed Professor Trien earnestly, trying to appear as if I was taking no part in passing notes.
I even sat on the edge of my seat and folded my hands, watching the professor's dramatic hand motions.
Merlin, this is painful. How does Rose sit like this all class period?
It seemed like seconds after Leah replied, she was opening the note again.
This time, curiosity ruled, and I was the one to lean over and peek at their conversation.
Not really. That old bag can't teach for crap. Isn't he supposed to be retired already, anyways?
I snatched the paper away angrily before Leah had read the whole thing, my quill moving furiously across the parchment.
Honestly, Potter. Don't you have any respect at all? Maybe if you were paying attention in the first place, you wouldn't be so confused as to what he's talking about.
It's not even as if I liked Professor Trien; but I didn't enjoy the idea that James thought he could walk all over him.
Professor Trien was a graying man, with slightly clawed fingers. He was always cold, and his personality matched.
One thing you do wrong, and you'll have Trien breathing down your neck until you correct yourself.
I watched James' reaction as he scanned through my words, expecting to see a usual roll of his eyes.
No. This wasn't the case.
He
smiled
. As if he found me amusing.
The hell?
I wanted so badly to reach over and smack that grin off of his face.
..I've noticed I'm rather violent this past week.
"Miss Vatalin?" I heard in my ear, and then a large quill snapped across the hand lying on my desk.
I screeched and whirled back into the right position, looking up guiltily into the teachers muddy eyes.
"Yes, Professor?" I mumbled, and my face burned with humiliation.
I didn't get in trouble often at Hogwarts; I was usually a good student, who did all her work and paid attention to lectures.
"Could you repeat what I said, young lady?" Trien peered down at me accusingly, squinting to see despite the ancient glasses resting on his nose.
"Uhm.." I fumbled over my words, racking my brain and coming up short.
I'm fairly sure I looked fairly sexy in that moment, staring blankly at the teacher with a bit of drool coming down my chin.
"No," Trien sneered, and then rapped his quill against the desk. "Of course you weren't. Ten points from Gryffindor."
There was a collective groan of annoyance through out the room, and from behind me, James muttered, "Good going, Vatalin."
I whipped around so fast, I sort of felt like that weird, sparkling dude from that one book. What was it.. Nightlight? Fireflight?
"Excuse me, Potter. You better not be blaming me for this. If you hadn't passed the note in the first place, we would still have our ten points," I hissed, and before James could say anything, Trien cut across.
"You were passing notes in my class, Mister Potter? Another ten points from Gryffindor."
Leah threw her hands up in exasperation, but I couldn't help my snicker.
"Good going, Potter," I mocked, and James sat back in his seat with his arms crossed.
"You just had to say something, didn't you?" James muttered, and kicked his feet up onto the desk. "Goody-two-shoes Vatalin."
"I
am
not a goody two shoes!" I said crossly, my face heating up immediately.
"Really now? You aren't? Who
seriously
reads a book during the boat ride to Hogwarts?"
"Oh,
that
again? I'm surprised you even know what a book is," I sniffed.
James leaned forward on his desk again, eyebrows furrowed. "You're right. Do forgive me for having a life, and
not
having the time to curl up on the couch and read The Hungry Caterpillar."
I don't even know how he knew about the muggle children's book, him being from a wizard family, but I didn't stop to ponder it.
"The Hungry Caterpillar is probably far too advanced for you anyways, honey. All those big words in there, you know," I said sarcastically.
That ruddy peacock feathered quill came down on my hand once more, and I yelped at the pain this time.
Isn't it illegal to hit your students? I could file for a lawsuit.
Trien scowled down at me, before switching his gaze to Potter.
"Potter, Vatalin! No distractions in my class! Detention, tomorrow night at 8 sharp."
"What?" I shrieked, standing up from my desk.
My chair scraped against the wooden floor loudly, causing the students around me in the room to wince.
Professor Trien fixed me with a defiant glare. "I'm sorry. Would you care to make it a week's detention, then?"
I sputtered over my retort, blinking rapidly.
How unfair was this?
"No, Professor," I grumbled reluctantly, and sat back in my chair.
Leah played with her blonde hair innocently, trying hard to disguise her relief for not being found out.
I scowled in her direction, and she stuck her tongue out.
As if having four classes with James wasn't bad enough, now I had to endure him for another four hours in detention?
FML.
---
A/N: What a sad excuse for a chapter.. It was a filler, I admit. And I wasn't positive what to fill it with, so this is what you got. Uhm, I know I think I've explained before, but here it goes again
Right now, it's going to be dialogue-y, and it's not going to get fluffy/detailed until, like, chapter 6-8.
However, I have a surprise for you guys in Chapter 4. It's not written, but I know what happens.
So if you stick it out with me, maybe it'll hold you over until I get more enthusiastic with this story. I'm still trying to set down all the information you need to know, and it's hard. Thanks for your patience. I'm super sorry if this chapter was horrible; I wanted to give you guys something though, considering it's been a while.
Read and review. Loved it, hated it? I know you're probably wondering what's with James random turn back to being bitter towards Chloe at the end... That, my friends, will be revealed next chapter.
Now go check out Spiraling, because I reinforce it: I like the story more. ;)
-mariah.