[
Printer Friendly Version ] [ Report Abuse ]
Trapped. by serenade
Chapter 5 : Letters
| | | |
| --- | --- | --- |
| | Rating: Mature | Chapter Reviews: 27 |
Font:
Background: Font color: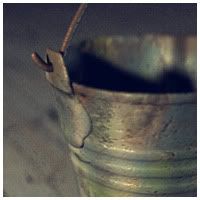 I have a very short, brief definition of Sirius Black and that is pig-headed and shallow. Like most of the female (and part of the male) population of Hogwarts, I had an immense crush on him in second year right after he hit puberty. But now, I am far over that crush.
So
far.
Farther than the earth is from the sun.
So far that it is immeasurable as to how far over that I am.
Okay. I'll admit it. Sirius Black was and still continues to be the most delicious creature I've ever laid eyes upon. Every girl wants him, and I'm sure some guys would willingly change their sexual preferences just for him. Lucky for me, he's totally out of reach, and despite the fact that he hates me to every last fiber of my being, there is no chance in heaven, earth, or hell that we would ever be together. From now on there will be a never-ending cycle of me screwing something up and him taking revenge on me for that something.
But you know what? I can settle for second best. I didn't grow up with the first-rate type of things. I could settle.
Settle… for his little
brother
?
Wow. That sounds so terrible. That
is
terrible. I'm a terrible
person
!
What's this talk about
settling?
This sounds like I have a life-or-death choice between the two. It's like I actually have a
choice
. Although, everyone
has
to admit that Regulus is just a tiny fraction under Sirius in the looks department. They look so alike, but I think the fact that Sirius is the more popular of the two bumps him up a few more notches. Even if there is a likeness between them, they could be totally different. What I do know is that Sirius is a womanizing sadist that finds joy in my fervent suffering much like the rest of the Marauders. I am positively frightened of him, and he knows it. Yet from what I've seen so far, I haven't been able to judge too much on Regulus' character. I am quite wary of him, seeing that he has blood relations with the ever-hating Sirius Black and not to mention the fact that he's a Slytherin. I don't trust my own house. It's sad, I know.
I haven't been able to stop thinking about him ever since that little hospital wing experience. When I wake up, all I see in my mind is Regulus. When I'm reading a book, all I see is Regulus. When I'm recovering from random pranks, all I see is Regulus.
Regulus, Regulus,
Regulus
. His name sounds terrible! I'm not in
love
with him, am I? I haven't even the
vaguest
idea why I'm so attracted to him. What is this, love at first knock out by book? It better not be, because if that were true, I'd might as well go and tell the entire school that I have six toes and a wart on my—
"Hello, there," says a voice above me. I look up from my parchment to find James Potter beaming down on me with a friendly grin, hands in his pockets and, as always, looking dashing.
Shit. What does
he
want? Did he come here for me to fall in love with
him
too? Merlin, I hate feelings. Why don't they all just
go away
.
I stare at him for a while, probably giving an extremely skeptical squint of the eyes,
but he merely shrugs and takes a seat in front of me."I just came to talk."
Just to talk?
Just to talk?
I assume the look on my face says it all—that I am fully convinced that he isn't here
just to talk
.
"Right," I click. I go back to my parchment, writing this godforsaken twenty-three inch essay for McGonagall.
Ever get that feeling that when you're sitting awkwardly close to someone you've never talked to before is constantly staring at you, but turns out that someone isn't? I have that feeling right now. It's making my forehead tingle, as if he's staring at it so intently that it's penetrating to my nerves.
Just keep writing. This is due tomorrow—you have no time to waste.
Is he staring at me or not?
Am I just crazy?
He said he just came to talk, but we're not doing any
talking
.
I heave an exaggerated sigh of frustration and slam my fist onto the table. "What," I spit through gritted teeth, "Do you
want
?"
"No need to get hostile, Miss Parker," he says. He reaches into his pocket to nibble on a half-eaten chocolate frog.
What?
Okay, I've met many weirdoes in my day, me being one of them, but this boy seems to be the most bizarre creature I've ever stumbled upon.
Miss Parker?
Are you bloody
kidding
me? What's with the formalities? Why is he even here?
"Well,
Mr.
Potter, you said you just came to talk, but you are
obviously
are not here
just
to talk, and we are
obviously
not talking."
"We're talking
now
."
Merlin,
of all the—
"
What do you
want,
Potter
?" I snap, "If you're here to have a nice little check-up for that stunt you and your chums pulled on me with the rats, then have a nice look. I can hardly sleep now, all of my roommates hate me even more thanks to that, and currently I have an intense fear of crawling into my once oh-so-comfortable bed in fear of finding rodents sharing it with me."
And then laughs at me. He
laughs
at me. What's so funny about that? My life is
not
funny!
"It took a lot of effort," James chuckles, resting his head underneath his folded hands, "You know, Peter had to convince a whole gang of rats to—." He stops midsentence, as if what he was about to say isn't for my ears to hear.
I raise an eyebrow. "To what?" I ask. How the
hell
do you convince a gang of rats to do something? As if they could talk to animals…. Hah. They're not
that
amazing.
"Nothing," he drawls. He slaps the table with his hands quietly and stands up. "It was nice talking to you, Ivy."
And he leaves. Just like that, like not too long ago.
What was even the point of that even
happening
?
Ugh. I'm so confused. WHAT DO THEY WANT FROM ME?
I run out of the room in a frenzy, not caring whether or not I'm dropping papers or if I remembered to screw the top on my ink bottle. All I care about is getting
away
.
But that's impossible. How the
hell
do I get away when the place I'm stuck in is practically run by the people I'm running from? I'm stuck here. Absolutely trapped. And they all know they've got me in a corner.
It's times like these when I wish I had a friend to confide into, but don't get me wrong. I'm not the person who has never had friends, if that's hard to believe. Sure, I've had plenty of friends in the past from the old orphanage and here at school, of course, but I haven't really stuck to them, if you know what I mean. Either I got annoyed with them or they got annoyed with me and we just faded apart. They came and went like clouds on a windy day, and I never minded. I'm not here to make friends, I'm only here because Gran wants me to. Once, I—
Oh,
shit
. Double shit. Triple shit! Gran! How could I have
forgotten
?
I sprint towards the owlery, grabbing a piece of parchment and a quill in the process. Honestly, I hate my life. I take the question of "why me?" to a whole other level. In all this frenzy and madness, I've forgotten to contact the one person that that is the closest to a relative I've ever had, and it feels like I've neglected her to the highest extent. She lives alone. Three of her five children have died, and I'm sure the two that are living are either pure evil or they never visit. All she does is worry about me, and all I had to do was write a few sentences to relieve her pain.
I am, by far, the worst slightly-adopted granddaughter in the history of slightly-adopted granddaughters. I
promised
to write—
nobody
breaks a promise to their
grandmother
. That's just cruel and unusual. It's like killing a unicorn. What if she fell and no one could hear her cries for help? What if Mr. Finn barged in and took a knife to her? What if she baked so much that she had no one to give all of the baked goods to so a pack of angry pixies came and attacked her and took all the goods with them? The possibilities are endless….
I shake my head away from the terrible thoughts and quickly start writing:
Dearest Gran
(Oh, God. Why are my hands shaking?),
I am so sorry I haven't written at all so far—I keep getting caught up with things
(more specifically, four very evil young Gryffindors that prevent me from writing to my dearest Gran)
and the pressures are immense concerning schoolwork
(not really).
I hope you are doing well and everything is in tip-top shape and that the business is doing amiably. I've been eating sufficiently
(not)
and getting lots of rest
(not)
, so you have absolutely nothing to worry about
(except for my premature death).
Don't you fret, I am safe within these walls
(only not really)
and not even the rise of a dark lord could get through to me
(why am I even joking about that?).
Everyone here continues to be extremely kind and caring
(if only that were true).
Miss you, and write as soon as possible. I want to hear how you're doing!
Give Freckles my love,
Ivy.
I grimace at the number of lies that I have threaded throughout the letter along with my terrible handwriting, but it's the best I can do. I don't want her to get worked up over me just because of my trivial social problems. She has enough to stress about what with the slow business of the shop, her ailing yet beloved cat Freckles, and all the things that go along with being an old lady who lives alone.
I quickly grab one of the owls and tie the scribbled note onto its leg, using a bit of string hanging off my jumper. It hoots at me contemptuously and narrows its beady eyes. I really need to invest in my own owl—these school owls are far too prissy.
I watch it fly away towards Hogsmeade, where from here you can see a bit of the rooftops on the higher points of the village. Hogsmeade has been the only place that I've been able to call home, and there it is—too far out of reach for comfort. The sky has faded into soft shades of pink and orange, engulfing the small silhouette of the owl that is slowly getting farther and farther away.
A sigh escapes my mouth as I reluctantly turn back to the world where I'd rather not be in at all, and I can't help but wonder what life would've been like if my parents had kept me. This question has come up a few times before, but not very recently, and having it pop up now at a time like this is so weird. Maybe I'd actually be normal. Maybe I'd actually have a nice warm home to go to during the holidays. Where are they now? Do they even know if I'm alive? Do they even
care
?
I've tried not to care for the longest time, but then again, you can't escape the inevitable. I can't help but question about who brought me into this world.
I wander back towards the dungeons, having no will to go anywhere else. Everyone's probably off to dinner, I suppose, but I haven't had an appetite for quite some time. I guess that's one good thing about skipping dinner: no one's in the common room to annoy you.
I slump into one of the couches next to the fire, not having done so in quite some time. I close my eyes and rub my forehead with my fingers, as if this will shed away the stress temporarily.
"Hey there, poor girl."
My heart skips a beat. Oh, Merlin not now, not
him
. Can't he make me fall arse over elbow some other time when I'm not about to pass out from exhaustion?
"What do you want, Humorous," I groan. The name stuck, as I hoped it wouldn't.
Regulus falls into the couch beside me and sighs. "I just wanted to
talk
. Can't a person talk without getting rudely thrown aside?"
"Honestly, Regulus, I've had my fill of
just talking
for today, thanks. And since when have we been
friend
s? Barging into my dormitory when I'm half naked doesn't entitle our keen friendship," I hiss. I really don't want to be mean to him, but I've been feeling really shitty lately. Actually I always feel shitty, but that doesn't mean anything.
"We don't have to be friends to talk."
"Fine, then. Let's not."
"Okay, then how was your day?" he asks me with a grin. Oh, gawds. He's so unbearably attractive it's not even funny.
Stop smiling, Regulus, or I'm going to kill you. Seriously.
"I meant let's not
talk
."
"So we're friends, then?" he piques.
I ball my hands up in a fist and glue them to my sides.
"
No
," I grunt. Hm, wait. What's wrong with being friends with him? We both have much in common, I'm sure. But at the end of the day, he's still the little brother of Sirius Black. And I have irrepressible urges to throw myself onto him, but that's beside the point.
"Now, that wasn't very nice."
"Well, life's not very nice either, but you don't see me complaining about that all the time."
Lucky for me, he doesn't know that I do.
Regulus snorts, but doesn't say anything. He stares at the fire for a moment before asking, "What are you doing here, anyway? Have a knack for going to the common room when there's no one around?"
"Do
you
have a knack for going to the common room when there's no one around besides me just to disturb my few minutes of peace?"
Oh, please, please,
please
, go away before I verbally wound you. I'm really not in the mood.
"I'm not hungry," Regulus yawns, stretching his arms above him. He scratches the side of his head where I threw the book at him. Hmph. Way to make me feel bad.
"Yeah, well me neither," I mumble, "Thanks to that stupid brother of yours and his little posse." Meaning, I'm so afraid of them that I can't eat or sleep in fear of dying prematurely.
"What? You mean Sirius?" He talks as if he hadn't heard from him in ten years.
"No, I meant your twin brother Humorous that I knocked out with a book."
"Oh, I see."
We sit in silence for a while. "What's he to you, anyway?" I suddenly ask. Can't help but be a little curious—and I'd have to admit I've never seen them together before.
"He's my brother. What else does he have to be," he mumbles. I immediately regret asking that—I can almost feel the tension in the air. "And what does it matter to you, anyway? Non-friends don't talk about private matters."
Ooh, ouch. That burns.
"Suit yourself," I say, frowning. "It was nice talking to you."
Not
. I get up from the couch, knowing that such a thing will never be comfortable in the Slytherin common room, and walk out towards the girls' dormitory, leaving Regulus alone, by himself.
I'm such a bitch.
* * *
It's Saturday morning, and I am still awaiting a reply from Gran. I really hope that she's alright—her delayed response is making me more and more worried by the second. Usually she writes back on the same day or at most by the next morning. I scan the army of owls every morning, looking hard for the bright pink floral stationary I bought for her last Christmas to write me with, but to no avail, not a single letter has arrived. It's been four days.
Maybe I shouldn't worry too much. Maybe she's just too busy to write back right away. Or maybe the owl got lost and gave the letter to the wrong Ms. Iris Magnolia Woodberry. Perhaps I spelled her name wrong. Maybe she ran out of quills and keeps forgetting to buy new ones.
I remember the first time I met Gran. I was around fourteen, pubescent, and extremely angry. She looked like the craziest woman in the world the moment I stepped off the train at Hogsmeade. Her white hair was frizzy and it stuck out in every direction, despite the fact that she had tried to tame the spurs down with flower-shaped hair barrettes. She gave me a huge smile and a big hug, as if she had known me my entire life and kept calling me "dearie" or "sweetie" or "honey bunches".
To say the least, I hated her. But Gran grows on people. You can never be mean to her no matter how much you try, because it seems that she has this barrier that just totally cancels out any negative feelings. Although this sounds extremely trite, she changed me. I'm no longer the gloomy, spiteful, brat I was once before. Now I'm the gloomy, spiteful, appreciative young lady today. Maybe all of her food just made my life a little bit better.
Imagining life without Gran is like imagining life without sugar or salt. She tends to sweeten things up in her very own way, and without her life would seem really dull and bland. What I do know is that she is the one person who I can trust or call in a time of need, despite the fact that she's my landlady. If everyone in the world would have someone like Gran in their lives, the world would surely be a happier place.
I make my way towards Charms the next Monday still with no reply. Now I'm so extremely worried, that I'm not quite sure what to do. The school can't do anything, and I surely can't do anything because the situation is still unclear. Our first trip to Hogsmeade is in two weeks, and all I need is an answer that Gran is alright. Would the school let me leave for half a day just to check in on her? She's not even related to me—why would they? The only thing I can do is write her another letter concerning whether or not she's in any sort of danger and perhaps that will tell me something if she doesn't reply to that one. I take a short detour to the owlery. Class doesn't start for another thirty minutes, anyway.
Dear Gran,
Why haven't you replied yet? I'm getting kind of worried here. Are you alright? Did something happen? Don't worry about me, I'm totally fine. Please write back soon!
Love,
Ivy
With a sigh, I fold the short note and send it off with a small tawny, who seems a lot nicer that most of the other owls. Checking my watch, I quickly run off to the Charms room, taking as many shortcuts as possible in order to prevent any more tardies to build up on my already bulky list.
There's been something that I've forgotten. It's so extremely obvious, but that's not important right now—all I care about right now is Gran. I shake my head briefly as I run off by a set of stairs, hoping that there won't be any encounters with—
SPLAT
.
Cold water seeps from my head to my shoulders, slowly making its way down until I am thoroughly soaked and dripping wet. I gasp from the shock. It's not only cold—it's
icy
. I snap my head upwards, flinging up at least two pounds of sopping hair to find James Potter grinning down at me from the stair balcony holding an empty bucket. Sirius is right next to him. He waves smugly.
Wow. Are you bloody
serious
? I should probably yell at them. Or dock points from Gryffindor. Give them more detentions. Curse their sorry arses into oblivion. Maybe all of the above.
"How's the weather down there?" James taunts.
"Peachy," I growl spitting out a bit of water. I take a quick glance at my watch, noting that class will start within a minute and the Charms room is almost eight minutes away.
Shit.
"Look, I really don't have time to play," I spit as I begin to turn away, "You two go on with your pathetic lives, and just
leave me the hell alo—."
SMACK.
Oh, god. Ow, ow, ow, ow,
ow.
Ugh why do I fall on the floor so much. Why does the stupid floor have to be wet. Why does my life have to have me in it.
The two break out into hysterical laughter, banging their fists on the ledge that's preventing the two from falling over.
"On your back often, Parker?" Sirius says through their guffaws. Their laughter increases ten-fold.
I snap back up and throw them a quick glare, despite the splitting pain emitting from my tailbone and the back of my head. I walk off, making sure to flash my favorite finger back at them, ignoring their continuous and maddening hilarity.
How did they know that I was going by there? Have they been following me around? Where did they even find all that icy water? I run as fast as I can to Charms, which doesn't help at all. I'm soaking wet and extremely freezing, seemingly five times worse especially since that this damned castle is drafty and it's extremely windy outside. I slide into Flitwick's class into the seat closest to the door and set my things beside me, hopefully no one notices my late entrance. I've done this so much since charms is my first class on Mondays. What can I say? It's not like I'm the only one who does it.
"Late again, Miss Parker?" sighs Professor, not even turning around from the board.
"Erm… yeah." Everyone's still staring at me, especially the condition I'm in.
"What's your excuse this time?"
I adjust myself on my seat. My hair's still dripping. "I got a bucket of water dumped on me?" I squeak.
Something tells me that he doesn't believe a single word I ever say. Someone coughs awkwardly in the back of the class and I hear a few whispers, but it's nothing I can decipher clearly.
Flitwick looks peeved, but he never blows up in front of the class. "Lucky for you, Miss Parker, we're learning drying charms," he says, "Now, everyone, group up into threes and turn to page 234. When you're ready, go and collect a bucket of water for your group at the front of the classroom."
Wait, what? Don't tell me that's where they got the buckets…. What are we going to do with those exactly?
I try to shrug that off, drifting off to my usual group consisting of the only two Slytherins in the class. None of us ever really talk to each other unless we need to, and I think it's best that way. Audrey Williams shares the dorm with me, and apparently she gets around because I hardly ever see her in there. The other, Evan Rosier, is just
creepy
. He never bothers me, but there are rumors around saying that he used dark magic against some of the other students. He's on my list of people to avoid whenever possible.
"Now everyone, repeat after me,
siccus
," Professor recites from the front of the room. Everyone repeats it dully. "Yes, yes. Excellent. Now, everyone, this charm will allow you to take someone or something from soaking wet to absolutely dry." At least I don't have to sit though this whole stupid class wet and shivering to the bone. "Usually we practice this on wet cloth, but I thought this year we'd have a little bit of fun. So choose one person in your group" —say,
what
— "to use as an example" —I really, really
, really
don't like where this is going— "for your group" —oh, that's great because we're all best friends and it'll be great fun— "and when you've chosen that person take the bucket and go ahead and dump it on them." I shiver uncomfortably when I feel eyes on my side. Audrey and Evan are staring at me intently. It's like I even have a say in this situation.
They better be bloody good at charms.
---
(A/N): Oh, man it feels like it's been forever. I hope this chapter didn't disappoint you as much as it disappointed me. This chapter used to be about 6000 words but I cut the last half for use of in later chapters and I rewrote a second half that I can't ever seem to be happy about. :c But ah , well, at least I finished. I seriously rushed to get this submitted asap. And it's longer than ever, so I hope that satisfied your thirst for more. (wow that sounds cheesy lol) Although these past two have pretty much been filler chapters, I swear it'll get more interesting even though it seems like this is a downgrade from the last chapter haha. I've got quite a lot up my sleeve ;]
I want to take a second to thank all of you who have favorited and reviewed this story. It's getting so much more response than I'd ever think it ever would for my first story! Wow almost 60 reviews and over 80 favs. I love you guys! If you have any questions, I have an Ask the Author thingy up. Go ask some questions! I'm excited to use it haha. And leave a review!! It's like food for me.
p.s.- Check out my BFFFFFFFFF's stories! She's my support system/person to call when I i have major writer's block at 12 at night. She's in my favorite authors list. <3 gooo~
---
Previous Chapter
Next Chapter
---
Favorite&nbsp|Reading List&nbsp|Currently Reading
Write a Review
Trapped.:

Letters
---
Other Similar Stories

Before They Fall
by Jchrissy


Fools in Love
by SiriuslyNot


Revenge and ...
by LumosAndNox