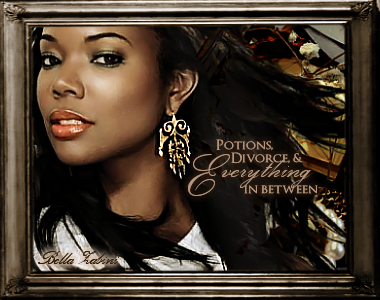 Beautiful chapter image by SwissMiss at TDA!
It was sometimes unbelievable how ridiculous Amy could be. Going out with Scorpius Malfoy? What an idea. And Laura had been just as bad, actually, bitching about him like that when he was sitting right behind them. Everyone else in the class had been talking loudly, so he probably wouldn't have heard them, but that was hardly the point. Rose herself didn't like Malfoy particularly, it was just … Well, in all honesty, she didn't really know how she felt about him.
Hugely irritating was probably the best way to describe it. To an extent, a lot of what Laura had said about him was true – he could be rude and unpleasant, and was generally smug and supercilious – but it was clear that there was a hint of decency hidden in there under the layers of arrogance and disagreeableness. However, in Rose's mind, this just made him all the more annoying.
For one thing, Rose just couldn't understand him at all. He was like a puzzle that, no matter how hard she worked at it, she just couldn't solve, and if there was one thing she hated, it was not being able to comprehend something. So, no matter how much she tried to pretend, even to herself, that she didn't, she just found Malfoy infuriating beyond description.
Sure, he could be unpleasant, rude, and snide, but small things he did sometimes showed that he clearly was a genuinely good person. Rose couldn't understand how one minute he could be delighting in hexing Hufflepuffs, and then helping first-years with their homework in the library the next. It just didn't make sense. Stupid complex character.
"Rose?"
She looked up, startled, her thoughts interrupted. When she saw who it was, however, her face broke into a smile. "Hey, Al," she said as the black-haired boy took the seat beside her. "How was Herbology?" she asked (this was what Al took instead of Charms).
"Oh, really good actually," he said enthusiastically. "Neville gave Goyle and Zabini detention for 'accidentally' vandalising his mimbulus mimbeltonia."
Rose gave a snort of laughter. "Hey, don't be so mean," Al admonished. "Neville was totally upset about it."
"You were the one who said it was a really good lesson," she pointed out.
"Well yeah, it was," he admitted. "I love seeing the Slytherins being yelled at."
"Yeah, same," Rose agreed. "Then again, who doesn't?"
"Oh my God, I almost forgot!" Al exclaimed suddenly and somewhat randomly. "You know how I said he gave them detention?" – she nodded – "Well, it's on Saturday!"
"Are you serious?" Rose said excitedly.
"Yes," Al replied gleefully. "I bet Neville did it on purpose, actually so Zabini would miss the match."
"Yeah, maybe –" Rose started, but broke off when she saw that Professor Zabini had entered the dungeon and therefore that day's potions lesson had begun. As Zabini started to take the register, she whispered to Al, "Where're Molly and Rachel? He'll kill them if they're late."
"Both in the hospital wing," he replied. "There must be a flu going round or something."
Rose was about to sceptically say that they were probably both skiving, when Zabini announced that there was going to be a change in the seating arrangements, and for the next couple of weeks he wanted them to work in pairs. Rose and Al instinctively shuffled closer to each other, but Zabini picked up a piece of parchment from his desk and began to read off a list of names. "Adams and Fairfax, Macmillan and Bell…"
Rose reasoned that, seeing as it was quite a small class, she had a fair chance of getting paired with one of her fellow Gryffindors (Al, Molly or Rachel, despite the fact two were off sick), or perhaps one of the Hufflepuffs… well, actually she'd settle for anyone who wasn't Bella Zabini.
"Bletchley and Grace," Zabini continued. "Molly Weasley and Bella…"
Molly won't be happy about that
, Rose thought, but was happy all the same that she hadn't been landed with her.
"Potter and Mclaggen…"
Beside her, Al let out a low groan; the two of them had been sworn enemies ever since Al had been made Seeker ahead of Mclaggen on the Gryffindor Quidditch team. Rose, however, found their whole rivalry rather amusing.
"Rose Weasley and Malfoy…"
Bugger.


---



Yes!
At his table on the other side of the dungeon, Scorpius was rather more pleased about his pairing than Rose was. Bletchley too looked delighted (it was common knowledge that he had a huge crush on Grace. Well, common knowledge for everyone except Grace, who had somehow managed not to notice.) Bella, on the other hand, didn't look quite so pleased and was muttering insults to her father under her breath.
Once Zabini had finished reading out the list of names, Scorpius picked up his books, quills, and parchment and headed over to Rose's table, taking the seat Potter had just vacated.
"Hey, Weasley," he said.
"Hi."
Scorpius decided that seeing as Zabini was currently distracted (having pointed out that their partners weren't here, Hannah Macmillan and Bella were now arguing with him against working with each other) it might be a good idea to start up some sort of conversation with Rose. Having decided this, there then came the problem of what he should talk to her about. The work? Quidditch? The steak and kidney pie they'd had at lunch?
Then, seeing a copy of Romeo and Juliet lying on the desk in front of him and deciding that making conversation about this would make him seem both interesting and intelligent, he asked, "This yours?"
"Oh, yeah," she said, taking the book off the table and placing it in her bag. "Have you read it?"
"Yes –"
Oh, we have so much in common please, please, please will you go out with me?
– "it's good, isn't it?"
"Yes."
"Wherefore art thou Romeo, a rose by any other name would smell as sweet, and all that." Seriously, what was he saying? Just
try
and be cool.
"Yeah…" She looked a little confused now, probably unnerved by his fairly bizarre behaviour.
Mercifully, just at that moment Zabini resolved the Bella/Hannah issue by declaring that if he heard another word from either of them they would both be in detention from then until Christmas, and he was able to continue with the lesson.
Note to self
, Scorpius thought,
never, ever try to make small-talk again. You are really bad at it
.
Unfortunately, most of the rest of the lesson continued in this awkward way. He was unused to being in such close proximity to Rose, and therefore found himself getting rather flustered, on more than one occasion coming out with something really idiotic. Seriously, what sort of person uses 'no problemo' in a normal conversation? And 'yes, indeedio'? He had literally been able to feel his face growing redder with embarrassment by the moment. Not attractive.
Rose, mercifully, was too polite to make any comment on his rather odd behaviour and was perfectly civil to him throughout. Civil, but indifferent, always indifferent. Then again, considering what he'd done to her in the past, he couldn't really expect her to like him particularly. After all, he was the guy who had tripped her up in front of the entire potions class that day in the first year, who had thrown pieces of Droobles Best Blowing Gum into her hair from the back of the Charms classroom (along with Melanie Flint and Bella), and who had knocked her off her broom after that Quidditch match in their third year. Bloody hell, his younger self was an idiot.
The lesson carried on in this quite innocent (if somewhat awkward) fashion for the next half hour or so, and Scorpius was just starting to think that maybe things weren't
so
bad, when things took yet another turn for the worst. What had he done to deserve such bad karma?
He was simply flicking through his textbook, looking to see whether the potion was meant to be stirred clockwise or counter clockwise, when all of a sudden, something fell out of it, a sheet of paper that floated through the air and eventually came to land on the floor. As it was easily within her reach, Rose leant down, picked it up, and handed it to him. Scorpius's heart sank as he saw what it was: that bloody wedding invitation he'd been looking for the last month or so, and which he now remembered he'd been using as a bookmark. Crap.
"Who's wedding is it?" Rose asked, apparently thinking it would be polite to inquire.
"Um, my mother's," he said somewhat reluctantly.
"Oh." She looked extremely surprised. "I didn't know your parents were…"
"Yeah," he said.
"Er, I'm sorry," she said, clearly considering it an appropriate response.
"Thanks," he said, "but it's fine, really. They got divorced when I was eleven, so I'm pretty much used to it by now."
He checked the textbook again and discovered that daisy roots needed to be added to the potion before it was stirred. He did this, stirred it counter clockwise, and then was at a loss as to what to do next. Rather unfortunately, the potion then had to be left to brew, so they would either have to sit there in uncomfortable silence for the next thirteen minutes or strike up a conversation. Rose was clearly thinking the same thing.
"So – er – when's the wedding?" she asked, obviously for want of anything else to say.
"December," he answered.
She gave a tentative smile. "Won't it be a bit cold?"
"Probably not," he said, "it's in Italy."
"Oh. It's – um – nice there," she said somewhat lamely. "Have you been before?"
"Yeah, well, the guy she's marrying, Carlo, is Italian, and they live there, so… yeah."
Scorpius was rather surprised to find himself saying all this. Usually, he hated talking about anything even remotely connected to his parents' divorce. His stomach gave a squirm of guilt as he remembered that he had yet to inform his father of his mother's remarriage. He'd been putting it off because he knew Draco wouldn't take it well, and then, as the bearer of the bad news, his father would no doubt take it out on him.
Thankfully, Rose seemed to decide that she had gone too far and promptly dropped the subject. "Um… the fire's not hot enough," she said after a while.
Scorpius glanced down at the cauldron. "Oh, yeah." After dealing with the fire, he was forced to look back at Rose. The problem was, there were so many dirty thoughts going through his head just then that it was hard to concentrate on anything else. Oh, why did she have to be so gorgeous with those big brown eyes and adorable freckles and full lips and
really
nice legs and –
"How long has it been brewing?" he asked, purely to distract himself.
"Nearly five minutes," she answered.
Merlin, was she serious? It felt about three times that. "Oh," he said feebly. After a moment, he ventured, even more pathetically, "Who d'you think would win in a fight: Potter or Mclaggen?"
She looked a little surprised, possibly at his knowledge of Gryffindor enmities. She glanced over to where Mclaggen was pointing a large silver knife threateningly in Al's direction. "I'll have to go with Al, won't I, for loyalty," she said. "Who's your bet on?"
"Mclaggen, I think," Scorpius said. "He's bigger."
"Bletchley looks happy to be with Zabini," Rose commented after a moment.
"Yeah," he agreed, rather surprised at her knowledge of Slytherins' unrequited crushes, "he will be."
They fell into yet another uncomfortable silence, the longest one yet. As Scorpius idly observed a spider that was scuttling along the desk, it occurred to him that Professor Zabini seemed to be on something of a matchmaking mission. After all, he'd paired Grace with Bletchley, Scorpius with Rose, even Mclaggen with Potter (half the school – well, the sixth-year Slytherins, anyway – were convinced that the only reason they were so hostile towards each other was because secretly they were madly in love).
"Are you playing this weekend?" Rose asked, breaking the silence at last.
"What?" It took him a moment to realise what she was talking about. Then it dawned on him: the Gryffindor vs. Slytherin Quidditch match that Saturday. It also dawned on him that his team was nowhere near ready and that as the captain he should probably do something about it. "Oh, yeah," he said. "You'll be too, I suppose."
"Yeah." She gave a small, sympathetic sort of smile. "Sorry about Zabini."
Scorpius was rather thrown by this. What was she talking about? After all, he himself was generally sorry that Bella was on the team (unfortunately, she was by far the best Seeker in the house), but Rose clearly didn't mean that. "What d'you mean?" he asked.
It was her turn to look confused. "Well, 'cause she won't be playing will she? Didn't you know?"
Scorpius was convinced he was having a heart attack. "She's… she's what?"
"Yeah, well, she's got detention." Rose looked as though she was regretting entering into the conversation at all. Suddenly, she started. "Oh, thirteen minutes is up."
While she dealt with the potion, an utterly irate Scorpius threw a balled-up piece of parchment at the back of Bella's head. She turned in her seat and hissed, "What?!"
"You – are – so – dead!" he mouthed back.
---
A/N:
Thanks so much for reading! I know the whole working-together-in-class thing was horribly cliche, so for that I truly apologise. I did write this chapter a couple of times using different settings but I didn't feel it worked as well, so I decided to risk this one... I hope it wasn't too unbearable... :/ As usual, thanks to Tomfeltonisdeadsexy for doing a wonderful job of beta'ing this!