A/N: Ha ha, a short and sweet treat. I had sudden inspiration with this chapter and it seemed to flow from my finger tips in my free period, so I ignored my ton load of essays and created this. I enjoyed writing this chapter more than the last, dunno if that makes it any better.
Read, review, enjoy?
Warning: Strong language, mild violence.
---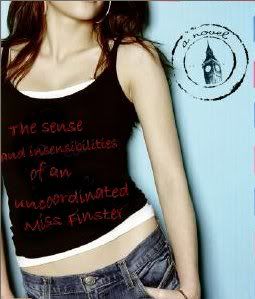 I don't know why they call it heartbreak. It feels like every other part of my body is broken too. ~Missy Altijd
Billy McGuiness....
Billy sodding McGuiness
Billy-effing-i-hate-you-McGuiness
Billy-rip-out-your-heart-stomp-on-it-kick-you-in-the-head-McGuiness
Billy-trick-you-into-falling-in-love-with-him-then-publicly-humilate-you-McGuiness
Yeah...that guy
Trembling with something I couldn't distinguish between anger, nerves or heartbreak I sat on the rickety stool and kept my gaze turned stonily to the front, my body so stiff I didn't dare twitch my eyelash in his direction for fear he'd try to look in my direction.
You know I go on about having more bad luck than a jilted bride, Friday 13th and a cracked mirror put together…well…maybe you're beginning to see exactly why this is now.
Swallowing deeply and with all the grace of an ice sculpture, I trained my gaze to the front of the classroom and tried to take in some of the words Professor Snape was saying. However, when your ears seem to be whistling like a kettle and you're brain is shouting out 'oh shit' and 'crappety crap with knobs on' at regular intervals, this is a little hard to do. I imagined I looked like a petrified statue with smoke coming out of my ears and the posture of someone with a cue up one's nether regions. Why-
Oh god he just brushed his arm against me – eek!
My little squeak of terror caused Wood to give me a strange look, Snape to sneer at me and Billy McGuiness look smugly at me, almost glad to know he still had power over me.
Obviously Billy McGuiness was pure evil.
I guess you maybe wondering why he is always referred to by his first and last name and never just as plain old 'Billy', for you see, that would be considered the greatest crime. Billy McGuiness is proud of his lineage you see, just as all his family are, for their blood line and status dates back hundreds of years to Saphile McGuiness who is said to have been a close friend of Merlin's. Whether the old tale of their close friendship is true no one knows, because as is the case with legends, they become tattered, frayed and then darned in certain places.
It is, therefore, considered a sin of the first degree to address Billy McGuiness with anything less than his full name, as Marcus Flint once found out (his right buttock has apparently never been the same since). Billy McGuiness is always Billy McGuiness, and to distinguish between the first and last name would ultimately result in your death. He wasn't even really called Billy but no one knew that except me and his family and perhaps one of his more ardent and stalkerish fans. His real name was Wilbert which kind of ruined the heartbreaking, hotness and cool attitude appearance.
"Ella," a warm breathed whisper reached my ear and caused me to freeze even more and my eyes to bulge from fright.
I duly ignored as best I could without hyperventilating or running screaming from the classroom…
Damn Billy McGuiness – the dickhead without the dick. The supreme jerk, the –
Oh.
I guess I should explain it before I begin to rant too much.
Billy McGuiness broke my heart two years ago when I was a naïve and innocent little fourth year. It is odd to look back at it now and remember the lightheartness I felt, the love and then the tears and misery. He was the popular preppy Hufflepuff guy with his own fan club and a legion of girls following him about in the hope he'd give them a smile, whilst I was the quiet and nervous looking girl in the year below who trailed behind the popular crowd. At some point he gave me a coveted glance, a quick word that grew into a conversation that was followed by hours sat talking and eventually…well, I think you can guess what two mouths can do together.
And….
He broke my heart in a way that you'd disbelieve if I told you (so I won't) and cynical twisted Ella Finster was born. I have many regrets about the whole thing, especially the – no. I'm not going to go into details…or to be honest, I don't want to go into details. It's not a time in my life I want to relive and some things are definitely better kept secret.
For now at least…
"Ella long time no see." Billy grinned at me, as though he hadn't ripped out my heart and stomped on it two years ago. "I missed you."
"The only thing you miss Billy is your own reflection," I sniffed, sprinkling crushed unicorn horn into my cauldron.
"Still as feisty as ever I see," my comment only seemed to spur him on, "your cynicism means you must still be pining over me."
"Pining over the fact I didn't kill you when I had the chance," I muttered disgusted by his presence.
"Hey, what's going on here?" Wood butted his big unwanted head into the conversation.
"Nothing." I mutter, bending my head over my cauldron and contemplating throwing myself into the burning froth to escape the inevitable painful conversation about to occur.
"Just a friendly conversation Wood," Billy nodded in his direction. "How do you think you'll fair against Slytherin in the next match."
"You lot have no chance," Wood began and I was glad of the Quidditch distraction for once in my life and hoped it would go on for a few hours so I could sneak away.
But sadly, like most things in my life, nothing ever seemed to happen that I wanted it to.
"So why have you been moved up to our year then Ella? Are you too clever for your year then?" McGuiness tried to engage me back in conversation but I was having none of it and promptly ignored him. However, Wood seemed only too happy to answer for me and moan about me at the same time. For once, I wasn't willing to moan back.
"Battled a Dementor about two weeks ago and Dumbledore thought her educational abilities should be embraced and that she was too clever for sixth year," Wood looked annoyed. "Plus McGonagall thought it would be a good idea if I showed her around our year and helped her out. Damn stupid idea."
"I always knew you were destined for great things Ella," Billy smirked at me. "Even if you were clumsy as hell."
I merely sniffed and attempted to tune them both out.
"She's a walking talking disaster," Wood pointed out, "and I'm stuck with her."
"I'll take her off your hands if you want," Billy said silkily causing my eyes to go wide and me to shuffle a little bit closer to Wood who took in the display with a frown.
"How do you know Ella then?" Wood asked curiously. "You seem remarkably chummy for two people who only seem to have met ten minutes ago."
"I knew Ella back in the good old days," Billy grinned evilly at me, sensing my discomfort. "I grew up two streets away from her and we used to play together when we were little. I haven't talked to her in years and we were just…discussing the good old days."
Swallowing deeply, I returned to my potion and breathed in the heady fumes to try and calm myself down.
Billy McGuiness was out for my blood. Billy McGuiness was about to destroy my life.
I knew my life would get worse from this point onwards; Billy McGuiness had leverage over me, he knew my deepest darkest secrets and could spill them to the people I despised the most and who would destroy me at the drop of a hat.
I was dead.
---
"So how was your first day?" Indy asked, looking up from the tea leaves she was studying as I barged into my room and kicked my trunk at the bottom of the bed whilst hissing manically.
Seriously, you'd think she'd have got the answer from that display.
"Terrible," I spat. "I got landed with some first class bimbos in Transfiguration, nearly got murdered by Jaz in Charms and was forced to sit next to Wood in Potions and Charms. Then the cherry on the very rotten cat food cake is the fact in Potions I've been placed next to the most evil bugger to walk the earth."
"Jaz?" Indy asked confused.
"No not Jaz! Someone who makes my murderous instinct even more pronounced. Someone I thought had kicked the bucket like I'd wished him to."
"Um…Marcus Flint?" Indy attempted again turning her tea cup from side to side to study the leaves.
"No! How can you not realise who I'm on about?" I was hurt; this was after all my best friend, she should know my enemies as well as I did.
"Look, you hate most people," Indy pointed out, "it's hard to distinguish one evil soul from another."
"It's Billy McGuiness," I spat, stomping my foot in a burst of anger, too impatient for her to guess.
"Billy who?" Indy was more interested in studying her tea cup to find her future than listen to me.
"You know Billy McGuiness," I was growing impatient now.
"Nope. I know a Billy McCain though."
"Billy McGuiness, resident womaniser and the guy that broke my heart two years ago!" I threw my hands to the skies for a bit of dramatic accompaniment.
"Noooooooooooooo!!!!" Indy drew out the word in shocked tones, eyes bulging from her surprise which wasn't really her best look.
"Exactly my reaction," I said annoyed.
"But he broke-"
"Yes."
"He helped Jaz to-"
"Yes."
"The one you gave your-"
"Yes, alright, yes! That sodding McGuiness!"
"But I thought he'd left school?" Indy was obviously confused by all of this. "We didn't seem him at all last year."
"ven the most deathly illnesses can't be exterminated forever. Plus, if that's not bad enough he knows ALL my secrets because I, the stupid great oaf that I am, told him them when I thought it was meant to be forever," I spun back round towards her, "because someone told me honesty in a relationship was the key to success! Well some chuffing success that turned out to be!"
"What do I know?" She merely shrugged at my accusation. "It's your fault for trusting the advice of someone whose longest relationship was three minutes and that was only because I'd accidentally stuck his lips to mine with a sticking charm."
Because she was right I merely pursed my lips together and turned on my heel to begin pacing again.
"God was Potions a painful lesson," I cringed just remembering the tension. "I was forced to sit between Wood and Billy McGuiness and listen to them go on about me; Wood about my failings, McGuiness trying to get me to blurt out about our past. See this is why I hate boys – I'm constantly thrust into the presence of people whose mission in life is to make mine miserable. Why the hell would anyone want to go out with a boy – they're pigs!"
"Calm down," Indy glanced at me as she gave up with the tea leaves and reached for a magazine instead. "I'm sure Wood wasn't too bad. So what if he just annoyed you today, it's only some passing comments."
"That's not the worst of it!" I hissed, pacing back and forth in front of Indy's bed. "You won't believe what he did!"
"What's he done now?" Indy sighed, not raising her eyes from Witch Weekly Magazine's 'Top Tips to Trap your lover'.
"He called me a walking disaster!" I spat, tripping over a shoe lying on the floor.
"He's so wrong." She said, nodding her head as her eyes read the article.
"Thanks." I felt a bit better knowing I had my friend on my side.
"You're a disaster sitting down as well."
"Yeah – what!" I spun round and faced her, hands on my hips in a position I wished to be dominating and scary but merely gave me hunched shoulders and the resemblance of a monkey.
"You know I think you and him have a…'thing' going on," Indy nodded to herself, "yes a 'thing'. I have yet to decide what this 'thing' is but it's definitely a 'thing'."
"A coherent explanation as always," I muttered sarcastically.
"There's amorous currents that run between you," She wiggled her fingers to demonstrate these currents, "my seer's abilities have picked up on it."
"There are no currents of any kind but loathing passing between Wood and me," I bit off.
"The lady doth protest too much," Indy nodded wisely. "I bet that you will end up with him by the end of the school year and if I win you have to do a dare of my choice."
"I don't just bet, I 100% know that Wood and I will never get together even if the end of the world was approaching," I smiled smugly, "Therefore, I accept the bet and look forward to when you do a dare when you lose."
"You and Wood have a 'thing,' – I've seen it in the stars. You can't deny fate."
"Look shut up about this you're wrong-" I was beginning to get fed up with this now.
"Ella and Wood sitting in a tree," She began making kissy faces and batting her eyelashes, "K-I-S-S-"
"Oh, go and kiss a Scamander." I muttered, throwing open the dormitory door and stomping down to the common room, scouring the assemble of milling students for the one that I loathed the most, ready to vent all my anger upon his person…
And he wasn't there.
Frowning, I took another detailed scan of the common room, my eyes whisking over students sat in the armchairs, those doing homework and the few playing chess in the corner.
No Wood…hmm…what to do now?
I was just about to set off for the library and see if by some miracle he'd discovered that place, when an atrocious sound reached my ears. Covering them from further onslaught I glanced about and noticed everyone else in the common room seemed to have done the same, sending annoyed looks towards the boys dormitory staircase where the screeching noise seemed to be emanating from.
Straining what I had left of my ears, I managed to pick out a few out of tune words from the hideous rendition of an old Quidditch song:
"Gryffindors, Gryffindors the almighty lions
When we win the Quidditch cup, Slytherin will be crying
Dressed in red, hearts on our sleeves
We're the ones that aim to please
Brave and courageous, a flying force to fear
We're going to win the Quidditch cup, this year!!!"
Oh dear lord was that a dreadful rendition of a truly dreadful song that had been created as a joke last year for luck. We were supposed to chant that and many more terrible verses to spur on our Quidditch team. It hadn't really met much success though, either with the singers or the players so after ten months I'd hoped it'd been put to bed…but no. I could only assume that the singer was either someone who'd drunk too much firewhisky or the creator of that dreadful song. Gazing, as most of the common room also was at that point, towards the boys staircase I waited for the offendor to appear. Honestly they had to be some weird git –
"Wood?" I muttered as the very man appeared whistling the horrendous tune.
Coming down the boys stairs, dressed in all his red Quidditch finery, his hair adorably mussed up, his kit straining across his muscular-
No, I shook my head frantically until it rattled, I must not think these thoughts. Ew, I can't believe I called Wood's hair 'adorable'. All those mind numbing conversations today must have fried my circuits more than I thought they had.
"Have you been hit by a jinx or something?"
"I'm ready for our first study session," I told him primly, lips pursed.
"What study session?" He looked confused.
"The session where I'm meant to stop you failing seventh year," I poked him angrily in the chest and got a raised eyebrow in response.
"No can do I'm afraid runt," I bristled at that name and got a smirk in response, "I've got Quidditch practice."
"Surely you can put off playing with your balls for half an hour," I replied sarcastically.
"My balls, as you put it, are of the utmost important right now. Our game against Hufflepuff is only a few weeks away and we're still quite rusty on a few moves," he said quite bitterly.
"Look, however much I don't want to do this I made a promise and I keep my promises. We are having a study session!" I fixed him with a look.
"No we aren't. I'm off to play Quidditch." He picked his broomstick up and slung it over his shoulders. "Later runt," elbowing past me he set off for the portrait whistling a merry tune.
"I'll tell McGonagall." I didn't even have to turn round to know he'd stopped.
"And why would that scare me?" He tried to pretend it wouldn't.
"Because she is head of Gryffindor house and thus decides whose Gryffindor Quidditch captain and can easily take that title from an undeserving baboon like you." A twisted smile spread across my features as I slowly turned back round to face him.
"I may hate you runt but I do admire your malicious streak sometimes," he sighed knowing he was defeated and rubbing a weary hand across his face.
"Just whatever you do, be here for six o'clock, I'm sure you and your inflated ego can manage to remember that."
"Yeah yeah."
"Six o'clock!" I shouted at the retreating back and got a rude gesture in reply.
God did I want to murder him.
---
The murderous instinct got worse as the minutes slowly ticked past the six o'clock barrier. As five minutes became ten minutes, ten minutes became thirty minutes and thirty minutes became an hour, the vein in my temple was throbbing angrily and I had to bite down on the inside of my cheek to contain my anger.
He was an HOUR late for our meeting. An hour! How can anyone be an half an hour late for anything, let alone an hour when all you have to do is walk from one end of the school to the other?
Hands on hips, face drawn into a scowl, I paced back and forth amongst the throng of students milling in the common room, earning some strange looks, or stranger than normal looks anyway. Muttering words like 'pillock' 'dweeb' and 'butthead' at furious regular intervals, that muscle was twitching painfully in my temple again from my outrage.
How could he do this?
No, seriously, how could he do this? I suppose he could have forgotten, but considering he was one of those annoyingly anal people I doubt this was the case. No…he was being decidedly Woodish and deliberately not turning off to annoy me. Never mind it was for his benefit, the idiot had obviously decided to piss me off whatever the cost.
Well, he was about to pay. No one messed with Eleanor Lily Finster and got away with it.
Well…ok they did…but not this time!
Spitting manically, I elbowed students out of my way as I stormed to the portrait hole and threw it open, clambering inelegantly through in my bid to get even with Wood.
I began to picture highly satisfying ways of torturing Wood, such as frying him on a pig roast, sticking spikes in places God intended to be treated nicely, cursing him till he was black and blue and finally a combination of all three. Rubbing my hands with glee at the thought, drooling a little bit and looking completely barmy with a mad expression on my face, these thoughts filled my head nicely as I walked through the corridors on my way to the Quidditch pitch. Sure, I may have looked so manic that a first year ran screaming from me and others ducked between suits of armour to avoid me, but sometimes madness is the price we must pay for our revenge.
Before I knew it I was walking through the entrance hall doors, striding towards the Quidditch pitch with one goal in mind; murder Wood. So focussed was I on this mission I didn't notice a very important detail.
It was raining. No, not raining - hurricane weather.
Rain fell like millions of needles from the sky, drumming painfully onto my skin, whilst the sky belched out thunder at short intervals and lightening lit up the sky. Perfect weather then for a lovely argument.
Barely containing a scream of anger and controlling the urge to stamp my foot and shake my hand at the sky, I ran for all I was worth towards the Quidditch Pitch on the other side of the grounds, not stopping until I saw the brightly coloured hoops and small dots whizzing around on broomsticks.
There was the pratt; stalking up and down a patch of grass shouting orders at his team mates – a regular devil in the making. He seemed displeased and kept shaking his fist at the group stood before him, all who looked bored and faintly like drowned rats. Having completely forgotten about an audience, I felt my nerve stumble a bit, before my fury took over and I began screaming my head off with as much grace as ever.
"WOOD!!!!!!" I shrieked like a banshee with a megaphone. "Get your over-inflated arse that doubles for a brain over here right NOW!"
He ignored me – or didn't hear. I preferred to think that he was just being ignorant, giving me more of a reason to shout at him.
"Wood you heathen bellied widget!" I ran down the small embankment, basically toppling at his side. He just ignored this display and continued walking backwards and forwards, hands on hips and shouting orders.
"WOOD!!!"
"Why are you in such a pissy mood?" Wood asked eventually as his team seemed to be disregarding his orders in favour of watching what was sure to be a heated argument. "Surely they haven't announced the Charms Club is closing down?"
"You are impossible!" I screeched at him, advancing towards him. "You are an HOUR late for our meeting!" I hissed through clenched teeth, rain streaming down my face and blurring my angry glare.
"So?" He shrugged and turned back to his team.
"Get your arse into gear and get moving! Back to the castle now!" I shouted at him with more bravado than I felt, pointing threateningly in the direction of the Hogwarts. "Or you'll be sorry."
Actually, he didn't look sorry; he looked as if he wished to set me on fire and pull all my limbs off whilst scraping my eyes out. But you know, sometimes looks don't convey everything.
From the corner of my eye I saw Fred and George giving me thumps up, miming high fives and mouthing 'great job' in my direction. Wood, noticing my quivering smirk, whipped his head round and glared at the Twins who promptly feigned looks of innocence as they looked in opposite directions, hands in pockets whilst whistling.
"You two," he pointed at them annoyed, "don't you have anything better to do?"
"Nah," George shook his head.
"Zilch," Fred agreed.
"What about doing the job you're supposed to do and you beat something?" Wood pointed out overly nice.
"Who do you have in mind? Cos we draw the line at girls." George looked over in my direction. "We're not your bouncers."
"I mean get on your broomsticks now and play your positions." Wood said from between clenched teeth as he began to make movements to continue with the session.
"You're not carrying on practice are you?" I asked in disbelief.
"Course I am. First match is only a few weeks away and it's against Slytherin. We need to practice day and night if we're going to win the cup this year." He straightened up.
"Well not now you aren't. You're going to march up those steps and have the study session we're meant to have or you're going to be very very sorry."
"Yeah right." He scoffed
"I mean it Wood!" I shouted at him as he began to mount his broomstick.
"I mean it Wood." He mimicked in an extremely high pitched voice that in no way resembled mine.
"That was childish," I snarled, "and didn't sound like me at all, just like you'd been turned into a castrated squirrel. Now are you going to get off your broomstick like a good little boy and come to the damn study session?"
"Um…." He pretended to think about it, "No," and with that he leaned forward on his broomstick and prepared to take flight.
Which was the reason I did the insensible thing I did…
Looking back I didn't know why I did it, I guess because in my blur of anger it may have seemed like a good idea for a few fleeting minutes…even though in hindsight it was one of those cringe worthy moments that deserve an Oscar for stupidity. Without any thought, any planning or any common sense whatsoever I did something that still makes me cringe at night.
Grabbing hold of the back of his robes, I dug in my heels as the broomstick began to take flight, and yanked him backwards as hard as I could. Obviously misjudging my own strength, how weak he was and his feeble hold on the broomstick, my vicious tug sent him hurtling backwards from his broomstick…
Into me...pushing me backwards…
Into the mud…
The git
Sandwiched between the layers of mud and Wood, I wondered why the hell I always ended up in these positions. Why was I always attacked by mud, walls, floors, stairs, trees and sweaty Quidditch players who weighed about fifty stone? Why wasn't I a super rich socialite with jewels dripping from my fingers?
Sometimes I hate the word 'why' – it always holds bad news for me.
As rain drummed down onto my face like thousands of needles, limiting my eyesight, I twisted uncomfortably from side to side trying to dislodge the sweaty lump on top of me. His immense weight was pinning me to the ground, causing me to sink further into the muddy puddle in a highly uncomfortable position.
His hand was on a place it most definitely shouldn't and his elbow was lodged in a place that god hadn't intended it to be.
"Get off me you great oaf!" Placing two slippery hands on his shoulder I attempted to push him off me with all me mite.
It was like trying to dislodge Buckingham Palace.
However, the theory of Wood removal was easier said than done and soon I found myself doing nothing but hurtle myself back into the muddy ground. See, this is the problem with being short and squat – you can't battle and dislodge a hefty Quidditch player.
"Need some help captain?" A highly amused voice came from behind us.
Opening my eyes, I glanced upwards and found a Weasley twin hand proffered from above accompanied by a knowing smirk.
"Wood always seems to be falling for you," George grinned down at me as he attempted to dislodge the Wood lump from my body. "Christ he weighs half a ton at least," George put his back into dragging Wood off me.
Wood merely mumbled something unintelligent at this and moved his hand to an area on my chest that should not be cupped.
"Seems quite affectionate when he's concussed," Fred grinned wickedly as I pushed the heavy muddy paw from my shirt.
"Get him off me!" I hissed, wriggling to get him from me. "Or I'll curse you as well."
"Well, by the looks of it, you're in no position to curse anyone," George pointed out in between his attempts to dislodge Wood and seemed about to give up altogether.
However, my narrowed gaze and smoke from my ears obviously changed his mind, "but we'll get him off you, no charge necessary."
"Thank you." I replied as, having managed to move a now drowsy and confused Wood, I was allowed to stand up and brush mud from my clothes.
"Phyaldjnggibiit," Wood mumbled incoherently from the floor, head rolling to the side and drool escaping his lips.
Maybe he needed some attention.
---
Half an hour later, having taken Wood to matron and checking to see if he was alright, which sadly he was, I found myself back to square one. Wood was intent on returning to Quidditch practice, no matter the rain or the fact his entire team (minus the twins who'd accompanied us) had gone to bed from exhaustion. I was intent on getting the sodding study session out of the way without any more invasions of privacy or cross words.
Ha – like the latter part was ever going to go away.
"So captain – how do you feel?" George asked as we walked down the corridor.
"Fine," Wood bit off.
"Going to make anymore amorous advances to Miss Finster here?" Fred asked tongue in cheek.
Wood merely growled, grabbed his broomstick from George's hands and began striding off down the corridor with us left to follow him.
"Hey where are you off to?" I ran after him. "We've got plans!"
"Hear that Fred, they've got 'plans'," George nudged his brother and wiggled his eyebrows suggestively. "Here were we thinking that they hated each other and all this time they were having a raging secret affair."
"We expect to be chief bridesmaids," Fred pointed out as Wood looked fit to explode,
"considering how much input we've had in this courtship."
"Go.Away.Now." Wood spat each word.
"Perhaps we'd better leave the lovebirds to it," Fred winked at me.
"I couldn't care less what you do to be honest," I pointed out. "However, you're captain has been ordered to have a study lesson with me. Wood, march to the common room now, or I'm going to get McGonagall!"
"Tied to the apron strings already," George shook his head resigned as he and Fred began to walk away from us. "All the good ones seem to end up sissies."
I shook my head in response to this, with amusement or despair I don't know. Turning back to Wood, I was surprised to see him essentially spitting fury and madness, smoke coming from his ears and all this anger channelled in my direction. Gulping slightly, I braced myself for an attack.
"Don't you ever talk down to me and patronise me in front of my team," he said angrily.
"I'm the leader, I can't have some little girl go ordering me about; it ruins my authority!"
"Well don't ever turn up late to our session again and waste my frigging time!" I vibrated with anger, completely forgetting that I was battling a formidable force and should be trying to placate him.
"Can you not comprehend that I don't want to do this in the first place?" Wood pointed out.
"Can't you figure out that I don't either? It's easy for you; you just have to turn up to a study session now and then. My whole life has been shifted by this – I don't want to have to deal with this either!" I sighed. "Christ this is a mess."
"You can say that again," He muttered.
"Christ this is a mess," I made a feeble attempt at a joke, to which, strangely, he smiled resignedly and shook his head at me.
"Perhaps….we can try and understand each other a little better," he ventured after a few seconds of silence. "
"Well maybe we can have a tutor session tonight after you've cleaned up a bit," I wrinkled my nose at the state of his clothing.
"Freckles you really are a pain in the backside," he strode off, broomstick slung over his shoulders, leaving me open mouthed in his wake.
"I thought I was 'runt'?" I ran to match his lengthy stride. Did his legs have to be so long and eat up so much ground? "Why the change?"
"You got so bitchy with that name, I realised I liked my balls to stay attached to my body and thought 'freckles' may be a more suitable name." He smiled at me and strangely I felt a little hole of my heart warm up as he began to saunter away whistling a merry tune.
"Night freckles," He smiled.
"Piss off pompous pig brain."
But I didn't really mean it.
---
A/N: So…do you like? I liked the Wood/Ella interaction in this filler chapter and thought that I snuck some clues in there pretty well for you to search for. Oh and by the way, I got a meet the authors page so drop and buy and ask me some questions – I may even let you in on a few plot secrets!
Once again plot suggestions such as incidents I can use are very welcome and hopefully all you nice peeps will leave me a review, good or bad.
Thanks for taking the time to read xx