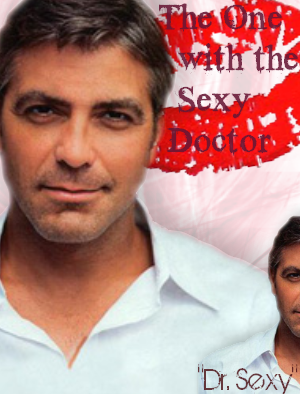 A/N: Please, please review! It would mean a lot to me!

---
"Rachel, will you please come out here and talk to us?" Lily asked a couple of days after the Halloween party. For most of the time, Rachel had been silent with a slightly blank stare in her eyes, and was cooped up in her room except for work and eating. "Come on, do it for Lils," she pouted.
"Fine," Rachel groaned from inside of her room, and opened the door. Everyone except for Sirius was sitting in the apartment eating lunch. "So, what do you want to talk about?"
"Actually, we were wondering what you were going to do about the whole Sirius situation," Remus revealed softly, so as not to anger her. Her temper could be almost as bad as Lily's.
"There's nothing to think about," she told them with a shrug, grabbing an apple and taking a bit of it.
"Um, Rach, that didn't really help us out much," Maddie pointed out.
"Maddie, the man cheated on me twice! I mean, yeah, I think I'm still in love with him, but I don't want to feel that kind of hurt again. Can you guys understand what I'm talking about?"
"Yeah," they murmured, feeling sympathetic for the girl in comfortable sweats. "So will you stay here and hang out with us for once?"
"Sure," Rachel smiled brightly, sitting next to James on the couch. "So, what else are we talking about out here?"
"Actually, we were talking about Remus' audition that happened last Tuesday," Lily informed her.
"Oh, yeah, how did that go?"
"Well, it was a little—well, actually it was extremely nerve-wracking. They wanted me to try out for the part of Jacob Perry; he'll be one of the characters that have the main romance in the show. He's this slightly geeky, intelligent, but caring and loyal guy,"
"Wow, that sounds just like you!"
"Maybe that's why they wanted me to audition for that part,"
At that moment, Remus' cell phone started to ring. He grabbed it out of his coat pocket, looked at the number, and answered, "Hello?" There was a pause before Remus said, "Really? What time do you want me to be there?" He was silent as he listened to the caller speak. "So, you want me there tonight at 5:30? Okay, thank you so much, Thomas."
"What was that all about?" Maddie asked, her head cocked to the side.
"That was Thomas Wilson. They want me to come back tonight to read a scene with the girl they think will play my love interest on the show. He also said that the others will be coming in and we might do a dry reading just to see if we mesh well together."
"Oh, wow, congratulations!" everyone exclaimed, hugging the werewolf.
"I'd better start getting ready though," he said. "I'll talk to you all later tonight after I get back." Remus left the apartment.
"Wow, we might be best friends with a famous television show actor," Rachel said in amazement, taking a sip of water. "How cool would that be?"
"I think he deserves it," added Lily, "he's not able to get a lot of work because of his lycanthropy, so he must be really excited right now."
"I totally agree,"
---
"So, what can I get for you lovely ladies?" the waiter asked Lily and Maddie later that night when they went out to eat. "Our special tonight is grilled tilapia with a garlic lemon sauce and a side of wild rice."
"That sound excellent, actually," said Lily. "I'll take that,"
"And what about you, miss?"
"I would like the meatball spaghetti," Maddie ordered, handing the waiter the second menu.
"Anything else? Any more drinks?"
"No thanks," they replied.
"I'll be back as soon as your orders are ready," he said before heading back to the kitchen.
"Okay, Maddie, do you agree with me that Rachel should totally go for it with Sirius?"
"Yes, absolutely. Although, I do see where she is coming from when it came to her decision." Maddie said, showing her always understanding side.
"But they are so perfect for each other! Do you think we could get Sirius to say something to her?"
"I don't know, but he's probably thinking along the same lines as her. 'I cheated on her twice; there's no way she would take me back.'"
"That's true. I could see why he would keep it a secret,"
The ladies chatted animatedly until a middle-aged, yet smooth and sexy man walked by them and sat at the table next to them. Lily's eyes sparked with recognition.
"Jonathon?" she said, going over to his table.
"I'm sorry, do I know you?" he said in his sexy voice.
"John, it's me, Lily Evans,"
"Oh, wow, Lily, you look fantastic!" he said, hugging her. "Yeah, I just talked with your parents a couple of weeks ago."
"That's good. How long has it been since we've seen each other?"
"I think it was Petunia's wedding. Your father told me that she normally wouldn't have invited me, but I had been your parents' best friend for years,"
"Besides, you've been in our lives since we were little girls. So, are you still in cardio?"
"Yeah. Not much has changed, although Marsha and I got a divorce a couple of years ago,"
"Aw, that's too bad," Lily comforted him, rubbing his arm softly. The touch made a spark in both pairs of eyes.
"Listen, Lily, I don't know if you are seeing anyone right now, and it might be a little weird, but would you like to go out sometime?"
"Yeah, John, I would love to go out with you!" she replied, handing him her number. "Give me a call and we'll get together sometime."
"I will call you," he smiled charmingly at her. "But I'm meeting up with a co-worker, so I have to get back to my dinner,"
"Okay, I'll talk to you later," she said flirtatiously. Once he was sitting down again, Lily walked day-dreamily over to the table again.
"Oh, I think my new boyfriend is oh so dreamy," Maddie teased with a mischievous grin. "I wonder what our wedding will look like in a couple of years."
"Madeline Ophelia Zimon, we haven't even gone out on a date,"
"He is pretty sexy, though,"
"Yeah," Lily unconsciously breathed. When she realized what she said, a blush crept up onto her cheeks as Maddie chuckled.
---
Remus knocked on the tan door that led to the audition room that he had visited only two days ago. His palms were a little sweaty from nerves, but after taking two deep breaths he felt his tense muscles relax a tiny bit. A voice that he recognized as Thomas said, "Come on in,"
Remus turned the handle and entered the room. There was a medium-sized table sitting in the middle of the spacious room, and placed around it was six large, forest green and white striped bar stools. Sitting at each place on the oak table was a script with different lines highlighted; it was probably the lines that each person was supposed to read. In the middle of the table was a pitcher of ice water along with six glasses. The table at which Thomas and the executive producers sat was still in the same place. Occupying one of the bar stools was a dazzling young woman who revealed her brilliant white teeth in a charming smile.
She had thick, wavy, and shiny golden blonde hair, and her teal eyes were accented by black eyeliner and mascara. Her smooth skin had a natural tan glow that drew attention without trying. Her nose was a little misshapen, and there was a scar that didn't look like it was surgical that extended from her chin and down the side of her neck, but all of her other features seemed to overpower them. She stood up, walked over to him, and extended her hand. "Hello, you must be Remus. I'm Olivia Fields,"
At the sound of her angelic voice, Remus' mouth went dry. He stood there for a minute, overwhelmed by her beauty, until he snapped out of his reverie and accepted her hand. "Hi Olivia. That's a great name,"
"Thanks. My mother named me after my grandmother, so it's a bit of a family name."
"Well, I haven't known you for very long, but I think the name suits you,"
"Aw, thank you. You're so sweet," she smiled and rubbed his arm for a moment.
"Um, Thomas, do you three want us to do a scene together before the others show up?" Remus asked, trying to rid his mind of the thoughts flying through it.
"Yes, actually, if you two don't mind,"
"No, that's fine," they replied simultaneously, grabbing their designated scripts from the table.
"I would like you both to start on page 6," said Mandy Hanson. "Olivia, you have the opening line, so whenever you are ready…"
Olivia fixed her hair, moved a little closer to Remus, and said, "Jacob is that true? I mean, have you really felt that way about me for two years?"
"Well, when I pictured the moment I told you about this, I didn't imagine is would be Anna who brought this conversation on," Remus replied, looking away from Olivia's eyes. Olivia reached a hand out and touched his cheek, making his eyes drift back towards her.
"I just wish you would've told me," she continued, looking into his golden eyes. "We've been best friends since we were in college together. I thought you could tell me anything."
"I can tell you anything; well, I guess almost everything. I have tried so hard to tell you since I've felt this way, but every time I was about to say it my tongue dried up and my biggest fear became you not feeling the same way about me, Tanya."
"Did you know that I feel the same way about somebody?" Olivia questioned. "It's, like, every time I try to tell him about it I end up getting queasy and light-headed. I am so scared of him rejecting me, Jacob! I am positively terrified of that prospect! But now I can confidently say what I've been wanting to say since our senior year of college. Jacob Ryan Perry, I am in love with you!"
"You're what?" Remus spluttered.
"I'm in love with you," she repeated, moving closer to him. Remus could see the freckles on Olivia's nose and he focused all of his willpower on focusing on the script and making the scene believable. He reached out a hand and stroked her silky hair. Their faces moved closer and closer, their lips inches apart when Kevin Davidson said, "Excellent job, you two!"
Remus and Olivia quickly pulled away from each other, a blush creeping on to their cheeks. They had almost gotten lost in the moment that had been written by someone else.
"This is exactly what we want," Mandy said, moving around the table. "There's chemistry, there's heat, there is talent, and the two of you play off of each other! If you want it, you both have the job."
"Wow, thank you so much!" they exclaimed excitedly. "So, when are the others showing up?"
---
"So, Maddie, Lily, how was dinner at that new restaurant?" James asked that night, looking away from the television show he was watching. "Is it any good?"
"Yeah, it's definitely good," Lily replied, nodding her head.
"Are you talking about good food or good new boyfriend place?" Maddie teased.
"Maddie, what are you talking about?" James said. Maddie could be a little mysterious and confusing at times.
"Let's just say that Lily got a little treat from that restaurant. And yes, they have incredible food."
"Oh, who's the hot guy, Lily?" James questioned teasingly. Her cheeks were tinged pink a tiny bit from embarrassment, which caused James's grin to grow, if that was possible. "Lily's blushing!"
"Okay, fine, James! It's Jonathon Edwards."
"You have a date with Dr. Edwards?" James exclaimed angrily. "Like, an actual date with Dr. Edwards?"
"Yes, but James don't freak out."
"Hey, I'm not freaked out! I love that man! I mean, he's friends with my parents and your parents, why wouldn't I like the guy? He's like a brother to…your father. No, I think it's great that he's, like, fifty."
"Excuse me, James, for interrupting your little tirade, but John happens to be one of the smartest, most sophisticated, and sexiest men I have ever met!"
"Dr. Edwards is sexy?"
"Oh god, absolutely," Maddie groaned, agreeing with Lily.
"James, I am going to date him whether you like or not."
"Fine, but don't come crying to me when people call you his daughter,"
Lily walked over to James, grabbed a couch pillow, and smacked him across the head, causing him to cry out in pain as Maddie laughed.