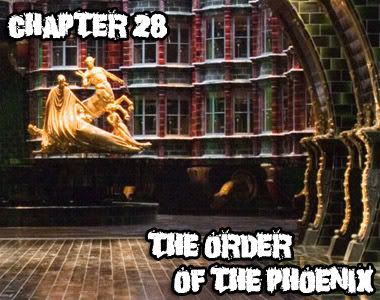 Lily sighed as she attempted to throw together an outfit of some kind in her brand new bedroom. She smiled thoughtfully as she looked around the newly decorated area. It had only taken a couple of placement charms and a lot of shrinking and enlarging charms to carry all of her possessions and things on over, for which she was grateful. She felt bad for muggles who had to do all the packing and moving the muggle way. It must be so tiring and time-consuming.
It was rather freeing having her own space with no parents around too. She had never been happier when Shelley had allowed her to move in a bit early, considering the wedding fiasco with Petunia. As soon as the wedding reception had finished and Petunia and Vernon were about to depart on their honeymoon, it was clear that Petunia would be upset about the whole thing for a while. It was better for Lily to move out while she was away and not be around when she got back. Sure, Petunia and Vernon had bought this house out in Little Winging and weren't staying with her parents, but that didn't change the fact that Petunia would be around more if Lily was still living at home.
She made a face at the ugly light blue t-shirt she had pulled out of her closet before digging around further for a better one. Since no NEWT scores had come back as of yet, no one had any job interviews so their little group tended to just hang out while they all waited. As soon as a job got in the way, they would all be forced to act more adult and wouldn't have as much time for being lazy together anymore. They were taking advantage of it while they all still could.
Lily grumbled a bit at her clothing choices, but eventually settled on some black and white t-shirt she was sure she hadn't even seen for the last three years. She had been living in scarlet and gold too long so her muggle clothes had always been shoved away and rarely got any good use. She supposed a shopping day would be coming soon. She quickly got changed and was fixing her hair when there was a knock on her door. "Come in."
The door clicked open and Shelley was standing there in her mint green Healer robes with her light brown hair up in a ponytail. She had a bright smile on her face, her blue eyes sparkling happily. "Ooooh, it's so nice to have a roommate again. It got so lonely here sometimes. I actually missed Hogwarts."
Lily laughed. "I know! It was so weird for me to be the only girl in the Heads' Dorm back at Hogwarts this past year. I was so used to having girls living around me all the time!"
Shelley sighed. "Well, good! I've missed having you around. We'll have to catch up some more when I don't have to work. I've been so busy this past week."
Lily waved a hand at her. "We'll have plenty of time to do that. I'll most likely be working at the Ministry which isn't that far from St. Mungo's so you, me, and Christina will have to do lunch all of the time."
She smirked. "I'm sure James will get some lunches too— not to mention that I do have lunch dates of my own every once in a while, Lily."
Lily rolled her eyes playfully. "I know that! You went on and on about that Devon character in some your letters. Is loverboy still in the picture?"
Shelley blushed. "Not sure. We've still been hanging out a bit, but it doesn't feel exclusive yet."
Lily giggled. "Yet."
Shelley gave her a look. "Ok, I have to get going, but I'll see you tonight."
Lily said her goodbyes, but before Shelley left, she looked back at Lily innocently. "Oh, and there's something on the table for you…Hogwarts sealed."
Lily perked up instantly, causing Shelley to laugh as she apparated away with a pop. She sprinted out into the kitchen, squealing a bit as she saw her NEWT scores lying there ready to be opened. She ripped at the envelope like a kid on Christmas morning, her eyes eagerly looking over her scores. She was rather pleased with herself.
Ancient Runes – O
Arithmancy – O
Care of Magical Creatures – E
Charms – O+
Defense Against the Dark Arts – O
Herbology – O
Potions – O+
Transfiguration – E


+ denotes 'with distinction'
Lily was ecstatic with her results and before she really thought about what she was doing, she found herself apparating to Potter Manor. She appeared with a crack in James' living room before making her way toward the dining room, knowing that wherever there was food was where the boys would be this early in the morning. Sure enough, she heard Sirius' distinct laughter coming from that direction. She pushed open the door to see James smiling as he ate his breakfast while Lauren was scowling and Sirius was laughing at Lauren. She gave her boyfriend a pretty smile as she sat down next to him, briefly saying hello to the other two and his parents hanging on the wall. "What is so funny?"
James smiled guiltily at her. "Sirius and I bet Lauren that you would apparate here as soon as you found out your scores, and judging by that piece of paper in your hand, Lils, I do believe we've won."
Lauren grumbled. "You couldn't have waited like an extra ten minutes, Lily? I mean, you do like to do your hair and stuff, right?"
Lily started laughing. "You should have known better to have made that bet, Lauren! So, how'd you both do? I'm so excited."
James gave her a quick kiss on her forehead before tossing her his scores and turning back to his breakfast with a smile. Lily smiled as she looked them over. He had done equally well.
Care of Magical Creatures – E
Charms – E
Defense Against the Dark Arts – O
Divination – E
Herbology – E
Potions – E
Transfiguration – O+


+ denotes 'with distinction'
"And you were so worried about Potions. You did just fine after all."
James nodded. "And I'm sure you did just fine in Transfiguration too?" He looked over her sheet and whistled. "Hell, you didn't even need Transfiguration with those scores!"
His mother sighed audibly. "Language, sweetheart."
He smiled sheepishly back at his mother's portrait. "Sorry, Mum."
Lily giggled as she reached over for Sirius' scores.
Charms – E
Defense Against the Dark Arts – O
Divination – O
Herbology – E
Potions – E
Transfiguration – O+


+ denotes 'with distinction'
Her mouth dropped open in shock. "You actually did get an E in Charms."
Sirius looked on proudly. "Told you so, Red. Ha! Bet you'll believe me next time!" He pointed eagerly at his sheet. "What about my O in Divination? That took some work, you know. I had Professor Merryweather in tears my acting was so good."
Lauren giggled, but Lily was shocked. "You faked your way through your Divination NEWT?"
Sirius nodded, seemingly not at all concerned for basically lying on an exam. "Like James didn't fake himself an E on his Divination exam… Anyway, all it proves is who the better actor was. Yeah, and that was me, Prongs! I told you I was the better one."
James rolled his eyes, looking at Sirius mischievously. "I really didn't try all that hard. Now perhaps if we would've made a bet on that, I would've actually tried on the exam and everyone here knows I would have beaten you."
Lauren shook her head. "Why do you two always turn everything into a competition?"
Lily chuckled. "I stopped trying to figure it out, Lauren. It's boy logic."
Sirius puffed up his chest. "Man logic, Red. Man logic."
Lauren hit Sirius upside the head, and Sirius immediately began play-fighting and arguing with Lauren, like they were siblings themselves. James turned to Lily, ignoring them. "Did you want—"
Before he could even finish or she could even reply, a plate set-up suddenly appeared in front of her. Lily jumped at the magical appearance, but James just sighed in aggravation before pounding his fist on the table saying, "Reeny! I asked you not to read my thoughts anymore!"
Reeny appeared with a crack, fingering her elvish ears with her big blue eyes looking concerned and scared. "Sorry, James. Reeny forgot. Should Reeny go—"
James shook his head quickly, his eyes wide, immediately cutting her off. "NO! I mean— no, I'm not mad. Don't go…do anything to yourself. Just…please don't read my thoughts, ok?"
Reeny nodded, still looking upset for agitating James, but she disappeared with a crack. His mother looked at him disapprovingly. "James, she doesn't mean it. You're her only true master now, and she and the other house elves don't have much to do."
James sighed. "I know, but still. She's been doing it all week, and it's been really, really creepy."
Lauren and Sirius were giggling about it, but Lily was too unfamiliar with house elves to really understand. So this was why James had not wanted to go back to his house over the past week. He had helped her move into Shelley's, stayed over a few nights, and took her out a bunch of times instead. "Why, what's been happening here?"
Sirius started laughing outright. "I remember him screaming in his shower because he had forgotten something back in his room and it suddenly appeared for him. He thought he was doing some of the things himself using some weird wandless magic, but he finally heard Reeny mention that she had been trying to be an extra good house elf by 'anticipating his needs.'"
Lauren was still smiling. "It was hilarious. She's been a bit better, but that is like the sixth time James has asked her to stop."
Lily was trying not to laugh for James' benefit, but she couldn't help it when she started giggling at the situation. She was sure there were many other awkward moments until it had been figured out, considering James rarely got frustrated that easily. He just rolled his eyes at her, smiling amusedly. "Sure, laugh it up, Lils. I'll get you back somehow."
They all hung out for the day, doing this or that and meeting up with the rest of their group. Sirius and Christina often went out on their own, basking in the newness of their relationship. It was really adorable to watch them together. It was clearly the happiest Lily had seen the two of them. Sirius, while still an outrageous flirt, was surprisingly a very good boyfriend. James mentioned to Lily one night that Sirius never really considered his past flings to be girlfriends so for him to be addressing Christina as his girlfriend, he must really like her a lot. James also constantly brought up Lauren and Remus in an overprotective fashion, but the two of them would merely smile innocently together whenever they were addressed as a couple. Lily thought it was pretty funny, but it was even more so when Lauren confided in her and said that it was all a ruse and she was merely helping Remus to talk with Sophie. Lily hadn't quite believed her, considering Lauren and Remus would make a really good couple, but Lauren had disagreed, saying that although they had kissed once almost a year before, it never really went anywhere and they were just really good friends.
Over the next coming days, it wasn't long before job interviews started pouring in. With NEWT scores like theirs, they could basically choose whatever they wanted. Lily was the first to get offers from the Dept. of International Magical Cooperation, the Dept. of Magical Accidents and Catastrophes, and the Dept. of Magical Law Enforcement. She reluctantly set up interviews with those locations, but it finally occurred to her that she really wanted to hear from the Dept. of Mysteries. James had been ecstatic when he finally received his admittance into the Auror Division. He had apparated straight over to Shelley's to see Lily as soon as he got his letter. Since no interview was necessary, he would begin his training the following Monday. Sirius eventually received his admittance as well so everyone was incredibly excited. There was also a minor moment leaving James in hysterics when he received a letter from the Goblins stating that he would make an excellent Cursebreaker despite never having taken Ancient Runes, but since they had heard he had accepted his position with the Ministry, they would appreciate it if he would tell them how to remove the ward from his application so they could discard it.
By the end of the week, Peter had reluctantly started working in Diagon Alley as a store clerk for Gambol and Japes Wizarding Joke Shop because his NEWT scores hadn't been enough to qualify him at the Ministry, but his reputation as a Marauder seemed to help his chances. He wasn't that upset about his job though, considering he was going to get to eat at Florean Fortescue's Ice-Cream Parlor whenever he wanted. After interviewing with the Dept. of Magical Accidents and Catastrophes, Christina became the newest member of the Accidental Magic Reversal Squad. She would start her training, which would be relatively short, around the same time as James and Sirius.
It wasn't until Remus received all of his applications back with the word 'DENIED' stamped on them did reality all hit them. Apparently, regardless of his amazingly good NEWT scores, he was still denied any position within the Ministry on the basis of being a werewolf. Remus took the loss really hard. He isolated himself from the group and refused to take any sympathy about his situation for a few days until James and Sirius had physically dragged him out to join them. Lauren told Lily that Remus had decided to forego his chances with Sophie too, considering he thought she, let alone any female, would never want to be with someone who couldn't even make a living. Hearing that made Lily feel awful, particularly because she had been feeling upset over not hearing back from the Dept. of Mysteries. Now, her problems seemed so miniscule.
It wasn't until James, Sirius, Christina, and Peter all started their jobs the following week that Lily finally received her interview with the Dept. of Mysteries. The note had asked her to come down that afternoon so Lily immediately sprang into action, getting ready and looking professional. She was beyond nervous and wished that she could have talked to James before this had happened so he could have calmed her down. She somehow apparated successfully to the Ministry and made her way onto the lift, which was filled with all sorts of wizards and witches. As she was going down, the lift would mention what floors belonged to which Departments, but all it did was further her anxiety, considering the Dept. of Mysteries was on the last floor. She eventually was the only one left on the lift, and she walked out hesitantly as she reached her destination. She walked down a rather dark and menacing hallway alit with blue-flamed torches, which had been described in her note, before she came to a main black door. She knocked hesitantly, and she was surprised when the door merely opened for her. If she had been confused before, it was nothing compared to what she felt when she entered into a circular room with twelve handle-less black doors. This had not been mentioned in the note. She gently closed the door behind her, but she quickly realized her mistake when the thirteen doors, including the one she had come in from, spun ferociously around her, leaving her feeling incredibly disoriented. She was actually rather scared, but then she remembered she was a witch. She pulled out her wand and asked authoritatively, "Which door will take me to see Mr. Allen Croaker?"
It appeared that was all she had to do, as a door to her left seemed to glow slightly. She smiled and made her way towards the door, knocking a second time. The door opened after a few moments, and she found herself looking into the friendly eyes of a middle-aged man. "Ahh, you must be Miss Lily Evans! I'm Allen Croaker. Do come in, my dear. It's lovely to have a fresh face around here, I must say! We rarely hire anyone these days, but your application surprised us. With NEWT scores like yours, I have a feeling we would be the perfect place for you to work!"
Lily was flattered. She hadn't thought she had gotten the job quite yet, but it was starting to seem like she had. "Nice to meet you too, Mr. Croaker. I thought this would be an interview though…"
Mr. Croaker waved a hand at her. "Oh, hosh tosh! None of that around here. If we extend an offer to someone, it is usually a guarantee. You will be the first employee we have hired in the last five years, that is, if you accept?"
Lily smiled brightly, clearly thrilled with this news. "Wow. I would love to, but I suppose I would like to hear more about what you all do, before I confirm wholeheartedly, if that's alright?"
Mr. Croaker grinned. "Of course, you're curious! Perfect trait when you work here, you know! We deal with anything you could imagine that would cause curiosity. I can tell you that we have twelve sub-departments. As a new employee, we encourage you to dabble in whichever sub-department you wish before settling in where your interests lie to do the research you enjoy. The twelve sub-departments include the planets room, the brain room, the life room, the death room, the love room, the time room, the room of prophecies, experimental charms, experimental potions, experimental transfiguration, other experimental magic, and the room of archival information. This is a lot to take in, but the basic premise of being an employee here is to complete research. Once research has been thoroughly tested and completed, reports are given to me. I decide whether any advances or inventions should be released into the wizarding world or whether that information would be better kept secret within our archives. Our archives have tons of information which could be detrimental if released to the wizarding world at large, but at the same time, could be a basis for your research here. Our aim is to understand life's mysteries. Needless to say, secrecy is crucial to this job and is something you would be required to maintain, but this is usually trivial and no one seems to have any trouble with it."
Lily was floored. This sounded like her dream job. She was now incredibly excited and wanted to start straight away. The books she would get to read here and the work she could do sounded perfect. "That would be amazing! How come you don't hire new people that often though?"
Mr. Croaker sighed. "Well, you see, the wizards and witches that are hired here, yourself included mind you, have a rare and special gift in the craft. You, my dear, are a dab hand at Potions and are said to be one of the most innovative Charms students in a long time. Now, students like yourself do not come along every year. The ideal employee is one who would prefer to research rather than to do other boring operational jobs. You have already shown your ability to question the norm by adjusting Potions to make them better or to create Charms to suit your needs. These are only two areas in which you excel, I'm sure, although these are the ones we were told most about when we have asked around about your capabilities. We find interviews to be tedious, but we do contact persons who have known you or have seen your abilities in order to find out whether or not you would fit in here. So, what I'm trying to say is hiring is rare because the employees we need are scarce."
Lily was blushing, she was sure of it. No one had rattled on about her achievements so much. Well, she supposed James used to follow her around and shower her with compliments. Actually, he still tended to do that. She would be stupid to say no to this job. "Mr. Croaker, I would love to work here."
Mr. Croaker chuckled. "Then, I think you should call me Allen. Let me show you around. You can start officially tomorrow."
~*~*~*~*~
James dropped off all of his things in his bedroom and wanted nothing more than to lie on his bed and fall asleep. It was only the third day, but being in the Auror training program was like going through three quidditch practices in a row with increased physical exertion because they were currently learning muggle style fighting and evasion while getting in tip top shape. On the upside, both Sirius and himself had been granted special permission to take the exam for the concealment and disguise portion of the Auror training due to their amazing Transfiguration NEWTs and with McGonagall's recommendations. This would allow them to finish their Auror training in two and a half years rather than three so long as they passed.
Instead of dropping onto his bed, he pushed himself to go take a shower. Lily was supposed to be apparating over any time now. She had mentioned she would meet him after he was done with work. He hoped she had heard something back about the Dept. of Mysteries, considering she was holding back saying yes to the other positions she had interviewed for because of that. After his shower, he quickly got dressed and made his way downstairs to grab something quick to eat. It had been almost an hour before he was starting to get a little concerned about his girlfriend. She was rarely late without a reason, but he couldn't think of anything she had been doing that day that would have caused her delay.
He was just thinking he would go over to see her if she didn't arrive soon when he heard a crack in the living room. He made his way out of the kitchen, only to be greeted by a very, very happy Lily. She threw her arms around his neck and kissed his cheek, smiling in such an infectious way that he couldn't help smiling at her himself. "Hey, you. I was wondering where you were."
It was then that he realized that she had on one of her black robes over her clothes and was looking rather pretty with her hair pulled back. She just jumped up and down excitedly in his arms. "I got the job! I got the job!"
He laughed, loving the sparkle she had in her bright green eyes. "Really? They would have been stupid to pass you up. I'm so happy for you. I should take you out to celebrate."
Lily really couldn't stop smiling. After just getting to look around the unusual office all afternoon, she was so excited to really begin looking at what projects the other employees were working on tomorrow. "Sure."
James leaned down and kissed her softly. "You look beautiful."
She blushed slightly and mumbled against his lips, "Ever the charmer."
He grinned some before kissing her more deeply, his hands sliding into her hair. He felt her fingers grazing down his chest before sliding around his back so her body was right up against his. Two bright flashes of fire ruined their moment. James groaned, resting his forehead against hers. "Will we ever be left alone for two minutes?"
Lily giggled. "Probably not, James. Besides, these are from Dumbledore. They're likely to be important."
He sighed and kissed her forehead before reaching his hand out to summon the two pieces of parchment with their names on them up from the floor. He handed Lily hers before opening his. They were rather short, to the point, and strong indicators of something important going on. Both letters said the same thing:
Come to the following address at 10pm. Meet at the top floor. Tell no one else.


355 Parkside Lane
London


Albus Dumbledore
Lily frowned and looked over at James. "Are you sure these are from Dumbledore? They seem impersonal and not his style."
James was equally skeptical, but Fawkes had delivered them. "They're definitely from him. Since you and I got them and we're meeting at some obscure location, I'm imagining we're not the only ones. It seems like a secret meeting of some kind."
Lily was confused. "Did something happen? I don't get the Daily Prophet."
James shrugged. "I was in training all day. I never saw the Prophet this morning, but they haven't exactly been forthcoming with information either so I doubt it would give us any clues."
Lily sighed. "Well, I guess we'll just have to go and see."
James smiled at her slightly disappointed look. He nudged her gently. "I'm still taking you out somewhere. Let's go to a late dinner, just you and me. We can just go to this after."
Lily's green eyes lit up when she looked back over at him. "Yeah?"
James nodded, chuckling. "Yup. However…"
Lily was curious when he started looking her over disapprovingly. "What?"
James just grinned naughtily. "I think I need to get you out of those clothes first."
Lily's eyes widened as she blushed at his forwardness. "James!"
He made a move to grab her, but Lily managed to dodge him as she began running away, giggling the whole time. James just followed stealthily, considering she was heading for the stairs anyway. "I'll catch you…"
Lily laughed as she continued up the stairs, playfully evading James' efforts to grab a hold of her. "Maybe you will, maybe you won't…"
They were laughing as they raced up into the West Wing, but when Lily reached his bedroom door first, she fumbled with his door handle so James was able to get a hold of her. She shivered when she felt his warm breath on her neck as he wrapped his arms around her from behind, pinning her tightly against his body. He chuckled evilly into her ear. "Lookie who I caught…"
Lily's breath hitched as she felt James' mouth latch onto her neck. She was vaguely aware of reaching out to actually open up his door, but by the time it was open, she had turned in his arms and she was thoroughly snogging him. There wasn't much else the two of them thought about after that.
~*~*~*~*~
"Are we at the right place?"
James looked back at Lily, equally uncertain. After thoroughly enjoying one another's company back in James' bedroom, they had finally gotten ready and he had taken her out to a rather nice muggle restaurant in downtown London. They had walked through the downtown area for a while, but it was now about 9:45pm, and they immediately apparated to the address they had been given. However, the building in front of them didn't look like it had been used for years and was only about four floors. There were next to no windows either. "Well, this is the address. I suppose he would want somewhere out of the way, but…"
She twirled her wand at the building a bit, and James noticed the door handle glisten. "What is it?"
Lily gave him a smile. "Well, there's no real magic on the building except for the door handle. There's a charm on it to permit entrance to only certain persons. That sounds promising."
James looked around and could sense no one near. He grasped her hand and pulled her to the door. "Ok, well, then let's give it a go."
They made it inside with no problems. It was a giant warehouse that looked to no longer be in use. As they made their way upstairs, from a stairwell at the far end of the building, they wandered until they heard familiar laughter above them so they knew they had to be in the right place. If Sirius and Christina were there, then things must be ok. They found another stairwell hidden further along the second floor which led to a bunch of rooms on the top floor. James hesitantly opened the door to the one room where all of the noise seemed to be stemming from and was surprised to see a number of people there; some he recognized, others he didn't. His wand lowered as he made his way inside with Lily behind him. Sirius whistled at them both. "Prongsie, what are you two so dressed up for?"
James rolled his eyes as he looked back at his beautiful girlfriend in her pretty skirt and camisole and himself in a nice pair of jeans and a button down shirt. "Just because you don't dress up for your dates, Padfoot, doesn't mean that I don't. Besides, Lily here is the first Unspeakable in five years. We had to go out and celebrate."
Christina squealed. "REALLY! You got it, Lily! Just like we all said you would!"
A smiling Lily immediately made her way over to Christina so they could talk. James didn't hesitate to conjure her a chair next to Christina and himself one near Sirius. He took another glance around the room, noting a few people nodding his way politely. Most people knew who he was at any rate, generally because of his name. He nodded to Alastor Moody, who was hiding in the back, leaning against the wall. He had always been a bit paranoid about having people standing behind him.
James took his seat next to Sirius. "So do you know what's going on?"
Sirius shook his head. "No clue really. Chrissy and I got notes from Fawkes when we were eating dinner at her place."
James frowned and opened his mouth to respond, but he was interrupted, "Prongs! Padfoot! Thank goodness you're here. I was afraid I had been set up or something."
James smiled. "Hey, Wormtail."
Sirius nodded Peter's way, grinning charmingly. "We would never set you up, Wormy."
Peter rolled his eyes. "Sure you wouldn't, and the time in Myrtle's bathroom was 'just an accident.'"
James and Sirius snickered over that. They were soon joined by Remus, who was looking haggard. The full moon was tomorrow night. Unfortunately, because of Auror training, Sirius and James would not be able to join him. They had to be awake when they got their asses kicked during training or they would get into trouble. They would have to wait for the full moon to fall on a Friday or Saturday night. Remus sort of slumped into a chair James conjured for him before looking over at the three of them wearily. "Hey, guys."
James looked him over before speaking quietly, "Didn't Lily give you that potion, Moony?"
Remus sighed. "I didn't ration it out correctly. I used the last of it yesterday."
Sirius shook his head at him. "You should keep on top of that. It takes her like three days to make, right?"
Remus nodded sadly. "I think so. There's no way I could make it myself. It's immensely complicated. Potions is definitely not my area. I have some more suggestions for her anyway. I feel like a test dummy."
James punched his shoulder, only lightly though because he looked so fragile. "You should be proud to be her test dummy. You get to reap all of the benefits because she's brilliant."
Remus chuckled. "I suppose. When I am on the potion, I feel much better."
There was suddenly a large flash of fire and Dumbledore arrived with Fawkes. He nodded to everyone, a small smile gracing his features. "Hello, everyone. How nice to see that you all arrived safely. Excellent, excellent."
Everyone smiled at him. Dumbledore surveyed the room briefly, before nodding. "Only two missing. I figured they would be late anyway. We can get started. I'm sure you're all wondering why you're here. Well, we all share common beliefs. There is a growing problem and the action being taken against it is not enough. I believe it is time we took matters into our own hands. I give you the creation of the Order of the Phoenix. Catchy name, if I do say so myself…"
There were a few snickers at this. Dumbledore smiled before continuing, "Yes, well, I believe we may be left alone in this fight against a menace that I have personally seen mature into a dangerous individual. The time to act is now. There has been enough evidence that he has been collecting followers. Lord Voldemort is no longer just an idle threat. We need to have some people as an opposition."
A few people looked stricken by the use of his name, and Dumbledore frowned. "Do not fear his name. He is but a wizard. True, he is quite a powerful wizard who has studied magic far longer and in more depth than most, but what he lacks most of all is something to fight for. We all have that. I hope you all will—"
There were two simultaneous cracks in the room. Two redheaded men, grinning like fools, started talking immediately to Dumbledore, "Sorry, Professor—"
"—yeah, sorry about that, but you know Molly—"
"—her cooking is so good—"
"—not to mention, the little rascals—"
"—wouldn't leave us alone—"
"—naturally, of course—"
"—considering we're by far cooler than poor Arthur—"
"—we don't know how he stands it really. We had to put the munchkins to bed—"
"—and now, we imagine poor Mollikins is getting knocked up again—"
"—after she just had her set of twins this past April, mind you—"
"—quite sad really, the contraception charm is supposed to work—"
Dumbledore cut them off with a wave of his hand and some chuckling. "Thank you, boys. I'm sure you had valid reasons for your tardiness. I know firsthand that Molly's cooking is remarkable. Now, I suppose without further ado, we should all introduce ourselves before we go any further. Boys?"
One of the redheaded men pointed to his brother before pointing to himself. "Fabian and Gideon Prewett. Class of 1968."
Fabian winked at them all. "Rogue Aurors since 1971."
Alastor Moody rolled his eyes. "Bane of my existence, if you ask me. Alastor Moody, Auror."
A man around Dumbledore's age piped up, "Elphias Doge. I'm an old friend of Albus' from school."
A vibrant young woman with brown hair and brown eyes smiled at everyone cheekily. "Dorcas Meadowes, currently hiding away from the Ministry because they don't seem to like my 'style.'"
Alastor rolled his eyes. "It's because you have quite the sleight of hand, my dear."
Dorcas chuckled. "Can't say I've gotten past, Alastor, but as for others, well…"
A girl near her nudged her playfully. She had curly dark brown hair and pale blue eyes. They were obviously friends. "Marlene McKinnon. I actually still work for the Ministry in the Magical Law Enforcement office. Lots of upheavals going on there."
A man behind the girls tipped his hat which covered his head full of dark blonde hair. "Sturgis Podmore, Unspeakable."
A man in a deep purple cloak came forward excitedly. "Deladus Diggle, no real job at the moment."
Alastor gave him a look as well. "Except for all that experimenting with fireworks in your basement."
A woman who looked about thirty or so nodded to the room before speaking quietly, "Emmeline Vance, recent widow."
Everyone frowned at this. Her husband, Patrick Vance, had been murdered in the muggleborn attack back in April. Behind her were two familiar faces. The girl winked. "Frank and Alice Longbottom, both currently in Auror training."
Lily and Christina squealed happily at this news. Lily smiled at her. "When did this happen?"
Alice shrugged innocently. "We eloped right after graduation."
Frank looked around the room sheepishly. "You all know my mother, right? Crazy, she is. We did not want to have a wedding the way she would have made us have one."
Deladus laughed heartily at this. "She was, and still is, quite the formidable witch, Frank."
A rather handsome man, clearly in his late thirties but looking like he was still in his twenties smiled at the room charmingly. "Caradoc Dearborn, another Ministry employee for the Magical Law Enforcement office."
A younger man James recognized vaguely was next. "Benjy Fenwick. Class of 1973. Currently unemployed, but I have been doing odd jobs around Hogsmeade."
A young black-haired witch came forward. "Hestia Morton. Class of 1974. I also work at the Ministry, but with the Accidental Magic Reversal Squad."
Another man nodded to the room. "Edgar Bones. I work in the Ministry with my sister, Amelia. She's higher up than me in the Magical Law Enforcement office so she opted not to come. She doesn't want to cause trouble. She likes to remain neutral."
That brought everyone's attention to their group, since they were the last remaining. James had no qualms starting things off. "James Potter, currently in Auror training."
Sirius nodded hesitantly. His name would cause a few eyebrows for sure. "Sirius Black, also currently in Auror training."
Sure enough, some people looked around uneasily so Sirius continued with a smirk, "Gryffindor."
This caused some light-hearted chuckling. Remus pushed at Sirius, although he looked somewhat sad. "Remus Lupin, currently unemployed, but looking for work."
Peter was nervous and uneasy with everyone's eyes on him. "Peter Pettigrew, currently working at Gambol's in Diagon Alley."
Christina nodded to the room. "Christina Matthews, currently working with the Accidental Magic Reversal Squad."
Lily smiled. "Lily Evans, the new Unspeakable."
Alastor looked at her with sadness. "You should've been an Auror, lass."
Sturgis chuckled. "Nah, she's working in the best department, Moody. Don't be such a spoilsport."
Dumbledore hushed everyone once more. "Well, now that we're all introduced, I can fill you in on the information that I know which obviously has not been released at large and then we can go from there. There have been a number of unusual muggle incidents occurring all over the area over the last eight months. They have been increasingly odd, but clearly magical. I suggest all of you take an interest in muggle news, reporting to me anything you find to be peculiar or magical in nature. All this indicates to me is that Voldemort has decided to test out his new ideas on unsuspecting individuals who can't fight back. We should not let this occur, but it, of course, is not our most pressing concern although I feel it is important. The most pressing concern is the fact that Voldemort has done some mass recruitment over the past year. He now has large numbers and more dark creatures following his behest than I thought possible. There has been a higher number of deaths in the muggle and magical community alike linked to what I think to be vampires. Not only that, but I feel that the giants have been causing the ruckus in the north and the dementors have been increasingly unstable at Azkaban, according to the Ministry. There also have been reports of increased numbers of werewolves in the area, more than have thought to be before. Either this is because they are creating more or because they are flocking to this area for a reason."
Everyone appeared to look rather ill at these statements. Nobody wanted vampires, giants, dementors, and werewolves out on the loose. Remus particularly looked rather peaky at these comments, but no one knew of his problem except their group and Dumbledore. Dumbledore sighed before continuing, "I know most of you have not heard, you especially Sirius, but there have also been two recent weddings we should be wary of. Bellatrix Black has just married Rodolphus Lestrange in a double wedding with her sister Narcissa marrying Lucius Malfoy."
Sirius jumped out of his seat, clearly surprised. "But Narcissa isn't even finished with school! She just took her OWLs!"
Dumbledore nodded sadly. "I have received word that Narcissa will not be returning for her NEWT studies. She is, unfortunately, stuck by her family's decisions. I also had hopes that she might be different. Do you have any other insights about this, Sirius?"
Sirius frowned as he sat back down. "I haven't been living at home for the last two years, Professor, as you well know. I remember hearing about Bella being betrothed to Rodolphus, which comes as no surprise that it went through. However, I can tell you that she does not love the guy, and it is a marriage of convenience. Bella loves one man. His name is Voldemort. But Narcissa… Well, she has no backbone like my brother, Reg. She probably won't be a threat and will likely be a trophy wife because she's beautiful. Reg has also been asked to join up, and because of my mother, he likely will or already has. I imagine he has been given permission to skip into seventh year like had been proposed?"
Everyone looked on slightly dumbfounded by Sirius' revelations. James and their group were less surprised. Dumbledore nodded. "Yes, Regulus is very smart and talented; there was no way I could not grant permission. I have heard he has been recruited also."
Elphias looked on horrified. "But they're so young, Albus. Why would Voldemort take them into his group?"
Dumbledore sighed. "The young are very talented and capable, as shown by the recent graduates you have before you. Some have been brought up tainted with the beliefs they now possess, leading them to join with Voldemort and his cause as soon as possible. All this information shows is that Voldemort has not only dark creatures on his side, but many able wizards and witches as well. The young are not his only catch. Voldemort has had followers since his time at Hogwarts. They claim to be his friends, but I believe different. They are not his friends. They are merely more persons for him to control. These old alliances have him set with a solid group of followers."
Emmeline looked at him wearily. "But what should we do then, Albus? How can we be of help?"
Dumbledore's blue eyes twinkled in amusement. "I thought you'd never ask, Emmeline. I have decided that we need to keep a keen eye out for disturbing behavior. The recent attack on muggleborns back in April was a failure on Voldemort's part, but I believe he has been planning his next attack to be much more successful. I wish to prevent it, or at least, to alleviate it so there is as little destruction as possible. We need do our best to thwart his attempts. Catching him will be difficult, next to impossible, but we have to try. First, we need to be watching the Ministry workers. There have been reports of the Imperious Curse being used, considering the odd behaviors that have surfaced at the Ministry. Anyone working there, be sure to keep your eyes and ears open. Second, I wish to keep a steady watch on Diagon Alley and Hogsmeade. They are two of the biggest stops for all witches and wizards in the area, also known as perfect spots to cause chaos. Third, I wish to interrupt his plans, whatever they may be. This would include monitoring Knockturn Alley, following known alliances he may have, and somehow eavesdropping on their conversations."
Alastor nodded. "I think we could all work out a schedule to pair up in Diagon Alley and Hogsmeade, but I doubt any of us could just go walking into Knockturn Alley safely."
There was silence for a moment until Sirius perked up. "Peter could do it."
James smiled, realizing what Sirius meant. "Yeah, he could, and he works right in Diagon Alley too."
Peter noticed all of the eyes of the room turn to him interestingly. "Umm, I…I mean, how—" James kicked him slightly, and he seemed to finally realize they were indicating his capabilities as an animagus. "Oh right, yeah. I can do that. Should I just follow suspicious persons?"
Alastor was looking him over carefully, clearly wondering why James and Sirius thought him to be the best to do the job. "Yes, for a start. If you can get close enough to listen in on conversations, that would be even better. There are a few taverns down there that could be useful places to visit. Borgin and Burkes is also a known stop."
Peter nodded. "James and Sirius could take turns too."
Sirius looked at him skeptically until James rolled his eyes. "We are masters of human transfiguration, are we not, Sirius?"
Sirius grinned sheepishly. Dumbledore nodded, somewhat reluctantly, not exactly liking the idea of James putting himself in an obvious degree of danger when he was one of the people Voldemort had expressed an interest in. "Perhaps we should start brewing some polyjuice potion as well so others could help? I'd hate to leave this upon you three. Lily, would you be so kind to start a few batches in the Potters' drawing room?"
Lily nodded. "Sure. It'll take a month to brew though."
Dumbledore turned his attention back to the room, getting the others to pair up and create a schedule of monitoring Hogsmeade and Diagon Alley. They also discussed a few ways of keeping tabs on Ministry personnel, taking note to report anyone acting suspiciously to Dumbledore. They agreed to meet at a later point to discuss any new findings or information. Dumbledore said he would call a meeting when reports indicated it would be a good idea. Most of the witches and wizards departed with kind words around the room, but Dumbledore approached their group. "I hope you all will continue to be wary. With all of his young recruitments, I expect you all to be known enemies of their cause."
He had looked at James pointedly when he had said this. Nobody except Lily really noticed this, but James remained impassive. Dumbledore continued, "Oh, and don't discuss these things with Lauren, James. You either, Sirius. I would rather she enjoy her seventh year than to be worrying about all of this. I will keep her updated a bit, having her be a set of eyes and ears at Hogwarts, but anything more than that…"
Sirius shrugged, but James just nodded. "I understand."
He turned to Lily with a smile. "Congratulations about the Dept. of Mysteries, my dear. Quite an honor. I'm sure you will be like Sturgis, keeping things to yourself, but if there should ever be anything you like to share that may prove useful, I do not suppose we would be opposed to hearing about it."
Lily rolled her eyes playfully, smiling all the while. "Not you too! James was pestering me all evening, and then Christina here wanted to know everything!"
James chuckled, taking Lily's hand. "I was just teasing you, Lils. Besides, you do have the most interesting job."
Lily shrugged innocently, and they all moved to leave, but Dumbledore called Remus back. "Remus, I would like to speak with you privately for a bit, if you don't mind?"
Remus nodded, saying goodbye to all of his friends before looking curiously up at his old Headmaster. "Yes, Professor?"
Dumbledore's brow furrowed. "I heard about your most unpleasant results from your job applications. I hope you are not letting this get to you too much. I feel it was because of the increased problems with your kind. They do not do much to make your kind's reputation better, that's for certain."
Remus' blue eyes darkened and there was a hint of amber in them, most likely due to his upcoming transformation tomorrow night. "No, they do not help my situation. James and Sirius have not let me be and have tried to offer other outlets; however, the types of jobs they, as in the magical community, willing let my kind participate in have no interest to me. They are often labor jobs."
Dumbledore nodded sadly. "I know, but I have another suggestion? Perhaps you would be interested in teaching muggle students part-time? They know nothing about your condition, and you could schedule your work during times where you would be well. I think you would make an excellent teacher."
Remus actually gave him a small smile. "I hadn't thought about that. Maybe I could look into some of the nearby muggle schools. My parents have not been helpful, but rather have chosen to not care so much about my problems because I refuse to go to these testing facilities they have found in Australia."
Dumbledore tilted his head, as if to think that over. "Our parents try to see what's best for us, but sometimes, they overshoot their target. Do not hold it against them. I do have one other query to ask you, but I'm unsure if I want to ask you about it."
Remus was curious. "Ask away. If it's about my condition, I doubt it's something I haven't heard already from James or Sirius."
Dumbledore chuckled. "No, I suppose not. I was wondering if you knew of local werewolf congregations or what most of your kind typically tend to do. I'm afraid you are the only werewolf I have met with the exception of your unfortunate maker, the infamous Greyback."
Remus frowned, not wishing to think about Fenrir Greyback. "I know that some tend to flock toward Knockturn Alley, mostly the ferocious ones that actually like being a werewolf, like…Greyback. Others tend to lie low, avoiding magical areas because they have been shunned from the community. They are too scared to come back when most people know what they are so they try to assimilate back into muggle culture. Perhaps if there were a cure or a potion the magical community wouldn't be so unreceptive, but not everyone has someone like Lily in their lives, willing to try everything to make me have an easier time during the transformation."
Dumbledore nodded. "I have heard about her potion concoction for you. It has helped then?"
Remus smiled a bit. "Yes, but I ran out. Tomorrow will unfortunately be just like any other transformation."
Dumbledore frowned. "You're welcome to continue to use the Shrieking Shack. I believe you used it for June this past month as well?"
Remus nodded so Dumbledore continued, "I wonder…would you be willing to seek out the werewolves, in order to see where their loyalties lie? It could be dangerous though. You will be an outsider. You finished your magical education, and you have not been declared a werewolf by the community at large."
Remus looked away a bit and paused before saying with uncertainty, "If it'll help, I'll do it. It might take a while though, at least for finding others hidden in the muggle community. For others, the ones you would probably be more interested in, I may have to…prove myself before anyone would trust me."
Dumbledore shook his head, almost wishing he hadn't said anything. "I don't wish for you to compromise yourself and your values by having you place yourself in a dangerous situation where you would be forced to act as a wild werewolf just to get inside their group."
Remus sighed. "But that may be the only way, at least for the ones in Knockturn Alley. I would do my best to avoid it, but they will then ask questions. I will do my best with the outsiders. They may have already been contacted or recruited. If they have said no, they may be in danger. But if they have said yes, there will be some scared and not so loyal werewolves walking around in Knockturn Alley. That could also be a way in."
Dumbledore still looked unsure. "If you feel comfortable, proceed, although I think we should keep this quiet…and between us. Anything unusual or dangerous, come to me first thing. Don't do anything over your head. Be careful."
Remus gave him a smile. "Don't worry, Professor. I may have been a prefect, but I am a Marauder, right?"
Dumbledore smiled back. "Yes, you are."