[
Printer Friendly Version ] [ Report Abuse ]
Blistered and Broken Hearted by sweetypye0110
Chapter 6 : Every thing I can't remember
| | | |
| --- | --- | --- |
| | Rating: Mature | Chapter Reviews: 12 |
Font:
Background: Font color:
Chapter Six: Everything I can't remember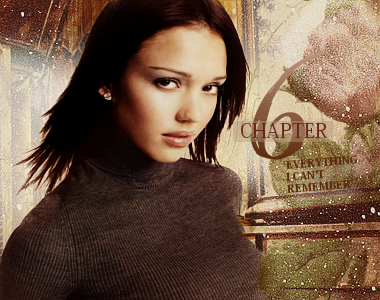 thanks to inexplicable from tda for the chap image!!
Sirius deposited Arianna roughly in a chair in the common room and took one across from her. He stared at her as he took deep breaths.
"Well?" he demanded. "Do you want to try and explain yourself?"
"You make it sound like I've done something wrong." Arianna said calmly. She had learned, (the hard way) that the best way to deal with her brother when he was in one of these moods was to be calm and reasonable, because one could pretty much gauruntee that's not how he was going to act.
"Arianna!" Sirius yelled furiously. She knew she was in trouble then, he hardly ever called her by her full name. "Don't you know what people are saying?" She shook her head in confusion. "People are saying that you have some kinda…crush on Snape. That you and Snape have some kinda secret relationship going on." He looked at her in fearful anticipation.
Arianna burst out laughing. "And you believe that? Anyone can see that guy hates me."
"I don't care if Snape hates you, that's actually probably a good thing. I wanna know how you feel about him." Sirius pressed.
"I don't have a crush on him." Arianna replied, rolling her eyes. "I don't even really like him. But I do kinda feel bad for him."
"Why?!" Sirius asked in amazement.
"Because of how mean you are to him!" She exclaimed. "I know you think it's just fun and games, but it's not. He really gets angry at you Sirius."
"So what?" He answered, rolling his eyes. "What's old Snivelly going to do to me? Absolutely nothing."
"I just wish you would try and ease up on the violence. You two are really going to hurt each other one of these days."
"Will you guve it up with the lecture Ari? I already one nagging mother, I don't need another." He grinned at her to take the edge off the words. "Anyway, I do want you to stay away from Snape from now on. He's nothing but a trouble, the little greaseball. You don't need to try and be nice to him either, cuz he doesn't deserve it."
"I'll stay away from him if you promise to be nicer to him." Arianna said back, crossing her arms over her chest.
"Ari, will you give it a rest??" Sirius said in exasperation.
"No, I will not. I don't care if Severus Snape is the scum of the Earth, you don't need to treat him like that." She said back stubbornly.
They both glared at each other, both unwilling to back down. Then they just started laughing. "Oh, the Black family pride. We always have to get what we want." Sirius said smirking.
Arianna smiled back. "It's one of the joys of being in this family." She joked.
"Yeah, even the little precious Regulus got that one. Way too much of that one." he said, rolling his eyes. "I can't believe I'm related to someone who's in Slytherin."
"Sirius, our whole family was in Slytherin. We're the minority group there." Arianna pointed out.
Sirius grinned at her. "Thanks for reminding Ari, Mum will never let me forget that. She threw an absolute tantrum when she heard that. She made Dumbledore put the Sorting hat back on my head and sort me again because she thought it was a mistake."
They both grinned at the memory, although Sirius had been really embarrassed at the time. Even he knew that the Sorting Hat didn't make mistakes.
Arianna shrugged. "Well Regulus restored her faith in the Black family being in Slytherin. She got him in so by the time I got around she didn't throw too much of a fuss."
Sirius smiled at her. "Lucky."
They just smiled at each other for a moment then Sirius sighed deeply. "Alright Ari, you win. I will try to be nice to Snivelly, as long as you stay away from him."
She smiled. "Promise." She vowed, and they shook hands on it, laughing at their stupidity.
As they walked out of the portrait hole, Sirius added. "Although you do know that Snape really is the scum of the earth, right?"
** PLEASE PLEASE REVIEW! ive hardly gotten any :(
---
Previous Chapter
Next Chapter
---
Favorite&nbsp|Reading List&nbsp|Currently Reading
---
Other Similar Stories
No similar stories found!