You are viewing a story from harrypotterfanfiction.com
---
View Online | Printer Friendly Version of Entire Story

Format: Novel
Chapters: 13
Word Count: 31,072
Status: WIP

Rating: 15+
Warnings: Mild Language, Mild Violence, Scenes of a Mild Sexual Nature

Genres: Drama, Romance
Characters: Lupin, Sirius, A. Longbottom, F. Longbottom, Lily, James, Regulus, Pettigrew, OC, OtherCanon
Pairings: Sirius/OC, James/Lily, OC/OC, Remus/OC, Other Pairing

First Published: 04/05/2012
Last Chapter: 11/30/2012
Last Updated: 01/09/2013

Summary:


Amazing banner by grimoire of TDA.




Coralie Bennett is out of Hogwarts and is ready to begin her new life whether that be in England with her friends, or in her home country of France with her siblings. For a short time it seems like everything is perfect, but Coralie should know better than to believe that.

Sequel to Tied Together With a Smile. Beta: TenthWeasley




---
---
Disclaimer: The OC's and fragments of the plot mentioned in this story were created by me. Everything else in this story belongs to J.K Rowling. Thank you for reading.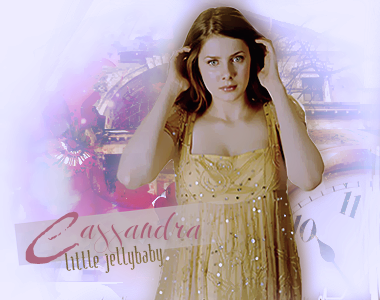 When Nathaniel awoke the next morning, he expected to see Coralie still curled up in a ball and unresponsive to him but instead, when he opened his eyes he found that Coralie was nowhere to be found.

The shower wasn't running, in fact, for what he may have believed to be the first time since he arrived in France, the bathroom was actually free. He wasn't quite used to sharing bathroom's with girls, it had only been Nathaniel's father, older brother and him for quite some time now and he had blissfully forgotten the length of time women spent in the bathroom. Violet and Coralie were quick to remind him.

"Cora?" He called, stepping into the living room. Usually, Coralie kept it pretty neat (despite Violet's tendencies to leave her art books, paints and pastels all over the floor and furniture, Nathaniel had no doubt that there was probably something on the roof and wall that was hidden due to the dark colours) but that morning, clothes, books and more were placed in large piles all over the living room and Coralie sat in the middle with a bright blue suitcase already half filled in front of her.

"Mornin'" Nathaniel sent her a worried look that she missed on the account of folding a yellow sundress into her suitcase.

"What's going on?"

"I'm packing" She responded, not tearing her eyes from her stuff for a single moment.

"Oh, is that why your sister's living room looks like a clothes bomb has hit it?" He replied sarcastically, at this she finally looked up and sent him a stern look but did not make any further comment. "So, why are you packing exactly?"

"We're going back to England" Coralie stated, standing up and passing Nathaniel on her way to the bathroom. She emerged seconds later with her toiletries that she quickly placed in her suitcase.

"Oh, I wasn't aware. I must have missed the memo" Nathaniel said with raised eyebrows.

"Don't be a prat," Coralie replied, when he made to comment she cut him off quickly, "Trust me, you'll want to head back with me"

"Oh, do enlighten me as to why you think I'll be so desperate?" He expected an angry response but instead, she through a letter directly at him which he quickly opened. "Mary?" His voice came out as a whisper, Coralie nodded still staring down at her suitcase, he watched her closely as a single tear dropped onto something. A second later, her whole body shook and she was violently sobbing, grasping at the couch behind her to try and steady herself. "Oh Cors," He whispered, moving towards her and all but pulling her into his lap.

"First Emma, now Mary- there must be something about me that just screams kill all my friends," Coralie let out another small sob with this and rubbed her eyes with the back of her hands.

"You know that's not true, Mary was fighting for you, she was fighting so that the rest of you could live safely and happily"

"Who says we will? Everyone is going to be so affected, Lily, Kiki, Marlene, Alice, Miranda- oh she's already finding it so hard, James, Remus, Peter, Sirius- oh and Cory, oh he must be taking it so hard" At this, she let out another strangled cry and buried her hand under Nathaniel's chin.

"Come on then, we better get back. Everyone needs to be together, will you be alright to pack the rest of your stuff so I can get mine?" Coralie shook her head.

"I've already packed yours, except for something for you to wear today. Why don't you get some breakfast and coffee and I'll finish up here" Nathaniel smiled, kissing the top of Coralie's head.

"Does Violet know we're leaving?" She nodded and went back to filling her suitcase, this time at a more reasonable speed. As Nathaniel ordered their usual breakfast, two croissants and one weak latte and one black coffee, he glanced around the streets of Paris for the last time. He couldn't help but think that he would like to return here with Coralie sometime in the future.

In fact, he thought that he would like it very much.


---




"You're back?" Alice half whispered as she stepped forward to meet Coralie, beside her, a man whom could only be Frank tighter his grip around Alice's waist.

"Yeah, got back yesterday night" Coralie responded, leaning over Alice to introduce herself to Frank who grinned back at her. The three of them fell silent as Mary's mother passed by, she looked remarkably calm even after losing her daughter only one and a half weeks ago.

"It's a real shame. Mary was such a sweet girl; I don't know how she ended up so twisted up in this mess" Frank commented as the three of them followed the crowds into the regal Church where Mary's funeral was to take place. "I know that everyone wants to help in this War, but that's what us aurors are for. To make sure this doesn't happen"

"Mary spent too much time around the rest of us, she started developing that reckless gene that the rest of us seem to have" Alice replied with a slight frown. Coralie sent both of them small smiles, she could tell that the pair of them were taking Mary's death just as hard as she was.

"We wouldn't be Gryffindors without it, and somehow I think that almost makes it worth it," Alice beamed at her, "I'm not sure I could have made it through without you guys" At this, Alice wrapped her arms around Coralie's shoulders and squeezed them tightly.

"Frank, I'll see you later- I better go sit near the front with the rest of the girls" Frank nodded, planting a small kiss on the top of Alice's head and telling Coralie that it was nice to meet her before he found a seat. Coralie and Alice continued to the front of the Church where the rest of the girls were huddling.

"Oh Cors!" Lily breathed, she flung herself forward and pulled Coralie into a tight hug which she returned without a seconds thought. "Oh, I missed you so much. You must tell us how Paris was" Coralie shuffled down the line, taking a seat in between Lily and Miranda.

There was no time to talk before the funeral started, so instead, Coralie gripped the hands of both of her friend's and began to listening quietly. The priest started off with reminding everyone why they were there, though not a single person had forgotten- not even for a second.

"Mary McDonald was a sweet girl, I'm sure everyone here that knew her at all would concur. I had the chance to meet her once, a few years ago; I was surprised by her constant loving nature and the light that she had surrounding here. She was truly a magnificent person. In the true style of this young lady, Mary fought for what she believed in until the very end and it is for this that we will all remember her, please join me in a moment of silence for Miss McDonald" Coralie bowed her head slightly, squeezing both Lily and Miranda's hands as they did the same. Once a minute passed, the priest cleared his throat and asked for everyone to shuffle outside.

"She would have hated how dark and gloomy it is today," Miranda whispered as she and Coralie made their way towards the front door.

"She would have hated how we're all contributing to it in these black clothes, if she'd been here she would have turned up in bright yellow and demanded we all do the same" Both girls chuckled at this, careful not to step too far away from each other as if they were the only things keeping each other up, one look behind them told them that Lily, Alice and Marlene were the same. However, both Kiki and Shelena walked completely alone.

"Well if it isn't Coralie Bennett, who knew she was still with us?" James joked as he caught up with them, Coralie threw her arms around him and he returned her hug. "I thought you were going to stay in France for the rest of your days and never grace us with your presence again!"

"Oh Jamesy, I could never leave you behind" She teased, nudging him in the arm slightly which caused him to throw his hand back with a ferocious laugh.

"Now, if you couldn't leave ol' Jamesy behind then you must have missed me" Sirius added with a grin, Coralie only laughed in response and hugged him tightly too.

All in all, while Coralie loved being home in France, she had to admit- there was nothing better than being back in England with all of her best friends.


---




When Coralie woke up the next morning, she knew that she ought to spend the day in bed just resting after the last couple of weeks, and the last two days in particular, being out of control with their level of busyness, but instead she had this overwhelming desire to pay a visit to Sarah.

While in France, she and Sarah had exchanged various letters and Sarah had included her address on one if Coralie ever felt the need to drop in. And so once Coralie was dressed in one of the many beautiful sundresses she had purchased in Paris, she got some floo powder and headed over to Sarah's.

The front room that Coralie landed in was remarkably different to what she had expected. She didn't really know what she was expecting to be quite honest. The room was cosy, there was a fire burning in the far corner despite it being a warm, but when Coralie paid closer attention she noticed that the room didn't have much natural light or warmth at all.

After examining the room, Coralie noticed a redheaded girl sitting in a massive armchair simply watching her. She jumped back in response.

"I'm sorry; I'm one of Sarah's friend? Coralie?" The girl didn't say anything, she only stood from the armchair and moved quickly towards Coralie.

"Good morning, Good morning, Good morning!" The girl squealed before throwing her arms around Coralie who raised her eyebrows slightly, but gently hugged back.

"Erm, good morning"

"Oh dear Merlin, Cassandra what in Circe's name are you screaming about now?" Sarah rounded the corner, and upon seeing Coralie being almost squished to death by 'Cassandra', she raised an eyebrow before pulling the two of them apart. "Hey, sorry about that!"

"There's no need to be sorry Sarah, your friend is a really nice hugger" Sarah sent the redheaded girl a blank stare before turning to Coralie.

"This is my sister, Cassie, though I prefer to call her Cassandra because it annoys her more. She's a little crazy, so please excuse her"

"Oh, no- it's fine, I'm used to crazy people" Coralie replied with a chuckle.

"My parents seem to think otherwise but I'm not completely sure that she's actually related to us. I mean, I'm quite normal compared to her. I think it's more likely that she's related to Tyler" Sarah explained, Coralie half expected Cassie to retort but in the same style as Tyler, she just smiled widely instead.

"You know, I can see that" Coralie said pensively, before adding a chuckle. "How old are you?"

"She's fifteen, turning sixteen- like Angus" Sarah responded.

"I never saw you around at Hogwarts"

"Oh, this year will be my first year back" Cassie said solemnly, looking down at her feet for a moment before she looked back up at Coralie. "I turned myself into a jellybaby in first year, you see?" At this, Sarah let out a bark-like laugh.

"She isn't kidding," Sarah told Coralie when she noticed the doubtful look on her friend's face.

"I never really did find out what flavour I was," Coralie raised her eyebrows slightly and sent Sarah a nervous look as Cassie skipped out of the room, humming as she went down the hallways.

"That's why she was in St. Mungo's for so long, she tried to eat herself," Coralie raised her eyebrows at Sarah.

"Is that even possible?" Coralie asked, her voice laced with disbelief.

"Cora, once you spend a bit more time with my sister you'll quickly learn that anything is possible with her" And with that, Sarah grabbed her coat and scarf off the hook beside the door and headed out, Coralie in tow.

Authors Note: I'd like to thank my marvellous friend Keziah for accepting my terrible excuses as to why this wasn't up sooner (though I'm sure she didn't believe half of them) and making me want to get this chapter finished for her! Also, thank you to my wonderful inspiration for 'Cassie/Cassandra' – you know who you are.

With that note, I will not be updating until the 22nd of June due to exams, so I shall see you all then! Thank you for reading.


---
http://www.harrypotterfanfiction.com