You are viewing a story from harrypotterfanfiction.com
---
View Online | Printer Friendly Version of Entire Story

Format: Novel
Chapters: 21
Word Count: 64,469
Status: WIP

Rating: Mature
Warnings: Strong Language, Mild Violence, Scenes of a Mild Sexual Nature, Substance Use or Abuse, Sensitive Topic/Issue/Theme, Contains Spoilers

Genres: Drama, Fluff, Romance
Characters: Dumbledore, Lupin, McGonagall, Snape, Sirius, Lily, James, Pettigrew, Voldemort, OC
Pairings: Sirius/OC, James/Lily, James/OC, Lily/OC, Remus/OC

First Published: 08/06/2011
Last Chapter: 08/01/2012
Last Updated: 08/01/2012

Summary:




Brilliant banner by wingsatmidnight@TDA

"I swear Black, if you touch me I will kill you!"
"Oh come on, I'm not that bad."

Alex Taylor just started Hogwarts. Of course she loves it, who wouldn't? But the thing she isn't loving quite as much is Sirius Black and his bark-like laughter. Plus, James made a promise on a certain July evening; nothing evil will ever come after her. Boy, was he mistaken.




---
---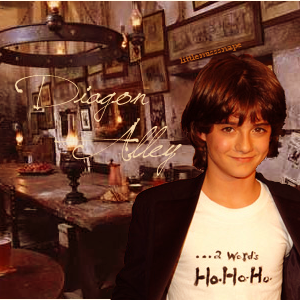 A lovely chapter image of James, by LoonaLovegood@TDA
The Taylors went to the Potters house for dinner the following Tuesday. They sat down in the dining room where Agnes served dinner. Everything was going great and the parents were getting along very well. The Taylors agreed for Alex to go shopping to London with the Potters the next day. As soon as dinner was over James asked if they can be excused and he and Alex left the adults to their conversation.
"On Saturday I didn't even get a chance to show you my room," James said and led her upstairs.

"How many rooms are in this place?" Alex asked as she saw the huge first floor.

"Would you like a tour my lady?" James said and bowed as a good English butler.

Alex giggled and then suddenly stopped. She didn't usually giggle like that. She was never such a girl. But around James it seemed natural. She was surprised at this new revelation but decided to go with it.

"Is something wrong?" James asked now back to his old self.

"No, I'm fine thanks. So what about that tour?"

He showed her around the first and second floor. There was a library and even Alex who didn't like reading (except Lord of the rings of course) would gladly read any of the books that were in there. She screamed when she saw that the cover on one of the books was moving. James explained to her that that's what pictures in the magic world do. Then there was the master bedroom, Mr. Potter's study and Mrs. Potter's "little" working room as James called it. They had an upper living room and a music room; Mrs. Potter was quite the musician. Then there were of course countless guest rooms and bathrooms. At the end James led her to his room, or rooms if we're precise.

He had two rooms and his own bathroom. He used one room for sleeping and one for hanging out. Alex sat on a sofa in his room (the second one).

"What do you want to do?" James asked her and threw himself on a beanbag.

"Tell me more about Hogwarts," Alex pleaded.

"What do you want to know?"

"Anything. Everything."

James laughed.

"Well there are seven years and in the fifth year you have O.W.L.S…"

James spent the next two hours telling her everything he knew about Hogwarts and Alex was fascinated. They were deep in conversation when their parents knocked on the door.

"Alex honey, it's time to go home."

"Why?" James and Alex whined at the same time.

All the adults laughed.

"Well you know, Alex you could sleep over. We're going to London tomorrow anyway. You could stay, if that would be ok with you two," Mrs. Potter suggested and looked at Mr. and Mrs. Taylor.

"Do you want to do that Alex?" Mr. Taylor asked.

Alex nodded enthusiastically.

"Would that be ok with you James?"

Now it was James's turn to nod.

"But she doesn't have her stuff here," Mrs. Taylor pointed out.

"Not a problem," Mrs. Potter said and waved her wand. A brand new pajama and wash bag appeared on James's bed. Mr. and Mrs. Taylor looked a bit taken aback by this but quickly shook it off.

"That's sorted then. I need to give you the money for all of Alex's things," Mr. Taylor said and handed some money to Mr. Potter.

"Uh…do you have any special money or something?"

"Yes we do actually. But we'll exchange the pounds," Mrs. Potter said.

They said their goodbyes and then Alex's parents left.

"So Alex honey, feel free to choose any of the guest bedrooms or sleep in the same room as James. We could set up a bed next to James's. What would you prefer?"

Alex looked at James.

"I think you should sleep in my room, that way we can still talk before we go to sleep."

Mrs. Potter waved her wand and another bed appeared next to James's.

"You two won't stay up too long will you?"

"Mum I don't think I'm going to dignify that question with an answer."

Alex laughed at that comment and Mrs. Potter sighed.

"I'll have Agnes bring you up some hot chocolate before you go to bed."

"Thanks Mrs. Potter," Alex said.

"Pleasure, dear," she said and left them to get ready for bed.

"Your mum is so nice," Alex said to James as they crawled into bed with their mugs of hot chocolate. He snorted.

"That's what you think. When guests are around she is, but otherwise she's a dragon."

"I don't believe that."

"Do dragons really exist in the wizard world?" she asked after a while.

"Yes they do. I've seen one," he bragged.

"I don't believe you."

"I did. It was in Gringgot's. That's the wizard bank; dragons guard some of the most important vaults."

Alex was amazed by all this new information.

"Wow! Does a dragon guard your vault?"

James laughed.

"No, of course not."

"But you're really rich. Just look at your house," Alex waved with her hand.

"Oh this is nothing. There are much richer families in the world, especially in the wizard one."

"James, what you said before about evil wizards, are there any now?"

"There will always be evil wizards in the world, Alex. It's just like the muggle world."

"Yes, but are there like any big ones now? Like Hitler or Stalin?"

"Well yes and no. It's different. There is this one wizard who they say will become very powerful. They say his power is rapidly growing."

"What's his name?"

"People call him you-know-who because they're scared. His real name is Voldemort. But be careful to whom you say his name, some frown upon it."

"What will he do? What does he plan on doing?" Alex asked quietly.

"He hates muggle-borns. He wants to kill them so that the pure-bloods will rule the world."

"I'm muggle-born! What if he comes after me?" Alex was scared.

"He won't come after you. You're just one person."

"Do you swear he won't come after me?" she asked.

"I swear," he said confidently.

James had no idea just how much he was mistaken as he made that promise to a scared little girl on a quite July evening.

***

"Ok kids, are you ready?" Mrs. Potter asked the next morning when they were all dressed and ready to go shopping.

"Where are we going?" Alex asked James quietly.

"To London."

"To London? But that's far. Are we driving all the way?"

"Alex, have you forgotten? You're a witch now."

"Oh," she said and then her face lit up "Are we flying?"

"No. We're going by the floo-network," Mr. Potter joined in on the conversation.

"What's the floo-network?" Alex asked excitedly.

"Come to the living room," James said.

She followed him and the whole Potter family and Alex gathered around the fireplace.

"Alex honey, would you like to go first?" Mrs. Potter asked her kindly and held up a cup of some kind of powder in her hand.

"I don't really know how. I'm sorry."

"No need to apologize. James will go first, won't you James?" she handed him the pot of powder.

To Alex's immense surprise he took a handful and stepped in the fireplace.

"The Leaky cauldron!" he yelled and then threw the powder over himself. The flames turned green and he disappeared. Alex was shocked.

"So Alex, would you like to go next? All you have to do is say The Leaky Cauldron and throw the floo-powder," Mr. Potter said.

"Ok," she tried to say it confidently so that her shakiness wouldn't show. 'I mean, there are a hundred good reasons why this shouldn't work' she thought to herself, but never the less took the floo powder in her hand. When she yelled the destination she felt being pulled up and swirled around the chimney. The journey took about two minutes and when she was thrown on steady land again she almost puked.

"You alright?" A voice said and a hand appeared in her sight. She took it as an offer to help her get up and accepted it. When she was standing she looked at the person who helped her up. It was a boy about her age with light brown hair and dark circles under his eyes. His face was worn out but he still had a friendly smile on his lips. Alex got a good vibe from him.

"Hi, I'm Alex. Thanks for helping me up."

"No problem. I'm Remus."

They shook hand.

"Are you going to Hogwarts?" She asked him.

"First year," he nodded

"Same here."

At that moment James walked up.

"Are you ok?" he asked.

"Yeah I'm fine. This is Remus," she introduced her new acquaintance.

"Oh, I know who he is."

"Hello James," Remus said in an unfriendly tone.

"You two know each other?"

"Yes. We went to primary school together. He was the geek," James told her.

"And he was the prankster," Remus said in a tone that said he thought it was despicable.

At that moment Mr. and Mrs. Potter appeared behind their backs.

"Ok, I guess I'll see you at Hogwarts. Bye," Alex said to Remus. He gave her a one-armed wave.

"What were you doing with Lupin?" James asked her as they left the Leaky Cauldron.

Alex assumed he meant Remus.

"He's nice."

"He's such a nerd."

"He's still nice," Alex shrugged.

They came to a brick wall in the back yard of the pub.

"Where to now?" Alex asked.

James pointed to the wall. Alex looked at him, confused at his gesture.

"You might like spending your time banging your head into a wall, but that's not my favorite hobby, as hard as it is to believe."

James just smiled and they walked up to the red wall. Mr. Potter took out his wand and started tapping the bricks in the wall. All of a sudden they moved and an archway formed.

"Wow!" Alex exclaimed.

"This is Diagon Alley," James said proudly.

They walked through the brick arch and as they were safely tucked in the street, the entrance sealed itself up again. Alex took out the list of things that she needed for her first year.

"Why don't you two go off to madam Malkin's and we'll go into Gringgot's to get some money," Mrs. Potter said.

Although Alex really wanted to see Gringgot's and possibly a dragon, she didn't object. James led the way to madam Malkin's where they got their school robes. The entire time they were there, a measuring tape, was swirling around the room, measuring everything in sight. The robes were finished before James's parents got back so they headed for Flourish and Blot's for their books. When they entered Alex immediately spotted Remus in the corner absorbed in a book. The title read: Werewolves and why they're a threat. Alex discovered another fairytale creature that actually exists in the magic world.

"See I told you, nerd alert!" James said as he saw Remus.

Alex went over to say hi to him, much to James's annoyance.

"Hi again!"

"Hello Alex," Remus greeted her and put down his book.

"So you and James don't get along," it wasn't a question; it was a statement so Remus didn't bother denying it.

"In primary school he was always showing off and pulling pranks all over the place. He was just so full of himself."

"Well he's my friend and I'd like you to be my friend too," Alex said.

"I'd like to be your friend, but as far as Potter's concerned, I don't know. Maybe I could give him a chance. He wasn't the worst, his friend Sirius; he's twice as obnoxious as James. Have you had the pleasure of meeting him?"

Alex shook her head.

"I don't want to turn you against him before you've even met him, I will just warn you, he's quite the ladies man."

"He's eleven!"

"Trust me, that doesn't stop him."

Alex laughed but stopped when she noticed Remus was serious. Well, then she'd better watch out for this Black guy. She looked around and saw that James was waiting for her with arms full of books. She said goodbye to Remus and headed over to him.

"While you were busy making friends with Lupin over there, I got all of your books."

"Thanks James, that's great."

He handed her half of the book he was holding.

"Can we go and get our wands now?" Alex asked. She'd been looking forward to that the whole day.

"Sure, but we need to find mum and dad first."

And at that moment Mr. and Mrs. Potter walked through the door.

"There you are!" Mrs. Potter exclaimed.

"Mum, we're going to get our wands, could you and dad get everything we need for potions?"

"Yes, we could do that. Then we'll head back to the Leaky Cauldron for a butterbeer and you can meet us there in an hour."

They agreed on that and Alex handed Mr. Potter some money for the ingredients. James then led her to Olivander's wand shop. They came out of it quite quickly. Alex was thrilled with her new wand. It was made of birch and had Unicorn hair as a core.

"James it says here that I need a toad, and owl or a cat. Have you got any of those?"

"I've got an owl. I named it James junior."

Alex started laughing hysterically and couldn't stop for a good ten minutes. James on the other hand looked offended.

"What? I think that's a noble name."

That got her going again and she had to stop in the middle of the street.

"Can't … breathe," she mustered during her laughing fit.

She finally calmed down and they headed for the pet shop.

"So which animal do you want?" said James still not completely friendly towards her.

"I definitely don't want a toad, I'm scared of those and I'm not a huge fan of any kind of birds, even if they do have noble names. So I guess that only leaves me with a cat."

They looked around and finally Alex chose a little kitten that was totally black except for a white dot on its left paw.

"What are you going to name it?" James asked her.

"Well, it's not going to be Alex junior, that's for sure."

She stuck her tongue out while she was thinking about it.

"It's going to be … Hector," she firmly decided.

This time it was James's turn to burst into laughter.

"You say James jr. is bad and then you go on and name you're cat Hector! I can't believe it!"

Alex laughed with him but still firmly stated that the cat will indeed be named Hector.

"Look there's the Quidditch shop!" Alex said excitedly as she noticed it on the corner.

"Yes, it is. Sadly first years aren't aloud to be on the team. But you can get your own broom and try out next year."

They went over too look at the prices.

"I don't have enough money for a broom. Not even close," Alex said biting her lip.

"You can always borrow one at school," James said reassuringly.

They finally turned their longing stares from the brooms and headed back to the Leaky cauldron.

"There you are children! We've been waiting for you for ten minutes!"

"Sorry mum. We were looking at Quidditch equipment," James apologized. Mr. Potter was ready to forgive them as soon as they mentioned the word 'Quidditch' but Mrs. Potter wasn't that easy.

"James, I said…"

"Oh, give it a rest, Eleanor. They're here now, so let's get back," Mr. Potter said to his wife.

She sighed and fixed her coat as they proceeded to the fireplace.

"Alex?" Mr. Potter said and handed her the floo-powder. She took it, this time knowing what to do. The way back was the same as the way there and once again Alex felt like puking when she finally got to steady land. They had just gotten re-assembled when the doorbell rang.

"This must be your parents, coming to get you."

"Ruby, Paul, how wonderful it is to see you again," Mr. Potter greeted them.

Alex and James were delighted to hear that their parents were on first-name bases, meaning they have gotten along well yesterday evening.

Before the Taylors left, Alex remembered one more thing and quickly whispered something into her mother's ear. Mrs. Taylor nodded to her.

"James, would you like to come to my birthday party this Friday?" Alex invited him.

"I would love to. Can I mum?"

"I don't see why not," Mrs. Potter smiled widely.

"It's at my house at three o'clock."

"I'll be there," James said.

"You'd better."



A/N: Please review! It only takes a second and it makes me so happy.
---
http://www.harrypotterfanfiction.com