You are viewing a story from harrypotterfanfiction.com
---
View Online | Printer Friendly Version of Entire Story

Format: Novella
Chapters: 23
Word Count: 41,220
Status: WIP

Rating: Mature
Warnings: Strong Language, Strong Violence, Scenes of a Sexual Nature, Substance Use or Abuse, Sensitive Topic/Issue/Theme

Genres: Horror/Dark, Mystery, Romance
Characters: Teddy, Scorpius, Albus, James (II), Lily (II), Hugo, Rose, Victoire, OC, OtherCanon
Pairings: Teddy/Victoire, Rose/Scorpius, OC/OC, Other Pairing

First Published: 01/18/2010
Last Chapter: 10/24/2010
Last Updated: 10/24/2010

Summary:


A Next Generation Murder Mystery.

Blood. It runs through your veins, and it runs through mine. When its the same, we say it binds. Blood. When it's spilt, the world begins to tilt. In and out of focus it goes until its hard to know who is family and who is foe. --MW

For Femme_Fatale's Horror Challeng

e.

Insanely Awesome banner by ceren. @ TDA!



---
---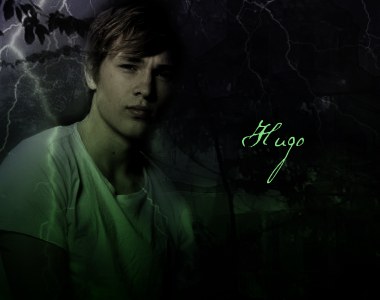 ---

"Oblivious," Dexter repeated.

"Well…that obviously refers to me," Hugo said, the full weight of his guilt regarding Victoire's disappearance evident in his voice.

Dominique glared at him, seemingly blaming him as much as he blamed himself. "Probably," she began slowly, "but I still think we should be out there looking for my sister instead of sitting in here once again debating the meaning of the letters!"

Everyone, except Teddy averted their eyes. No one was willing to say what everyone else was thinking, that, in all likelihood, Victoire was already dead.

As though Dom could read their thoughts, she pressed on, the bravado in her voice filling the room. "Unless the killer wanted to keep Victoire alive, why would the murderer take her instead of killing her in front of us?"

Only more silence greeted her question, and Dominique turned her gaze on Teddy, who nodded silently in agreement. It was the first form of communication he had made with the group since reading the letter; otherwise, he kept to himself in steely silence, with the newest letter clenched in his fist.

Dexter inhaled deeply and spoke up. "If that's the case, Dominique," he explained with forced politeness,"wouldn't it be likely that the killer's plan would be to draw us out of the house?"

"So, she's my sister! " She quipped, her words an echo of Victoire's words to her the night before.

You're my sister, Dominique.

The new memory tore at Dom's heart as she stared around at the carefully blank faces of her companions. "She's my sister, and your cousin and friend," she beseeched the room, every word laced through with her passion and fear, "she's the oldest Weasley, and you know that she would go looking for you—without even hesitating…because were family, and family looks out for each other."

"You're one to talk," Dex mumbled quietly, though he refused to meet Dom's eyes and stared at his shoes instead.

Dominique was surprised when it was Lysander who cleared his throat from the corner and joined her. "Dom's right," he said boldly," but before we go searching the entire island, maybe there are clues in the letter or elsewhere that may give us an idea as where she could be."

"What…like a game?" Teddy said suddenly, causing people to start. He sat forward in his chair with his eyes alert; he was ready to rejoin the group.

"Well…," Lysander stalled, choosing his words carefully,"I think its fairly clear that the killer already considers this a game."

"Right," Dom agreed, shooting Lysander a look of deepest gratitude.

"The newest letter," Teddy jumped in, smoothing it out onto his knee. "Oblivious," he repeated the word to the room.

"Well, in the obvious sense, its a taunt since we were all sleeping when Victoire was taken," Lysander explained,"but maybe there's something more to it that were missing."

Hugo bit his nails nervously at the mention of the word, contemplating. "What if it's something else to do with the word," he suggested, "like something that sounds similar or a synonym or—"

"An antonym!" Rose said, sitting up suddenly. "The opposite of oblivious is observant…remember the poem that was in our room it was called—"

"Observations on Cousins," Dominique said, "it was one of Molly's…could there be clues in there?"

The room fell silent once again. Hugo shrugged.

"To be honest," Lysander said, "I don't really remember what the poem said; I'd never seen it until it appeared in the hotel room."

"Do you think the poems are still there?" Teddy asked.

"Doesn't matter," Dominique jumped in, "I can practically recite it." All eyes turned on her, and she paced the room, trying to recall the words. "The first verse is about you and Victoire, Teddy!" she said excitedly as the words floated back to her."…Oh, what fun…Ted and Vic, um…" —Dominique snapped her fingers frantically—"Ted and Vic, jumping high from the cliff…"

"A cliff! Anybody have a map!" Teddy cried as Dominique continued to recite. Hugo frantically dug into his pockets for the map he took hiking with him.

"…Bodies suspended midair…then dropping into the SEA!" She shouted excitedly, "Look for a cliff by the ocean!"

"I, uh…don't have the map…Lily must have—had—it." Hugo admitted, clearly disappointed.

Teddy was already racing out of the sitting room and down the hall towards the parlor where the bodies of Lily, Brian, James and Chrys still lay. The others scrambled to keep up with him.

Teddy rushed over to Lily's lifeless form and frantically searched her pockets. "Sorry, Lils'," he whispered, as he reached into the front pocket of her jeans, "But Victoire might still be alive."

Hugo watched with a slight look of disgust on his face, and barely noticed when Rose slipped out of the parlor into dining room, where they had left Scorpius the night before.

"No map," Teddy called to the others when he had finished searching.

"Brian and Chrys went hiking, too…maybe one of them had a map?" Dexter suggested.

Teddy turned away from Lily and to his deceased friends, noticing a piece of parchment sticking out of Brian's shirt pocket. Teddy snatched it up hopefully, but then almost dropped it when he realized it wasn't a map at all. It was another letter.

"Is it a map?" Lysander asked, moving forward to look.

Recovering quickly, Teddy shook his head and ripped open the letter. This time, his eyes roamed over three simple words designed to taunt him.

Not that easy.

Devastated, Teddy handed the letter off to Lysander and ran his hands desperately through his hair. "Fuck!" he swore loudly, the harshness of the word echoing irreverently through the makeshift mortuary.

Dominique took the letter from Lysander, as he turned the words around and around in his mind. "Not that easy…"

"I think it means were not going to find a map," Dexter said despondently.

"That's exactly what it means," Teddy reiterated, trying to pull himself together the best he could. But, with Victoire missing and potentially dead, it seemed as though his last thread of hope and sanity was slipping away dangerously fast. She was his rock, his love, his light in the darkness, and he had vowed to protect her. Now, that she was gone, it seemed all hope had been extinguished and would not be relit unless he found her…alive.

And yet, as improbable as it was, a part of him really did feel like Victoire was still alive and waiting for him to find her.

Then again, that could have just been wishful thinking on his part.

"So, what do we do, Ted?" Hugo asked.

Teddy exhaled noisily and looked around at the handful of survivors standing amongst the bodies. "Were going to search the island as planned."

Several heads nodded in approval.

"That's a lot of land to cover without a map, Ted," Dexter pointed out.

"I know, but we'll be smart and try and stick close to the shore…we'll have better luck of finding a cliff next to the ocean that way…and we'll split up into pairs."

"Let's go!" Dominique said eagerly. As far as she was concerned, with every moment spent discussing the plan their chances of finding her sister alive was just that much slimmer.

The others didn't seem as excited at the prospect of going in pairs, but understood the necessity. Yet, their hesitation was palpable.

"Vic might still be alive," Teddy reminded them.

"What—" Rose began, having slipped back into the room, but stopped short when everybody swung their attention onto her. She cleared her throat nervously. "What about Scorpius?"

Teddy felt his jaw drop as anger rose suddenly in his chest, all of his anxiety finding an outlet in the younger woman. "Victoire is missing," he spat venomously, "and you're still worried about that prat?"

Rose didn't let Teddy's anger unnerve her today. "You said that if something happened to one of us during the night, then Scorpius could go free…because obviously he couldn't do anything if he was tied up!"

"How do we know Malfoy is still tied up?"

"I just checked."

Teddy shook his head in disgust, his fists clenching at his sides. Hugo moved closer to his sister, his hand tightening around his wand, as though Teddy were a wild animal he needed to protect her from.

Can't we just go?" Dominique interjected, "were just wasting time arguing about this!"

"Dom's right," Teddy said, his voice calm though his eyes still burned holes through Rose. "Malfoy stays tied up until we return; I still have a few questions for the git, and a even more if Victoire turns up dead."

"Fine!" Rose spat defiantly, "Start your search, and I really do hope you find her, but I'm not leaving Scorpius."

"What!" Hugo exclaimed in chorus with Teddy.

Rose turned towards her brother, a plea in her voice. "He's helpless tied up like that; I can't leave him here. Plus, someone has to stay behind with Al, too. "

"Fine!" Dom cried, moving towards the door.

"Fine," Hugo reiterated quietly, before raising his voice to address the group, "But I'm staying with Rose."

Teddy nodded to Hugo solemnly and moved with Dominique to the door, Dexter and Lysander trailing in his wake. "Dom and Lysander can go West, and Dexter and I will head East," as he walked out the door.

Lysander turned back to Rose and Hugo at the door and gave a small wave. "See you soon," he said, sticking his hands into his pockets before turning away. The sentiment echoed solemnly around the room.

Hugo smiled sadly in return.

A/N: Thanks for reading!


---
http://www.harrypotterfanfiction.com