1
Tale of an OC Results!
Posted by starryskies55 , 06 April 2012 · 361 views
In case you don't know, my challenge involved me distributing OCs- with a couple of pointers about personality and appearance, along with a Plot Point- and then my
victims
willing entrants
wrote about them!
And before I say anything else- the quality of entries was fantastic. Truly amazing, and I have been
agonising
over the results. It was so incredibly hard, and you all deserve a pat on the back and a cupcake.
In joint third place,
a tale of war: paul heyer (M) by HopelessRomantix
This is an amazing story made up of Paul's memory snap-shots, with the unusual and very welcome addition of Lavender Brown, emotion spills out of every sentence and it's just wonderfully hopeful.
Prize: favourited story, and three reviews on any stories.
The Tale of Steven Bird (15+) by alicia and anne
Steven has been developed into an amazing character here, and although there's not much up at the moment, it promises to carry on being as funny and well-written as the first chapter- I really pity Steven for having such an insane friend.
Prize: favourited story, and three reviews on any stories.
In second,
Bertie Rivers and the Bucket List (15+) by SamMalfoy93
Bertie or Albert or Will- I just wanted to cheer him on throughout. He's incredibly loveable and it's fantastically written. I enjoyed reading it immensely, and I'll definitely be keeping up with this story!
Prize: favourited story and seven reviews on any stories.
And, in first place,
The Tale of Natasha Fielding (M) by Raine
Raine just jumps straight into the story, and drags the reader along with Natasha's friends, enemies, school life, lessons and a lot of drama. I loved this entry so much (evidently), and I can't wait for it to be updated. Natasha has really established herself in the story- making herself one of the most engaging OCs I've read. Well done.
Prize: favourited story, favourited author and twelve reviews on any stories.
I'll also be linking the above stories into my sig for a bit, and if the winners could PM me with the stories they want me to review, that would be great.
Now, onto Honourable Mentions,
Outcasts(M) by Keira7794
Superbly funny and very touching- Molly Weasley (II) has never been so loveable. Meets the OC, Timothy Bones, in chapter three, along with a couple more hilarious characters- I recommend this story highly.
The Turning Point of Geraldine Truss (15+) by Elenia
A fantastic entry- this really was beautiful. I don't want to spoil it for anyone who hasn't read it yet, but I want to hit Barry with a very large stick.
I has some award-picture thingys (which I made all by myself on Paint, so no laughing! credit, rehost, I don't care, they're only by me
)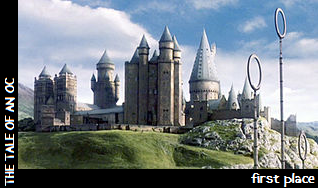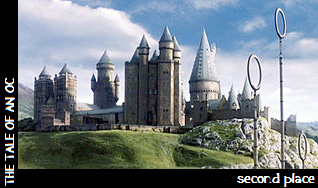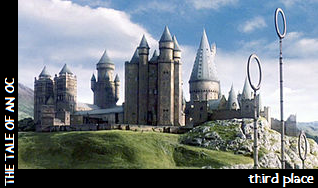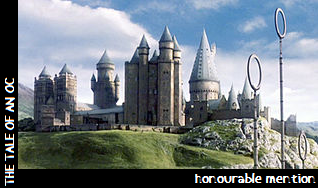 To everyone else who entered
- your stories were fabulous as well, and everyone should go read
all
of these, because they are all wonderful examples of truly fantastic writing.
magicmuggle01: The tale of Rory Delaney. (12+)
moonmarauder: The Story of Susan Wheele (12+)
grangerdanger76: The Tale of Raychel Lancaster (15+)
shadowcat1423: Tale of Lynette Carr (15+)
PhoenixStone: The Tale of Jo Chesters (15+)
Well done, everyone